DUBLIN (IRELAND)
Sunday World [Dublin, Ireland]

September 8, 2021
By Hugh Jordan
Aging cleric who fled to Spain is found guilty by Ulster jury despite claims he was 'too ill' to stand trial
Sinead Gorman celebates outside a church in east Belfast this week – after the priest who abused her there 40 years ago was finally found guilty.
Fr John Joseph Murray (80) was found guilty by a jury at at Dungannon Crown Court last Friday of sexually assaulting two young girls.
The unanimous verdict – which had been reached in under an hour – marked the end of the long and difficult road for two of his victims. They had both been chasing justice for 40 years.
Sinead was just 11 when the abuse started. And this week as she stood outside the former St Matthew's Parochial House in Bryson Street in east Belfast, the now 50-year-old said just being there sent shivers down her spine.
"I'll never forget running out that door and just wanting my mummy," she said.
Sinead's mother Liz passed away last year after a short illness and her family regrets she never lived long enough to see her daughter's claims fully vindicated.
As she held a picture of her mother, Sinead said: "I know my mummy has passed on, but I honestly believe she was looking down on me every step of the way."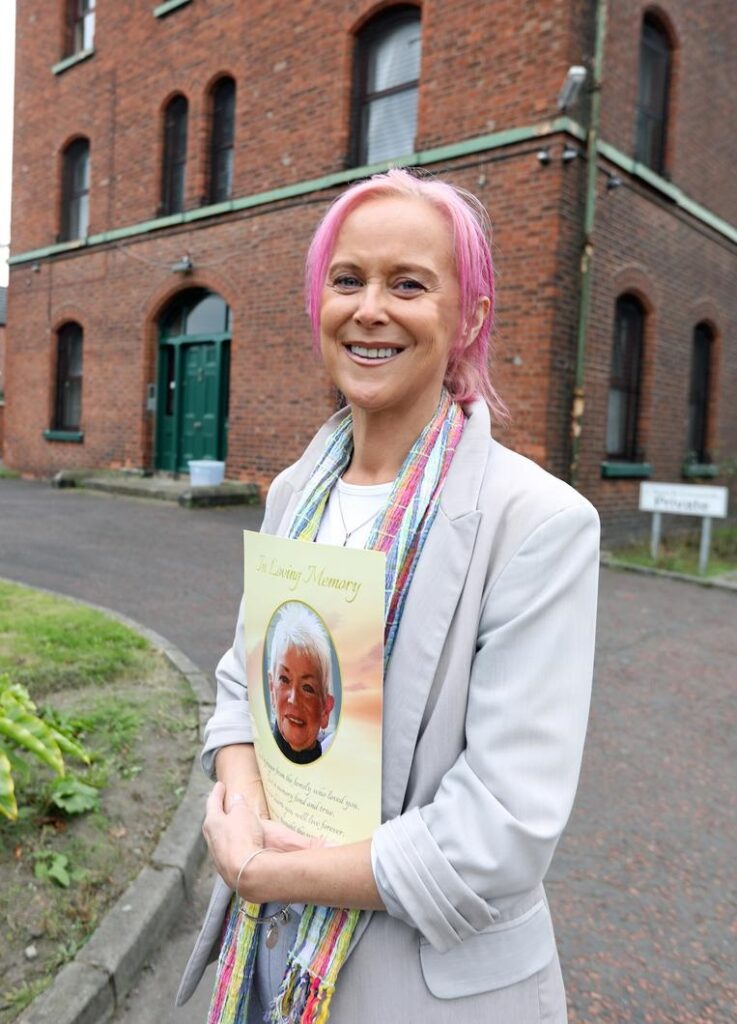 And Sinead recalled how Fr Murray used to call into her class in St Matthew's Primary School to ask if she could be excused from lessons as he needed assistance with church-related matters.
But it was a ruse to speak to the youngster on her own.
"I was made to feel special and privileged. Fr Murray took me into the church to help with response prayers. And then he took me to a house in Ballyhackamore when I should have been at school.
"It was on the way back in the car that he first sexually assaulted me and then again inside the hallway of the parochial house," Sinead recalled.
But Sinead insisted that despite her ordeal at the hands of a Catholic priest, her faith in God hasn't faltered.
"To tell you the truth, I found my faith again. I managed to overcome demons I was fighting and my faith is now stronger than ever," said Sinead this week.
And as she triumphantly punched the air, she added: "At times, I thought the system was weighted against me. But I beat it and I'd encourage others to come forward and do the same."
Fr Murray served for seven years as curate in St Matthew's during the worst of the Troubles.
In those dark and dangerous days he stood out as a 'Jack-the-lad' priest, who drove fancy cars, drank deluxe whiskey and regularly played golf at top courses.
But the trail of destruction he left behind in the close-knit Catholic parish left many families devastated and the resultant fall-out remains to this day. In reality, Fr Murray was a paedophile and a sexual predator who fathered a child with a vulnerable parishioner.
The path to justice was exhaustive and it seemed the day of reckoning would never come after Fr Murray fled to Spain.
But two years ago this week, Fr Murray appeared in the dock at Belfast Magistrates Court in a wheelchair to answer historical sex charges.
He pleaded not guilty to two allegations of indecent assault on two females and he was released on continuing bail to an address at Marguerite Avenue in Newcastle, Co Down.
The offences were said to have taken place between December 31 1976 and January 1 1983 in the parochial house of St Matthew's.
After a series of unforeseen legal setbacks which saw a jury discharged and a new trial started, the case finally got going at the Crown Court in Dungannon last week.
Fr Murray didn't appear in court and his lawyers claimed he wasn't fit to be interviewed as he was also suffering Alzheimer's disease.
After lengthy legal exchanges, the Crown Prosecution Service agreed to proceed with a trial of the facts.
The jury heard and saw filmed police interviews in which two female witnesses – both now in their 50s – told of the ordeal they endured at his hands.
After hearing the evidence, the jury returned a verdict that, 'Having been found unfit to be tried, found that he did the act, indecent assault a female, Section 52 of the Offences against the Person's Act 1861.'
The jury reached the same conclusion in both cases.
Fr Murray's other victim – who wished to remain anonymous – also spoke to the Sunday World.
She spoke of her relief when the jury returned a guilty verdict. But she also explained how the five-year legal process took its toll on her and her family.
"It seems a lifetime has passed since I first complained to the church and the police about this man. It appeared as though I'd hit a brick wall. Nothing was happening. And I honestly believe, if it hadn't been for the Sunday World supporting me, it might have been swept under the carpet," she said.
She added: "I also urge other victims to come forward. It's the only way they're going to get justice."
Sunday World investigations into Fr Murray revealed that on Holy Thursday 2016, Bishop Noel Treanor of Down and Connor Diocese arrived unannounced at St Mary's Parochial House in Rasharkin, Co Antrim, where John Murray served as Parish Priest.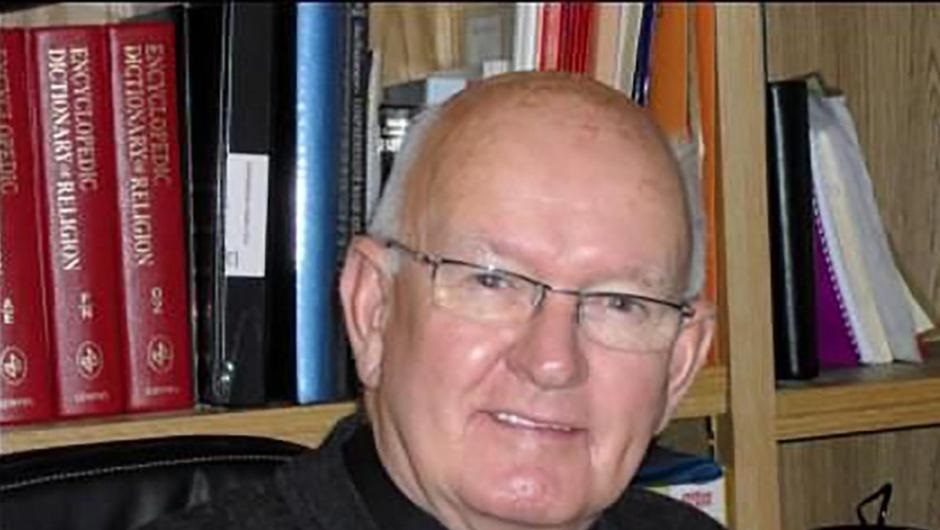 He was accompanied by Fr Eugene O'Hagan, a canon lawyer.
Following a heated row, Murray was removed from his post. He collected his belongings and left, never to return.
It later emerged the bishop's actions had been prompted by a statement a 45-year-old woman had made to church officials two days before.
In a detailed document, the woman claimed Fr Murray began abusing her when she was just 10 years old. She was immediately assigned a care worker by the church.
Nine months before, the middle-aged woman had also brought the matter to the attention of PSNI Care Unit based at Garnerville in Belfast.
More Sunday World inquiries revealed that after leaving St Mary's, Rasharkin, Fr Murray moved into a residential facility in Newcastle.
But as the police inquiry progressed and detectives asked to interview him, he suddenly upped sticks and moved to a golf resort in Tenerife.
There he remained until two years ago, when, under the threat of extradition, he eventually agreed to return to Northern Ireland. As a result of extensive Sunday World investigations into Fr Murray's service in Short Strand, it also emerged he had fathered a child with a vulnerable female parishioner.
Aged 37, Fr Murray allegedly began an affair with a single mum.
The woman was separated from her husband she met at the beginning of the Troubles. And when her marriage collapsed, she apparently poured her heart out to Fr Murray in the confessional box.
When the priest began calling to her home offering alcohol-related advice and spiritual guidance, they began a sexual relationship.
But when she fell pregnant, Fr Murray pulled the plug on the affair and he refused to speak to her ever again.
At court last week, Murray's name was entered in the Register of Sex Offenders and he is due to appear again for sentencing on September 16.
https://www.sundayworld.com/crime/irish-crime/woman-celebrates-after-priest-who-abused-her-40-years-ago-finally-found-guilty-40819427.html