WARSAW (POLAND)
Vatican News - Holy See [Vatican City]

September 21, 2021
By Devin Watkins
As the Pontifical Commission for the Protection of Minors holds a safeguarding conference in Warsaw, a well-known survivor of clerical sexual abuse urges the Church to deal with the emergency of clerical sexual abuse.
"When we don't believe survivors, when we don't have agile processes, and deal with it with justice, people are really traumatized, and people are dying because of this."
Juan Carlos Cruz, a member of the Pontifical Commission for the Protection of Minors (PCPM), offered that wake-up call in an interview with Vatican News.
Mr. Cruz is a well-known survivor of clerical sexual abuse of minors from Chile who suffered at the hands of the late Fernando Karadima (the Chilean priest was defrocked in September 2018 and died in July 2021).
Pope Francis appointed Mr. Cruz as a member of the PCPM in March of this year.
One of his first tasks in this new role has been to bring an abuse survivor's perspective to Church representatives in Central and Eastern Europe, as part of the safeguarding conference in the Polish capital of Warsaw.
The event has brought together Church leaders from across the region to discuss how to protect the Church's most vulnerable members.
'Extra courage needed'
As his comment above shows, Mr. Cruz has no doubt about the need for urgency in dealing with the clerical sexual abuse crisis.
In all parts of the world, bringing forward allegations of sexual abuse can be an extremely difficult experience. "I think that survivors need extra courage everywhere," according to Mr. Cruz.
Yet, in other regions, making allegations of clerical sexual abuse can turn into a life-altering action.
Mr. Cruz offered an example to illustrate the difficulty of speaking out about abuse.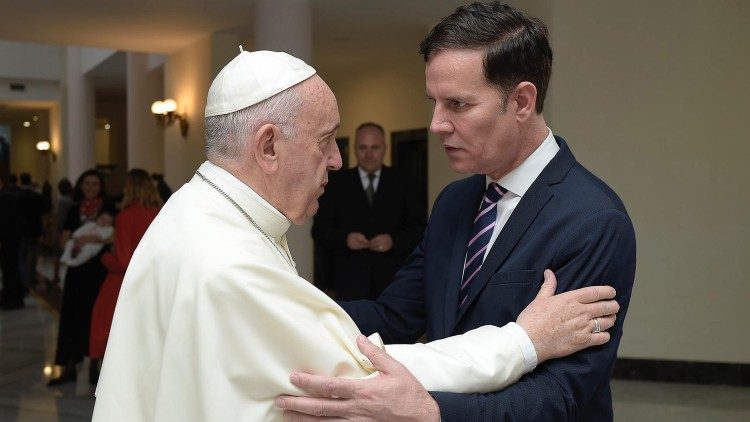 "Think of survivors in Uganda, for example, where homosexuality is penalized and one can either die or go to jail," said Mr. Cruz. "I've met with survivors who are not homosexual but are scared of saying they were abused by a priest because they're going to say, 'Well, you're homosexual, then.' And they can die."Listen to the full interview
Visibility for abuse survivors
Mr. Cruz added that Central and Eastern Europe has its own specific situation due to its decades-long history of communist repression.
This is not his first time addressing the topic of sexual abuse in Warsaw. He said that many years ago he spoke to a group of survivors in the Polish capital during a meeting not organized by the Church which took place in what he described as a "confidential" place.
"We thought that no survivors would come," said Mr. Cruz. "And around a hundred came, and some were very, very scared, because there was a lot of repression against survivors. And there still is."
Mr. Cruz said he hopes the current Warsaw conference will give visibility to abuse survivors and convince Bishops in the region that clerical sexual abuse is a problem that must be dealt with.
"It happens everywhere," he said. "We need to help survivors; we need to believe them; we need to look after them; we need to have diligent processes to seek justice for them."
Instilling a sense of urgency and accountability
Mr. Cruz also spoke about his appointment to the PCPM and his extensive connections with groups of abuse survivors.
"I feel that my job after this appointment is to bring the view [of abuse survivors] to very smart and good people with great hearts," he said. "I think a survivor's view is very important."
The perspective of a survivor, he added, can help "instill urgency, accountability, and hopefully consequences to organizations in the Vatican and in the local churches".
Pope Francis, concluded Mr. Cruz, "has been to me someone who really cares about this."
The goal, he said, will be to get everyone in the Roman Curia and in local churches on board in the urgency to deal with what Mr. Cruz calls "the cancer" of clerical sexual abuse.
https://www.vaticannews.va/en/vatican-city/news/2021-09/juan-carlos-cruz-warsaw-conference-sexual-abuse-survivor.html