BOSTON (MA)
Wall Street Journal [New York NY]

September 3, 2021
By Francis X. Rocca
Theodore McCarrick is the first former or current U.S. cardinal to be charged with sex crimes
Former Cardinal Theodore McCarrick, who as archbishop of Washington, D.C. was one of the most powerful leaders of the U.S. Catholic Church, appeared in a Massachusetts court on Friday to face charges of sexually assaulting a 16-year-old boy in 1974.
Mr. McCarrick is the first current or former U.S. cardinal to be charged with sex crimes. In a hearing on Friday morning, prosecutors at District Court in Dedham, Mass., charged Mr. McCarrick with three counts of indecent assault and battery. He pleaded not guilty on all counts.
"His appearance in court marks the victory of accountability over impunity, and of the rule of civil law over the Vatican's failed strategy of coverup," said a statement from BishopAccountability.org, a Boston-based group that tracks clerical sex-abuse cases.
The Vatican and a lawyer for Mr. McCarrick didn't immediately respond to a request for comment on Friday.
The McCarrick affair is one of the most important episodes in the Catholic Church's continuing crisis over clerical sex abuse, which erupted following revelations in Boston in 2002.
According to prosecutors, Mr. McCarrick, a priest and a friend of the accuser's family at the time, abused the 16-year-old during a wedding reception for the boy's sister at Wellesley College.
"The defendant immersed himself into the fabric of the victim's family and then used his status as a priest to access and prey upon the victim. He specifically used the act of confession to get the victim away from his parents and from his siblings and then sexually assault his victim," a prosecutor said at Friday's hearings.
The statute of limitations for sex crimes is suspended under Massachusetts law when an alleged abuser who is not a state resident leaves the state after the alleged abuse.
The accuser, whose name is redacted from court documents, told investigators that Mr. McCarrick abused him for years, starting when he was a young boy and into adulthood, in New Jersey, New York, California and Massachusetts.
Mitchell Garabedian, a lawyer for the accuser, said: "The trailblazing complainant is sending a direct message to the Catholic Church that its reign of sexual abuse by bishops and cardinals is going to be confronted head on."
Bail was set at $5,000. Mr. McCarrick was instructed to have no contact with the accuser or anyone under the age of 18 and to surrender his passport before the trial.
The presence on Friday of the 91-year-old former prelate, now frail-looking and wearing ordinary street clothes, starkly illustrated his downfall. Mr. McCarrick used a walker as he approached the courthouse before the hearing.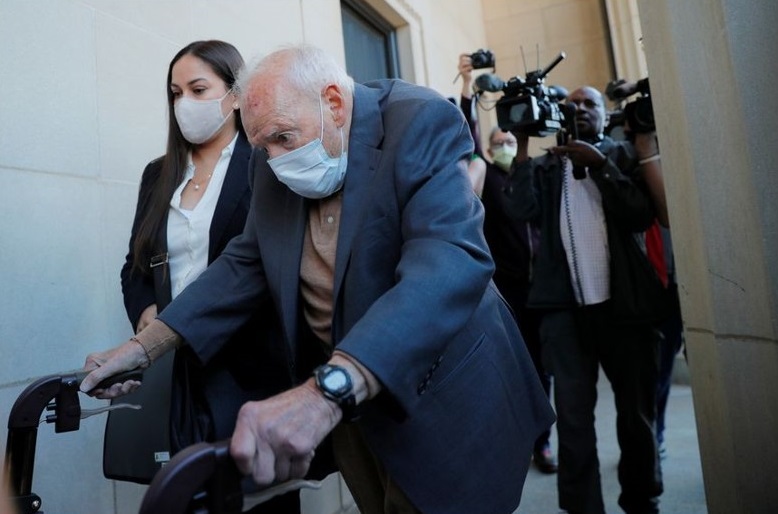 It was Mr. McCarrick's first public appearance since before he resigned from the College of Cardinals in 2018, amid allegations of sex abuse dating back nearly half-century.
The following year, a Vatican court found him guilty of sexual abuse of minors and sexual misconduct with adults and he became the first cardinal in modern times to be removed from the priesthood.
Amid the former cardinal's downfall, a former Vatican envoy to the U.S. accused Pope Francis of ignoring Mr. McCarrick's history of sexual misconduct, igniting one of the major scandals of the current pontificate.
A Vatican report released last year included evidence that three successive popes— St. John Paul II, Pope Benedict XVI and Pope Francis—all failed to discipline Mr. McCarrick.
Write to Francis X. Rocca at francis.rocca@wsj.com
https://www.wsj.com/articles/former-u-s-cardinal-faces-sex-abuse-charges-in-court-11630680013