MANCHESTER (NH)
Union Leader [Manchester NH]

September 22, 2021
Bishop John B. McCormack, the former head of the Roman Catholic Diocese of Manchester, has died at age 86.
McCormack died Tuesday at Mount Carmel Rehabilitation and Nursing Center, according to an announcement on the diocese's website.
The statement said McCormack was "called to his rest" on the eve of the anniversary of his 1998 installation as bishop of Manchester.
"Almighty and eternal God, grant eternal rest to your departed servant, John, and may he enter into the eternal gladness of your kingdom. Amen," the statement said.
McCormack retired in 2011.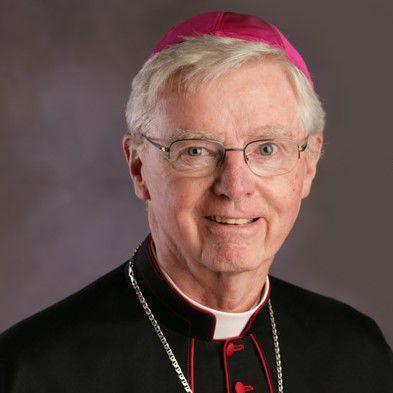 Before he was appointed as New Hampshire's ninth bishop by then-Pope John Paul II, McCormack had served as an auxiliary bishop in Boston.
In his administrative role there, he became embroiled in the clergy sexual abuse scandal that roiled the Boston archdiocese and later widened to include church leaders in New Hampshire.
In 2002, McCormack reached an agreement with the New Hampshire Attorney General's Office, committing church officials to changing the culture that had hidden allegations of abuse and shielded priests for decades.
The diocese agreed to submit an annual audit to the attorney general to ensure that it was complying.
https://www.unionleader.com/news/human_interest/retired-catholic-bishop-john-mccormack-dead-at-86/article_678cdf54-bc86-5036-8735-0b08d3f441fa.html