FORT WAYNE (IN)
WPTA - ABC 21 [Fort Wayne IN]

October 8, 2021
By Jonathan Shelley
WHITLEY COUNTY, Ind. (WPTA21) – A priest who stepped away from his posts in the Diocese of Fort Wayne-South Bend in September has been charged with six counts, including felony child seduction and sexual battery.
The Whitley County Prosecutor's Office on Friday filed those charges against David Huneck, along with one count of Contributing to the Delinquency of a Minor, one count of Furnishing Alcohol to a minor and two counts of battery.
The filing indicates the earliest of the alleged offences dates to June 2021.
The probable cause affidavit shows that the two alleged victims are a young adult woman and a teenager.
Huneck is accused of using "force or imminent threat of force" to molest the victims.
The incidents took place at Huneck's home, in Columbia City. The affidavit said the adult and teenager had been invited to the residence to celebrate Huneck's birthday, and that the priest "became so intoxicated he was lying on the kitchen floor," requiring help to get to his bed.
There, according to the complaint, "Huneck pulled Victim #1 into bed with him and touched her stomach and then her breast" saying she "had the best boobs."
The documents show that the advances were unwelcome.
A second encounter is dated Sept. 17, when Huneck is again accused of providing the adult and teenager with alcohol and consuming drinks himself, to the point of intoxication.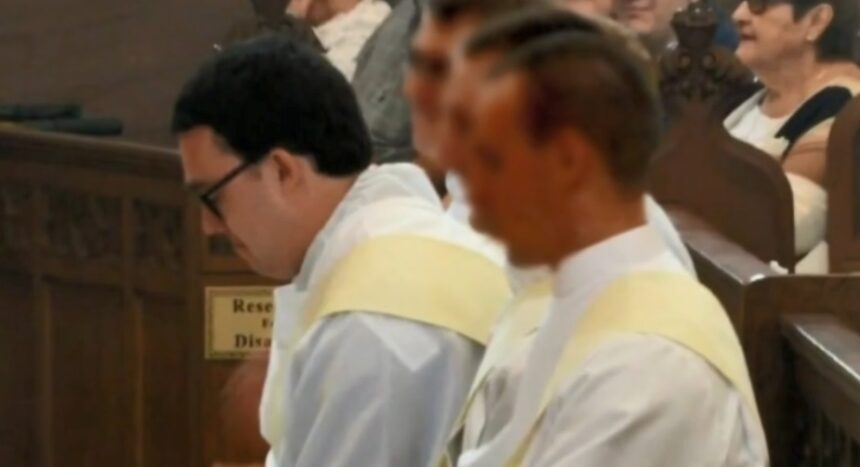 Huneck is accused of sexually molesting each of the victims, one of whom is said to have yelled "Father David,no!"
When contacted by ABC21, the Diocese of Fort Wayne-South Bend said it "extends its thanks to the Columbia City Police Department and the Whitley County Prosecutor's Office for the work they have done in the case of Father David Huneck following our report that he engaged in sexual and other misconduct, including that with a minor."
The statement notes that Huneck, 31, "remains suspended from all public ministry."
ABC21 reported on Wednesday that prosecutors were likely to decide on any charges by the end of the week.
Columbia City police detectives have been working with Whitley County Prosecutor D.J. Sigler on the matter, and recently turned over their findings for his review.
The Fort Wayne-South Bend Catholic Diocese said it conducted its own investigation, which led to notification of state authorities and to Huneck's removal from Church positions. He had served as pastor of St. Paul of the Cross church in Columbia City and as a chaplain at Bishop Dwenger High School in Fort Wayne.
His name was added to the list of clergy who have been "credibly accused" of sexual misconduct.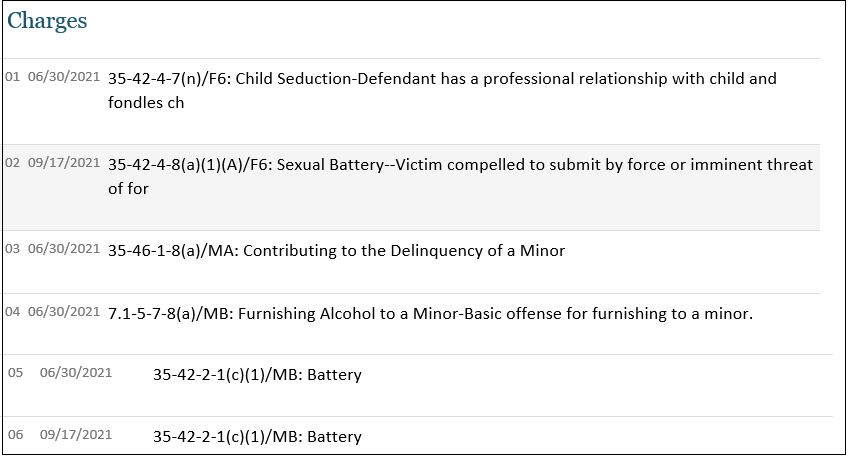 Bishop Kevin Rhoades said the diocese is "cooperating totally with the investigation by law enforcement."
In a news conference in late September, he said the concerns involved two individuals — one adult and one minor.
Huneck was ordained in June 2018. Rhoades said there had been "no red flags" regarding his conduct until the recent developments.
Anyone wishing to report misconduct involving a member of the Church should contact local law enforcement. A Victim's Assistance Coordinator in the Fort Wayne-South Bend Diocese can also be reached via email at mglowaski@diocesefwsb.org, or by phone at 260-399-1458.
The complete statement from the diocese follows.
Jonathan Shelley
Jonathan Shelley is the news director at WPTA TV, which he joined in 2016 following nine years in a similar role in New Orleans and previous news management positions in Oklahoma City and Las Vegas.
https://wpta21.com/2021/10/08/former-priest-charged-with-multiple-felonies-including-child-seduction-sexual-battery/