BALTIMORE (MD)
Baltimore Sun [Baltimore MD]

October 14, 2021
By Jonathan M. Pitts
[Photo above: Liz Murphy, shown on Sept. 23, 2021, is a survivor of abuse by former Catholic Community middle school teacher John Merzbacher in Baltimore in the 1970s. (Barbara Haddock Taylor / Baltimore Sun)]
Plans to hold a memorial service for a former Baltimore priest removed from the ministry after a report found he sexually abused a minor in the 1970s were canceled this week, but survivors of child sexual abuse say the idea of commemorating him should never have gone as far as it did.
The Archdiocese of Baltimore persuaded officials at St. Leo the Great Roman Catholic Church to cancel Wednesday a memorial service in honor of the Rev. Michael Salerno, the pastor whose energetic ways helped reinvigorate the parish between 1997 and 2007.
The Mass in honor of Salerno, who died recently at age 80, was set to take place Saturday at the Little Italy church and be followed a reception.
Salerno's career ended after a church inquiry in 2007 found he sexually abused a teenage boy during a posting in Brooklyn, New York, more than 30 years earlier.
The Baltimore archdiocese reached out to church leaders Wednesday afternoon after learning of the planned service, and the idea was scrapped within hours.
"The Mass that was planned for Michael Salerno was canceled in consideration of all victims of child sexual abuse," wrote Christian Kendzierski, a spokesman for the archdiocese, in an email to The Baltimore Sun after the newspaper asked about the scheduled event. "For St. Leo's to continue with its plans on holding this Mass would have been a violation to those victims and all survivors, and so they decided to cancel."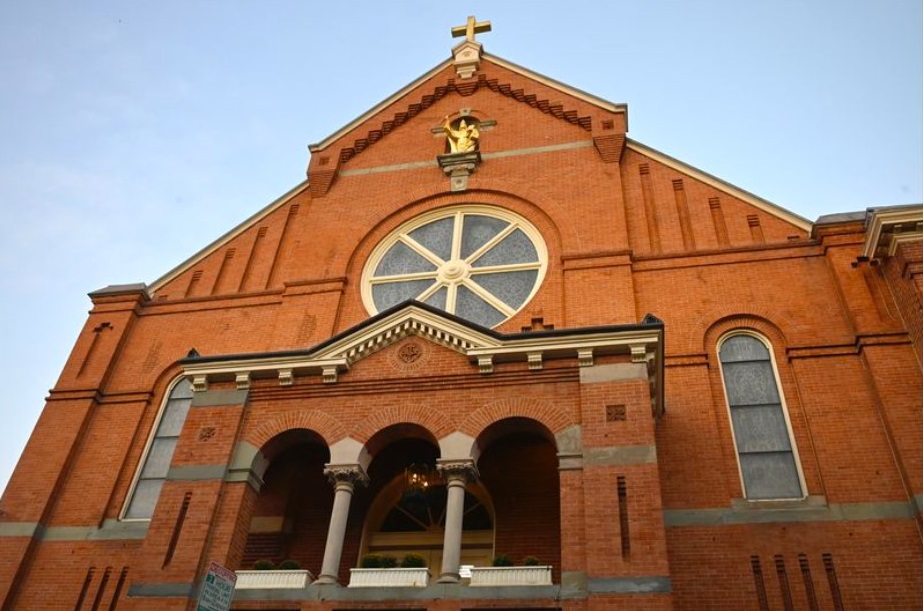 In an email late Wednesday to The Sun, the Rev. Bernard Carman, the pastor at St. Leo's, acknowledged the change.
"It became clear that this would be seen by many as showing a lack of sympathy and understanding for all the victims of abuse and scandal," he wrote. "In view of this, there is no longer any plan for a commemoration of him."
Elizabeth Ann Murphy, a victim of abuse by John Joseph Merzbacher, a former teacher at Catholic Community Middle School in South Baltimore, said the service would have sent a message that even after years of headlines about sexual abuse by priests, the church still isn't willing to protect survivors, including victims of abuse considering whether to come forward.
Merzbacher was sentenced in 1995 to life in prison for raping Murphy, who was 12 at the time of the abuse. He was accused of molesting many other children.
"I was glad to see that the archdiocese said something. But the fact that the parish even got close to holding a memorial service is so disheartening," Murphy said. "Boy, does this show [the archdiocese] has a lot of educating to do, that people in the community would have this response."
David Lorenz, Maryland director for the Survivors Network of those Abused by Priests, or SNAP, was equally outraged.
"To honor a pedophile when his victims, or other abuse victims, are still out there, is totally insulting to the people who have been injured," Lorenz said. "It shows that many in the church still, to this day, do not understand the impact these kinds of things have on the people who have been abused."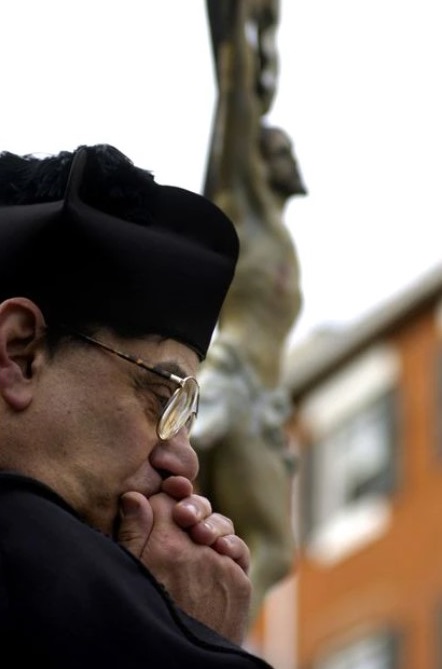 For many in the St. Leo's community, where memories of Salerno's tenure remain positive, feelings were markedly different.
Carman said his email to The Sun that news of Salerno's death "was very meaningful to a large group of parishioners who wanted in some way to note his passing. Mass can be celebrated for anyone as a sincere prayer."
Carman announced Salerno's death in last weekend's parish bulletin and praised the former priest in his column for what he described as a "rambunctious" personality, a "powerful" sense of humor, and a knack for adjusting to "every circumstance." His piece did not mention Salerno's ouster from the pastorate.
"What was the basic reason for everything Fr. Mike did?" Carman wrote in his message to parishioners. "It's a four-letter word — l-o-v-e. Love of the Lord Jesus was his motivation."
Mary Bracken, 75, a lifelong member of St. Leo's who was baptized, confirmed and married there, said her support for Salerno never wavered. Members credit their ex-pastorwith boosting the congregation from 100 people to 800, helping start a seniors ministry, and show a special sensitivity toward people experiencing homelessness.
The Archdiocese of Brooklyn found in its 2007 investigation that Salerno — then a brother of the Pallottine Fathers, the Catholic order that runs St. Leo's — had molested the teen in the late 1970s.
Bracken said his contributions during his decade in Baltimore more than compensated for a long-ago, one-time offense.
https://www.baltimoresun.com/maryland/baltimore-city/bs-md-memorial-for-abuse-priest-canceled-20211014-jag7tzqksve6rhk7n3m3yumhg4-story.html