(IN)
WPTA - ABC 21 [Fort Wayne IN]

October 6, 2021
By Jeff Neumeyer
Will a Catholic priest who resigned his post at a Columbia City parish be tagged with criminal charges?
We may get an answer by the end of the week.
The investigation involves Father David Huneck, who resigned last month as pastor of St. Paul of the Cross Catholic Church in Whitley County and as a chaplain at Bishop Dwenger High School in Fort Wayne.
We have learned two females, one of them a minor, came forward, alleging they were victims of acts of sexual misconduct carried out by Father Huneck.
The Fort Wayne-South Bend Catholic Diocese told reporters last week it conducted a preliminary investigation right away, concluding they were "credible allegations" and notified the Indiana Department of Child Services.
The diocese has included Huneck's name on its list of Catholic clergy who've been "credibly accused" of sexual abuse.
The Columbia City Police Department has been gathering evidence in the case since September 23.
Huneck stepped down from his church and chaplain roles and has been prohibited from taking part in any public ministry.
Earlier this week, Father Jose Arroyo, who was ordained in 2019, was introduced to parishioners as the interim pastor of St. Paul of the Cross church.
He has no firsthand knowledge of the sexual misconduct allegations, but he knows he must come alongside members of the congregation and try to foster healing.
"We need good examples, we need people who cooperate with God's grace and make a difference, so I'm not afraid of this scandal, I'm actually impelled to be better, that's what the people need," Father Arroyo said.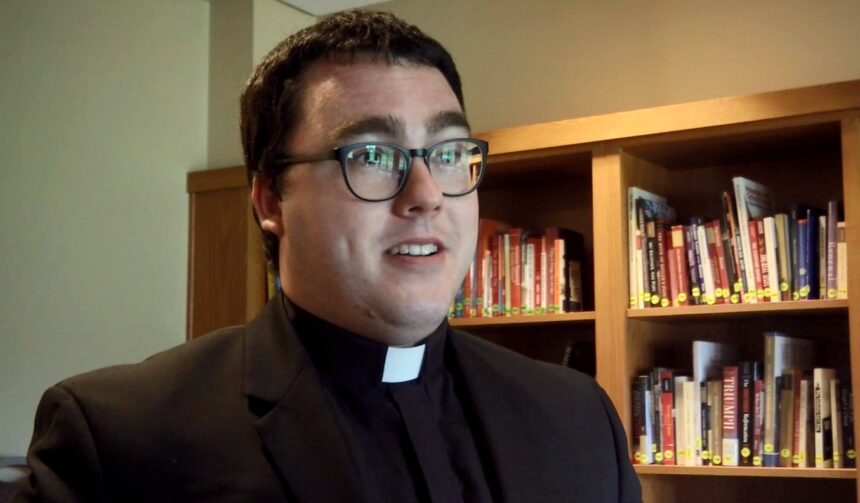 Whitley County Prosecutor D.J. Sigler told us Columbia City police detectives have effectively put the criminal case in his hands.
"They have completed their work, they've just forwarded it to me. They've completed their report. I want the opportunity to continue talking to some of the witnesses, just to make certain what I've heard to this point is accurate and correct. And I want to make sure that we're getting all perspectives in terms of this investigation," Sigler said.
The prosecutor acknowledges that the case is drawing a lot of attention from folks in the community and he is hoping to make a decision on what criminal charges, if any, to file against David Huneck by Friday, October 8.
Jeff Neumeyer
Jeff Neumeyer is a reporter for WPTA.
https://wpta21.com/2021/10/06/whitley-county-prosecutor-will-decide-soon-on-case-of-area-priest-facing-allegations-of-sexual-abuse/