CAEN (FRANCE)
L'Orient-Le Jour [Beirut, Lebanon]

November 7, 2021
By Caroline Hayek
[Google translation; French text below.]
The champion of Maronitism is once again worried by justice. After being convicted in 2013 by the Vatican, Mansour Labaky faces civil justice. The 81-year-old priest will be tried Monday in Caen, Normandy, on charges of rape and sexual assault on minors.
The sky is low over the mountain of Broummana. At the top of a hill lined with pine trees stands an austere white building. At the reception, a lady behind her counter picks up the receiver: "Hello? May God bless you Monsignor, journalists are there to see you. The switchboard operator changes her face. "Ah, isn't he here?" He's not here, "she points out, nodding her head. "He doesn't come here often. He has a lot of institutions (to manage), "she adds. We will never really know if the man she speaks of, the Maronite priest Mansour Labaky, was at that time within the walls of the main building of the Convent of the Sisters of the Cross in Broummana.
Since the Vatican Congregation for the Doctrine of the Faith found him guilty in 2013 of sexual abuse of three minors, over a period from 1976 to 1997, it is in this almost deserted place that the priest of 81 years old would have taken refuge, condemned to a life of prayer and penance, far from any minor, and deprived of his ecclesiastical office.
Eight years after the condemnation of the Vatican, the priest finds himself this time facing civil justice, and more precisely before French justice. A trial opens Monday morning in Caen, Normandy, where he will be tried in absentia for charges of rape and sexual assault on minors under 15 by a person in authority. The acts were allegedly committed in France in the Notre-Dame-Enfants du Liban home, which welcomed Lebanese children and which Father Labaky opened in Douvres-la-Délivrande in 1990. The home closed in 1998.
Since the opening of the judicial information in 2013 with the court of Caen, the priest, who faces a sentence of criminal imprisonment of twenty years, has never set foot on French soil. In 2017, Lebanon refused to extradite him despite an arrest warrant issued against him via Interpol a year earlier. "At least 27 victims are listed in the file, but for most of them the facts are prescribed. The Lebanese victims are surely much more numerous, but they cannot express themselves as long as Labaky has so much power in Lebanon ", affirms Master Solange Doumic, the lawyer of the three plaintiffs.
The cleric, who continues to proclaim his innocence, still enjoys a certain aura in his native country. Abouna Mansour is inscribed in the collective memory as the cantor of the Maronite Church and the savior of the orphans of the civil war. A prolific music composer and writer, his liturgy has rocked several generations. For a decade, he was able to count on the support of part of the Christian community down to its most powerful branches. In response to the accusations, the prelate brandishes the conspiracy thesis. His Lebanese lawyer, master Antoine Akl, evokes in turn a succession case that would have gone wrong, triggering the ire of some accusers, but also a "Zionist" cabal, due to the conversion of an "original academic. Jewish "to Christianity by the priest.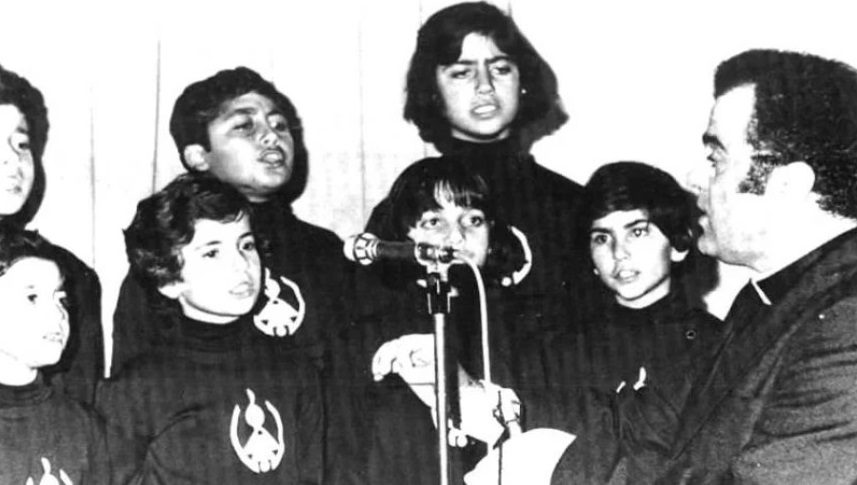 "One day, I will make the mass sing"
Mansour Labaky, born in Baabdate in 1940, was ordained on March 26, 1966. Lebanon is experiencing its golden age, and the young clerk is not lacking in ambition. At the time he was in charge of spiritual direction at the patriarchal seminary in Ghazir. This is where Antoine Saad, former secretary general of the Christian channel Télé Lumière and former secretary general of La Sagesse University, meets him for the first time. He was then 12 years old. "He was our music teacher. I was brought up by him, like hundreds of other young people. Not once have I heard someone complain about an inappropriate word or gesture, "assures Antoine Saad, who defends the innocence of his long-time friend. "Someone as busy as he, who knows a lot of people in high places here or elsewhere, has no time to indulge in these things of which he is accused",
In the early 1970s, Mansour Labaky left his mountain for the United States where he began translating liturgical melodies from Syriac to English. "One day, I will have the mass sung", he professes then, imposing himself as the reformer of the Maronite liturgy. "Lebanon has its father Duval (French Jesuit singer-songwriter), with a few small differences. He does not perform from scene to scene, from city to city, he prefers television and 45s, and as a guitar, of course, he has an "oud" ", wrote L'Orient-Le Jour in 1971. This workaholic is quickly gaining notoriety. At the family home, religious congregations follow one another and aficionados throng. The future Patriarch Raï, a close friend, is then much less known to the public.
"He's someone who liked to be the center of attention"
"He's someone who liked to be the center of attention. If it was mentioned in an article or if it appeared on television, it was the topic of the clan's conversation, "recalls her niece, Céleste Akiki. The one who has lived in the United States for years is one of the few Lebanese women to publicly accuse her of having abused her, when she was a minor. It will take years for her to come out of her loneliness, to extricate herself from what she describes as "hell". Céleste was only eight years old when her uncle suggested that they "would both make a wonderful couple," she said. "'You are my favorite niece, you are sensitive, funny, intelligent, you would be the ideal wife for me," he whispered to me, "she adds. A conversation a priori innocuous, but which marks a turning point in their relationship. " In reality, he prepared his prey by isolating it, and he succeeded, "says Céleste Akiki. In 1975, war broke out and her father suddenly died of a cerebral hemorrhage. Some time later, Mansour Labaky insinuates himself as a "father figure and a spiritual guide", according to his niece who assures us that it was then that he sexually assaulted her for the first time. She is 14 years old. Him, 22 more. He takes advantage of the confession by locking himself up with her in the parental room. "I remember a 'no' exploded in my head, but it didn't come out. I was too scared, "she says. His uncle sows discord in the family in order to ostracize Celeste. It is then impossible for him to reveal anything. Who would believe her? "You have in front of you Mansour Labaky, that is to say someone adulated in the family circle.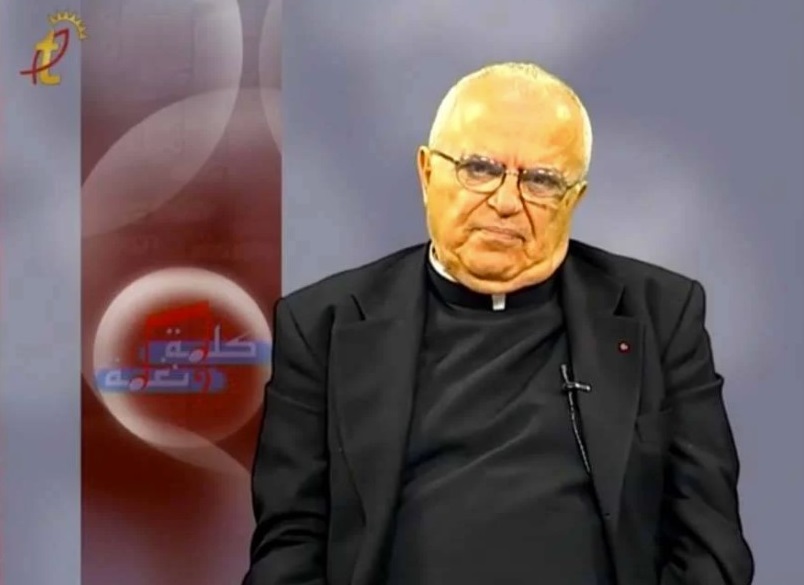 Children's choir
January 1976. Then vicar of the parish of Damour, Mansour Labaky witnessed attacks by Palestinian factions which left hundreds dead. To the survivors gathered in his church, while the village is surrounded and all help seems impossible, the priest asks "to forgive and to offer their lives for the peace of the world". All respond with a song of faith and love. The inhabitants manage to escape by the sea by piling up in boats, under a freezing rain. The episode poses him as a hero and allows him to shape his character. This drama convinced him to found homes to help orphans of all faiths. He also plans to launch a choir across the country, in the style of the Little Singers with the Wooden Cross. To finance his plans, the priest surrounds himself with influential and wealthy people around the world. Commissioned by the Maronite patriarchate, the one who was appointed parish priest of Roumié in 1978 gave dozens of conferences in churches and in cultural, religious and university centers.
Marilène Ghanem, 51 years old today, met him for the first time in December 1984, with her 4th grade class who came to interview her. Young girls are immediately won over by this charismatic character. "Listening to music in church was new to us, very modern," she recalls. As a confessional, the prelate had a chair and a prie-dieu installed for all to see. The 14-year-old girl, the daughter of divorced people at a time when it is still frowned upon, is going through a period of turmoil, eaten away by the guilt of having been touched by a loved one, at the age of 7. Actions that she immediately confesses to this priest who inspires her confidence. "With the face you have, if I were your parent, I would have done the same thing," he replies then, remembers Mrs. Ghanem, promising to spend a day with her. "Walaw Téta, do you know who Mansour Labaky is? Of course he's not going to come, "her grandmother, with whom she lives, launches him. A week later, he shows up on their porch. "He came to help me on 'my spiritual journey', I who didn't give a damn about religion. I walked him back to his car and that's when he kissed me on the mouth. I didn't understand, I thought it was my fault, that I had turned the wrong way. But when we saw each other again, he told me he had done it on purpose. And it is from there that he did what he wanted to do, "says Marilène Ghanem from Italy where she has lived for several years. According to her testimony, Mansour Labaky comes back to see her several times, demands blowjobs from her. The young woman is disgusted, but thinks to make him happy. He makes her believe that she is the woman of his life. During the act, he tells her that she is his "Mary Magdalene", that with her "he experiences sin and forgiveness". A "spiritual-manipulative language" which he would have used with other alleged victims, who will testify tomorrow in the court of Caen. Father Labaky ends up suddenly disappearing from Marilène's life, caught up in his project to open an orphanage in France. "He boasted of going to the Moulin-Rouge, but always with his rosary, or to the casino with a French bishop friend," she said. The teenager, totally under his control, then becomes the "rejected mistress" and sinks into depression. First of the class, she knows the school failure, and her family, to whom she will not say anything, does not understand what afflicts her.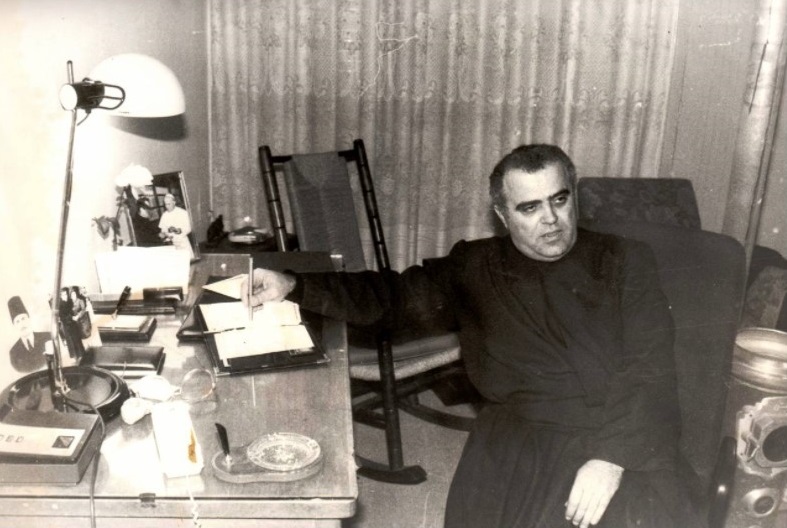 Not the "typical priest"
The end of the 1980s marked a new ascending phase in the life of the Lebanese parish priest, whose humanitarian actions were praised and his musical and literary works awarded, especially in France. "Sexual predators are often well-known personalities who have a knack for influencing the public in order to achieve their ends. He was not someone on the margins, he has connections everywhere ", supports a Lebanese priest on condition of anonymity, who sang, as a child, the compositions of Mansour Labaky in the church of his village.
After having charmed the crowd, the priest feels he has a political card to play. "I would like to cause a miracle in my country so that it is possible to ensure the survival of the 17 communities which live there", he said in Paris in October 1988, on the occasion of a conference organized for the exit of his book My Moon Wanderer. He even calls for an international conference for Lebanon. "After all," he remarks, "America is fighting hard to save three whales. "
"I could no longer remain a singing priest, a writer, the" typical priest ". Lebanon needed acts ", he confided in our columns in 1999. In the French capital, he founded the spiritual movement Lo Tedhal (Do not fear, in Syriac). With his support in French Catholic circles, he opened the Sainte-Marie-Enfants-du-Liban home in 1990 in Douvres-la Délivrande, in Calvados, where he welcomed Lebanese Christian and Muslim orphans for the school year, but also little French people. "He had the aura of the poet, the aura of the priest given to God. It was war in Lebanon, Lebanon is very important for France, people in France loved Lebanese children and were fascinated by their savior ", underlines Me Solange Doumic. It was in this center that he allegedly raped, according to the prosecution, a French woman, MD, then 13 years old, who had been placed in the home while her family was going through a difficult situation, as well as two Lebanese orphans sent to France when they were 7 and 11 years old. "With his manipulative character, he used all his different auras to hold under his control these children who could not complain to anyone", continues the lawyer. Some French victims say, according to the lawyer, that when Father Labaky kissed them on the mouth and they were offended, he repeated the same thing over and over: "But you Westerners are too stuck, with us in the East we is not like that. Relax, Christ is love. " as well as two Lebanese orphans sent to France when they were 7 and 11 years old. "With his manipulative character, he used all his different auras to hold under his control these children who could not complain to anyone", continues the lawyer. Some French victims say, according to the lawyer, that when Father Labaky kissed them on the mouth and they were offended, he repeated the same thing over and over: "But you Westerners are too stuck, with us in the East we is not like that. Relax, Christ is love. " as well as two Lebanese orphans sent to France when they were 7 and 11 years old. "With his manipulative character, he used all his different auras to hold under his control these children who could not complain to anyone", continues the lawyer. Some French victims say, according to the lawyer, that when Father Labaky kissed them on the mouth and they were offended, he repeated the same thing over and over: "But you Westerners are too stuck, with us in the East we is not like that. Relax, Christ is love. " according to the lawyer, that when Father Labaky kissed them on the mouth and they were offended, he repeated the same thing over and over again: "But you Westerners are too stuck, with us in the East we are not like that. Relax, Christ is love. " according to the lawyer, that when Father Labaky kissed them on the mouth and they were offended, he repeated the same thing over and over again: "But you Westerners are too stuck, with us in the East we are not like that. Relax, Christ is love. "
"But you Westerners are too stuck, with us in the East we are not like that"
In 2011, following the report of several people concerning facts that took place in France, an investigation was opened at the request of the apostolic nuncio, by the ordinary of the Eastern Catholics of France – then Cardinal André Vingt-Trois -, then entrusted to the ecclesiastical tribunal of Paris. Marilène Ghanem, who has left orders in the meantime, learns in 2012 that she is not the only one to have fallen under Labaky and decides to file a complaint. For years, she will move heaven and earth for justice to be done, going so far as to call the Vatican several times a day to follow or even intervene in all the ups and downs of the affair. Céleste Akiki will also file a complaint. "When he founded his orphanage in Caen, he warned everyone that I was crazy by saying, for fear that I would reveal everything: "If my niece calls, hang up on her." This is what put the chip in the ear of the French officials who went to seek me years later, "says Céleste Akiki. Mansour Labaky will be heard twice, in March 2012, by the Congregation for the Doctrine of the Faith at the Vatican, before being condemned by the latter in first instance by decree of April 23, 2012. After having appealed, his last resort will be rejected by Rome on June 19, 2013. "They judged him without being able to defend himself. He was only entitled to one hour to read, in the presence of guards, the 206-page report accusing him, "laments his lawyer, Me Antoine Akl. Mansour Labaky will be heard twice, in March 2012, by the Congregation for the Doctrine of the Faith at the Vatican, before being condemned by the latter in first instance by decree of April 23, 2012. After having appealed, his last resort will be rejected by Rome on June 19, 2013. "They judged him without being able to defend himself. He was only entitled to one hour to read, in the presence of guards, the 206-page report accusing him, "laments his lawyer, Me Antoine Akl. Mansour Labaky will be heard twice, in March 2012, by the Congregation for the Doctrine of the Faith at the Vatican, before being condemned by the latter in first instance by decree of April 23, 2012. After having appealed, his last resort will be rejected by Rome on June 19, 2013. "They judged him without being able to defend himself. He was only entitled to one hour to read, in the presence of guards, the 206-page report accusing him, "laments his lawyer, Me Antoine Akl.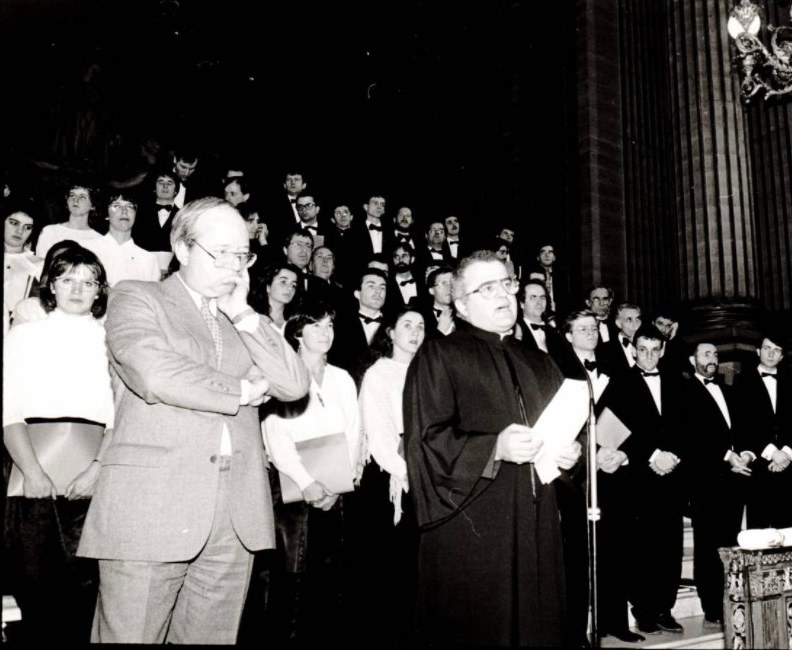 "We only left him oxygen"
When the verdict falls, Céleste Akiki is warned that the prescription has been lifted in her case because of the seriousness of the facts, which fall under incest. "I remembered the whole period when the abuse started. And I wanted to put that in brackets. Even if he is doomed, nothing will bring back what you have lost. The innocence of children is sacred ", book Céleste Akiki, very moved.
After the judgment of the Congregation, Father Labaky was forbidden to celebrate Mass in public and to confess, to lead any spiritual accompaniment, public activity and speaking in the media, or to maintain contact with the victims. "We inflicted all possible penalties on him, we only left him oxygen! »Criticizes his Lebanese lawyer. The condemnation of the Vatican causes an outburst in the Lebanese media which will defend the "innocence" of the man of the Church. "Two days after the announcement of the judgment, he arrived at the Monnot Theater in Beirut and was greeted like a star, in a room full of children, to attend a play given by children. This proves that he didn't care at all. I was there with my daughters and I saw red, but I could not make a scandal ",
If Mansour Labaky does not completely escape from public life, he disappears on the other hand from the antennas, in particular from the programs of Télé Lumière where he previously intervened on a recurring basis. "There are plenty of pending projects, new songs, but we cannot contradict the Vatican's decision. We hope that a decision will be taken so that it can reappear, "continues to believe Antoine Saad.
Between 2013 and 2016, supporters of the priest will campaign, ignoring the Vatican verdict. On television sets, on the radio or in the newspapers, personalities or ecclesiastics follow one another to plead his cause. Mother Superior General Daniella Harrouk intervenes in October 2013 on Télé Lumière on behalf of all the women and girls of the Saints-Cœurs schools to proclaim the "innocence" of the "Monsignor". "I was outraged. Me, I am a girl of the Saints-Cœurs, and Labaky made me leave my class for blowjobs, and this in a room in front of the office of the principal without her knowing anything about it, accuses Marilène Ghanem.
To quell the scandal, the pro-Labaky do not hesitate to drag the alleged victims into the mud. His lawyer Antoine Akl shoots all the accusers with red balls and lodges a complaint in 2014, in particular against Bishop Luis Ladaria, then number two of the Congregation for the Doctrine of the Faith. The investigating judge Peter Germanos, in charge of this case, quickly closed the case, without questioning the defendants, declaring himself incompetent in a case concerning the Catholic Church. "Labaky could not have done what he did in Lebanon if it weren't for this culture of worshiping powerful people. Because impunity reigns, he allowed himself to attack the victims instead of atoning for his fault, "laments Me Nizar Saghieh, the Lebanese lawyer for Céleste Akiki and Marilène Ghanem.
The complaint lodged with the Baabda Criminal Court, which L'Orient-Le Jour was able to consult, suggests that a "set of resentments and lying resentments" have formed an "alliance of wicked", called "Alliance Saint-Antoine" , whose "objective was revenge, slander, defamation, insult and the fabrication of false crimes (…)". When contacted, Mansour Labaky's French lawyer, Me Florence Rault, did not respond to our requests. "The verdict (of Caen) is not in doubt. Whether he is sentenced to 5, 10 or 20 years in prison, it is not the problem of the victims, as long as he is officially sentenced for the crimes he has committed, "insists Solange Doumic for his part.
The Lebanese defense was based on a series of 2000 e-mails exchanged between the ecclesiastical authorities and the presumed victims, and found in a cardboard deposited on the doorstep of Mansour Labaky in 2013 by "the Holy Providence". The names of the victims are thrown into the pasture on social networks. "Not only is it illegal to seize a correspondence, to publish it, but it is even more serious to use it to change the meaning", protests Me Solange Doumic, who was herself summoned by a Lebanese criminal court for defamation after an interview with the LBC in May 2016. In the complaint lodged by Labaky's defense before the press court in Beirut, the French lawyer is accused of having launched a media campaign in basis of "slander" and "public defamation", among others.
"Remove a priest in secret"
Faced with the judicial unpacking, the Maronite Church first of all has a self-defense reflex by sending its missionaries on a crusade against all those who dared to sully the integrity of Labaky. "According to her, when you attack one of its members, you attack the whole Church. However, it is time that the Eastern Churches act with more transparency on the questions of abuse of minors, instead of dismissing a priest in secret ", supports the aforementioned anonymous Lebanese priest.
The hacked emails land on Pope Francis' desk, sent by Patriarch Béchara Raï himself. On March 18, 2016, the cardinal appeared in a video during a visit to the Saint-Joseph college in Antoura, and publicly defended Mansour Labaky, denouncing a "well-orchestrated campaign of slander", and specifying that he had contributed to the Vatican "the files which prove these lies". Under pressure from Rome, he retracted a few days later.
Shortly after, on May 8, 2016, Lebanese media reported the patriarch's trip to Lisieux for the inauguration of a chapel dedicated to Lebanon. Nearly 3,000 people attend the ceremony. But another scene takes place a little earlier behind closed doors. "The bishop of Bayeux-Lisieux, Monsignor Boulanger, warned Cardinal Raï upstream that he would not enter his bishopric if he did not meet the victims of Mansour Labaky", says Marilène Ghanem, the only Lebanese on the places presenting themselves as a victim of Mr. Labaky among several other French victims. Words confirmed by Father Laurent Berthout, spokesperson for the current bishop. "This meeting took place before mass. The victims gave their testimony and Cardinal Raï was upset, very moved by what he heard ", supports the French priest.
In a last desperate attempt, the supporters of Labaky will even use a dedication from the pope as proof of the "innocence" of the priest. In 2019, the Lebanese Ambassador to the Holy See, Antonio al-Andari, had the Sovereign Pontiff dedicate his book God is Young where the latter sign: "To Father Mansour Labaky, with my blessing, François. "
Five years later, the Labaky affair has run out of steam. Languages ​​are slowly starting to loosen, especially since Pope Francis, who displays zero tolerance, expressed his sorrow following the publication last month of the Sauvé report on child crime in the French Catholic Church. After years of maintaining the vagueness around Mansour Labaky's guilt, the Maronite Church is now clear. "We are following the Vatican's position, which is why we adopted a law in November 2016 against the sexual abuse of minors. As far as I know, Father Labaky is still a recluse in the convent ", affirms the Patriarchal Maronite Vicar Mgr Hanna Alwan. The Maronite Church is said to be currently examining cases of priests suspected of pedophilia, according to Bishop Alwan.
In 2010, even before the investigation started, Mansour Labaky took up the pen in the columns of L'Orient-Le Jour to defend the Church attacked, according to him, from all sides. "Pedophilia is a disease, like cancer, which needs to be cured", he wrote in this text which sounds, in many respects, like a manifesto. Before adding: "In each of us there is a great sinner capable of all turpitude and a great saint capable of being according to the heart of God. "
Original French text:
Mansour Labaky face aux démons du passé
Le chantre du maronitisme est une nouvelle fois inquiété par la justice. Après avoir été condamné en 2013 par le Vatican, Mansour Labaky fait face à la justice civile. Le prêtre de 81 ans sera jugé lundi à Caen, en Normandie, pour des accusations de viols et d'agressions sexuelles sur mineures. Récit.
OLJ / Par Caroline HAYEK, le 07 novembre 2021 à 18h10
Le ciel est bas sur la montagne de Broummana. Au sommet d'une côte bordée de pins se dresse une bâtisse blanche, austère. À l'accueil, une dame derrière son comptoir décroche le combiné : « Allô ? Que Dieu vous bénisse Monseigneur, des journalistes sont là pour vous voir. » La standardiste change de visage. « Ah, il n'est pas là ? Il n'est pas là », signale-t-elle en hochant la tête. « Il ne vient pas souvent ici. Il a beaucoup d'institutions (à gérer) », renchérit-elle. On ne saura jamais vraiment si l'homme dont elle parle, le prêtre maronite Mansour Labaky, se trouvait à ce moment-là dans les murs du bâtiment principal du couvent des sœurs de la Croix à Broummana.
Depuis que la Congrégation pour la doctrine de la foi du Vatican l'a reconnu coupable, en 2013, d'abus sexuels sur trois mineures, sur une période allant de 1976 à 1997, c'est dans ce lieu quasi désert que le prêtre de 81 ans se serait retranché, condamné à une vie de prière et de pénitence, loin de tout mineur, et privé de son office ecclésiastique.
Huit ans après la condamnation du Vatican, le prêtre se retrouve cette fois face à la justice civile, et plus précisément devant la justice française. Un procès s'ouvre lundi matin à Caen, en Normandie, où il sera jugé par contumace pour des accusations de viols et agressions sexuelles sur mineures de 15 ans par personne ayant autorité. Les faits auraient été commis en France dans le foyer Notre-Dame-Enfants du Liban, qui accueillait des enfants libanais et que le père Labaky a ouvert à Douvres-la-Délivrande en 1990. Le foyer a fermé ses portes en 1998.
Depuis l'ouverture de l'information judiciaire en 2013 auprès du tribunal de Caen, le prêtre, qui encourt une peine de réclusion criminelle de vingt ans, n'a plus jamais posé le pied sur le sol français. En 2017, le Liban avait refusé de l'extrader malgré un mandat d'arrêt émis contre lui via Interpol un an plus tôt. « Au moins 27 victimes sont recensées dans le dossier, mais pour la plupart d'entre elles les faits sont prescrits. Les victimes libanaises sont sûrement beaucoup plus nombreuses, mais elles ne peuvent s'exprimer tant que Labaky a autant de pouvoir au Liban », affirme Maître Solange Doumic, l'avocate des trois plaignantes.
Le clerc, qui continue de clamer son innocence, jouit toujours d'une certaine aura dans son pays natal. Abouna Mansour est inscrit dans la mémoire collective comme le chantre de l'Église maronite et le sauveur des orphelins de la guerre civile. Compositeur de musique et écrivain prolixe, sa liturgie a bercé plusieurs générations. Pendant une décennie, il a pu compter sur le soutien d'une partie de la communauté chrétienne jusqu'à ses branches les plus puissantes. En réponse aux accusations, le prélat brandit la thèse du complot. Son avocat libanais, maître Antoine Akl, évoque tour à tour une affaire de succession qui aurait mal tourné, déclenchant l'ire de certaines accusatrices, mais aussi une cabale « sioniste », en raison de la conversion d'une « académicienne d'origine juive » au christianisme par le prêtre.
« Un jour, je ferai chanter la messe »
Mansour Labaky, né à Baabdate en 1940, est ordonné le 26 mars 1966. Le Liban connaît son âge d'or, et le jeune clerc ne manque pas d'ambition. Il est chargé à l'époque de la direction spirituelle au séminaire patriarcal de Ghazir. C'est là qu'Antoine Saad, ancien secrétaire général de la chaîne chrétienne Télé Lumière et ancien secrétaire général de l'université La Sagesse, le rencontre pour la première fois. Il a alors 12 ans. « C'était notre professeur de musique. J'ai été élevé par lui, comme des centaines d'autres jeunes. Pas une seule fois je n'ai entendu quelqu'un se plaindre d'un mot ou d'un geste déplacé », assure Antoine Saad, qui défend l'innocence de son ami de longue date. « Quelqu'un d'aussi occupé que lui, qui connaît tout un tas de gens haut placés ici ou ailleurs, n'a pas le temps de s'adonner à ces choses dont on l'accuse », poursuit-il.
Au début des années 70, Mansour Labaky quitte sa montagne pour les États-Unis où il entame la traduction des mélodies liturgiques du syriaque à l'anglais. « Un jour, je ferai chanter la messe », professe-t-il alors, s'imposant comme le réformateur de la liturgie maronite. « Le Liban a son père Duval (père jésuite français chanteur-compositeur), à quelques petites différences près. Il ne se produit pas de scène en scène, de ville en ville, il préfère la télévision et les 45 tours et en guise de guitare, bien sûr, il possède un "oud" », écrit L'Orient-Le Jour en 1971. Ce bourreau de travail gagne rapidement en notoriété. Au domicile familial, les congrégations religieuses se succèdent et les aficionados se pressent. Le futur patriarche Raï, un ami proche, est alors bien moins connu du public.
« C'est quelqu'un qui aimait être au centre de l'attention »
« C'est quelqu'un qui aimait être au centre de l'attention. S'il était mentionné dans un article ou s'il passait à la télévision, c'était le sujet de conversation du clan », se remémore sa nièce, Céleste Akiki. Celle qui vit depuis des années aux États-Unis est l'une des rares femmes libanaises à l'accuser publiquement d'avoir abusé d'elle, alors qu'elle était mineure. Elle mettra des années à sortir de sa solitude, à s'extirper de ce qu'elle qualifie d'« enfer ». Céleste n'a que huit ans lorsque son oncle lui laisse entendre qu'ils « formeraient tous deux un couple formidable », dit-elle. « "Tu es ma nièce préférée, tu es sensible, drôle, intelligente, tu serais l'épouse idéale pour moi", m'a-t-il murmuré », ajoute-t-elle. Une conversation a priori anodine, mais qui amorce un tournant dans leur relation. « En réalité, il préparait sa proie en l'isolant, et il a réussi », déplore Céleste Akiki. En 1975, la guerre éclate et son père meurt subitement d'une hémorragie cérébrale. Quelque temps plus tard, Mansour Labaky s'insinue comme une « figure paternelle et un guide spirituel », selon sa nièce qui assure que c'est alors qu'il l'a agressée sexuellement pour la première fois. Elle a 14 ans. Lui, 22 de plus. Il profite de la confession en s'enfermant avec elle dans la chambre parentale. « Je me souviens qu'un "non" avait explosé dans ma tête, mais il n'est pas sorti. J'avais trop peur », confie-t-elle. Son oncle sème la zizanie dans la famille afin d'ostraciser Céleste. Il lui est alors impossible de révéler quoi que ce soit. Qui la croirait ? « Vous avez en face de vous Mansour Labaky, c'est-à-dire quelqu'un d'adulé dans le cercle familial, et mis sur un piédestal dans tout le pays », appuie-t-elle.
Chorale d'enfants
Janvier 1976. Alors vicaire de la paroisse de Damour, Mansour Labaky est témoin des attaques des factions palestiniennes qui font des centaines de morts. Aux survivants rassemblés dans son église, alors que la bourgade est encerclée et que tout secours paraît impossible, le prêtre demande « de pardonner et d'offrir leurs vies pour la paix du monde ». Tous répondent par un chant de foi et d'amour. Les habitants parviennent à s'échapper par la mer en s'entassant dans des barques, sous une pluie glaciale. L'épisode le pose en héros et lui permet de façonner son personnage. Ce drame le convainc de fonder des foyers pour venir en aide aux orphelins de toutes confessions. Il projette aussi de lancer, à travers tout le pays, une chorale, à la manière des Petits chanteurs à la croix de bois. Pour financer ses plans, le prêtre s'entoure de personnes influentes et fortunées à travers le monde. Missionné par le patriarcat maronite, celui qui est nommé en 1978 curé de Roumié donne des dizaines de conférences dans des églises et dans des centres culturels, religieux et universitaires.
Marilène Ghanem, 51 ans aujourd'hui, le rencontre pour la première fois en décembre 1984, avec sa classe de 4e venue l'interviewer. Les jeunes filles sont immédiatement séduites par ce personnage charismatique. « Écouter de la musique à l'église, c'était nouveau pour nous, très moderne », se souvient-elle. En guise de confessionnal, le prélat a fait installer une chaise et un prie-Dieu à la vue de tous. L'adolescente de 14 ans, fille de divorcés à une époque où c'est encore mal vu, vit une période de tourmente, rongée par la culpabilité d'avoir subi des attouchements par une proche, à l'âge de 7 ans. Des actes qu'elle confesse aussitôt à ce prêtre qui lui inspire confiance. « Avec le visage que tu as, si j'étais ton parent, j'aurais fait la même chose », lui répond-t-il alors, se souvient Mme Ghanem, en lui promettant de passer un jour chez elle. « Walaw Téta, tu sais qui est Mansour Labaky ? Bien sûr qu'il ne va pas venir », lui lance sa grand-mère chez laquelle elle vit. Une semaine plus tard, il se présente sur leur perron. « Il est venu pour m'aider à faire "mon cheminement spirituel", moi qui n'en avais rien à faire de la religion. Je l'ai raccompagné jusqu'à sa voiture et c'est là qu'il m'a embrassée sur la bouche. Je n'ai pas compris, j'ai cru que c'était ma faute, que je m'étais tournée du mauvais côté. Mais quand on s'est revus, il m'a dit qu'il l'avait fait exprès. Et c'est à partir de là qu'il a fait ce qu'il a voulu faire », raconte Marilène Ghanem depuis l'Italie où elle vit depuis plusieurs années. Selon son témoignage, Mansour Labaky revient la voir à plusieurs reprises, exige d'elle des fellations. La jeune femme est dégoûtée, mais pense lui faire plaisir. Il lui fait croire qu'elle est la femme de sa vie. Pendant l'acte, il lui dit qu'elle est sa « Marie-Madeleine », qu'avec elle « il expérimente le péché et le pardon ». Un « langage spirituel-manipulateur » dont il aurait usé auprès d'autres victimes présumées, qui témoigneront demain au tribunal de Caen. Le père Labaky finit par disparaître brutalement de la vie de Marilène, happé par son projet d'ouverture d'un orphelinat en France. « Il se vantait d'aller au Moulin-Rouge, mais toujours avec son chapelet, ou au casino avec un ami évêque français », dit-elle. L'adolescente, totalement sous son emprise, devient alors la « maîtresse éconduite » et sombre dans la dépression. De première de la classe, elle connaît l'échec scolaire, et sa famille, à qui elle ne dira rien, ne comprend pas ce qui l'afflige. Elle se tourne alors vers les ordres à défaut de mieux.
Pas le « curé type »
La fin des années 1980 marque une nouvelle phase ascendante dans la vie du curé libanais, dont les actions humanitaires sont louées et les ouvrages musicaux et littéraires primés, notamment en France. « Les prédateurs sexuels sont souvent des personnalités connues, qui ont le don d'influencer le public pour pouvoir arriver à leurs fins. Lui n'était pas quelqu'un à la marge, il a des connexions partout », appuie un prêtre libanais sous couvert d'anonymat, qui chantait, enfant, les compositions de Mansour Labaky dans l'église de son village.
Après avoir charmé la foule, le prêtre sent qu'il a une carte politique à jouer. « Je voudrais provoquer un miracle dans mon pays pour qu'il soit possible d'assurer la survie des 17 communautés qui y vivent », dit-il à Paris en octobre 1988, à l'occasion d'un colloque organisé pour la sortie de son livre Mon vagabond de la Lune. Il appelle même à une conférence internationale pour le Liban. « Après tout, remarque-t-il, l'Amérique se bat bien pour sauver trois baleines. »
« Je ne pouvais plus rester un curé chantant, écrivain, le "curé type". Le Liban avait besoin d'actes », confie-t-il dans nos colonnes en 1999. Dans la capitale française, il fonde le mouvement spirituel Lo Tedhal (Ne crains pas, en syriaque). Fort de ses soutiens dans les milieux catholiques français, il ouvre le foyer Sainte-Marie-Enfants-du-Liban en 1990 à Douvres-la Délivrande, dans le Calvados, où il accueille pour l'année scolaire des orphelins libanais chrétiens et musulmans, mais aussi de petits Français. « Il avait l'aura du poète, l'aura du prêtre donné à Dieu. C'était la guerre au Liban, le Liban est très important pour la France, les gens en France aimaient les enfants libanais et étaient fascinés par leur sauveur », souligne Me Solange Doumic. C'est dans ce centre qu'il aurait violé, selon l'accusation, une Française, M.D., alors âgée de 13 ans, qui avait été placée au foyer alors que sa famille traversait une situation difficile, ainsi que deux orphelines libanaises envoyées dans l'Hexagone alors qu'elles avaient 7 et 11 ans. « Avec son caractère manipulateur, il utilisait toutes ses auras différentes pour tenir sous son emprise ces enfants qui ne pouvaient se plaindre à personne », poursuit l'avocate. Certaines victimes françaises racontent, selon l'avocate, que lorsque le père Labaky les embrassait sur la bouche et qu'elles s'offusquaient, il répétait inlassablement la même chose : « Mais vous êtes trop coincés vous les Occidentaux, chez nous en Orient on n'est pas comme ça. Décoince-toi, le Christ est amour. »
« Mais vous êtes trop coincés vous les Occidentaux, chez nous en Orient on n'est pas comme ça »
En 2011, à la suite du signalement de plusieurs personnes concernant des faits ayant eu lieu en France, une enquête est ouverte à la demande du nonce apostolique, par l'ordinaire des catholiques orientaux de France – alors le cardinal André Vingt-Trois –, ensuite confiée au tribunal ecclésiastique de Paris. Marilène Ghanem, qui a quitté les ordres entre-temps, apprend en 2012 qu'elle n'est pas la seule à être tombée sous la coupe de Labaky et décide de porter plainte. Pendant des années, elle va remuer ciel et terre pour que justice soit rendue, allant jusqu'à appeler le Vatican plusieurs fois par jour pour suivre ou même intervenir dans toutes les péripéties de l'affaire. Céleste Akiki va également porter plainte. « Lorsqu'il a fondé son orphelinat à Caen, il a prévenu tout le monde que j'étais folle en disant, par crainte que je dévoile tout : "Si ma nièce téléphone, raccrochez-lui au nez." C'est ce qui a mis la puce à l'oreille des responsables français qui sont allés me chercher des années plus tard », raconte Céleste Akiki. Mansour Labaky sera entendu à deux reprises, en mars 2012, par la Congrégation pour la doctrine de la foi au Vatican, avant d'être condamné par cette dernière en première instance par décret du 23 avril 2012. Après avoir fait appel, son ultime recours sera rejeté par Rome le 19 juin 2013. « Ils l'ont jugé sans qu'il puisse se défendre. Il n'a eu droit qu'à une heure pour lire, en présence de gardes, le rapport de 206 pages l'accusant », déplore son avocat Me Antoine Akl.
« On ne lui a laissé que l'oxygène »
Lorsque le verdict tombe, Céleste Akiki est prévenue que la prescription a été levée dans son cas à cause de la gravité des faits, qui relèvent de l'inceste. « Je me remémorais toute la période où les abus ont commencé. Et je voulais mettre ça entre parenthèses. Même s'il est condamné, rien ne ramènera ce que vous avez perdu. L'innocence des enfants est sacrée », livre Céleste Akiki, très émue.
Après le jugement de la Congrégation, le père Labaky se voit interdit de célébrer la messe en public et de confesser, de mener tout accompagnement spirituel, activité publique et prise de parole dans les médias, ou d'entretenir un contact avec les victimes. « On lui a infligé toutes les sanctions possibles, on ne lui a laissé que l'oxygène ! » fustige son avocat libanais. La condamnation du Vatican provoque un déchaînement dans les médias libanais qui vont défendre « l'innocence » de l'homme d'Église. « Deux jours après l'annonce du jugement, il est arrivé au théâtre Monnot, à Beyrouth, et a été accueilli comme une star, dans une salle pleine d'enfants, pour assister à une pièce donnée par des enfants. Cela prouve qu'il s'en fichait totalement. J'étais là avec mes filles et je voyais rouge, mais je ne pouvais pas faire d'esclandre », raconte un témoin de la scène.
Si Mansour Labaky ne s'éclipse pas totalement de la vie publique, il disparaît en revanche des antennes, notamment des programmes de Télé Lumière où il intervenait auparavant de manière récurrente. « Il y a plein de projets en suspens, de nouveaux chants, mais nous ne pouvons pas contredire la décision du Vatican. Nous espérons qu'une décision soit prise pour qu'il puisse réapparaître », continue de croire Antoine Saad.
Entre 2013 et 2016, les partisans du prêtre vont mener campagne, faisant fi du verdict du Vatican. Sur des plateaux télévisés, à la radio ou dans les journaux, des personnalités ou des ecclésiastiques se succèdent pour plaider sa cause. La supérieure générale mère Daniella Harrouk intervient notamment en octobre 2013 sur Télé Lumière au nom de toutes les femmes et filles des écoles des Saints-Cœurs pour proclamer « l'innocence » du « Monseigneur ». « J'étais outrée. Moi, je suis une fille des Saints-Cœurs, et Labaky me faisait sortir de ma classe pour des fellations, et ce dans une pièce en face du bureau de la directrice sans qu'elle n'en sache rien », accuse Marilène Ghanem.
Pour étouffer le scandale, les pro-Labaky n'hésitent pas à traîner les victimes présumées dans la boue. Son avocat Antoine Akl tire à boulets rouges sur tous les accusateurs et dépose une plainte en 2014, notamment contre Mgr Luis Ladaria, alors numéro deux de la Congrégation pour la doctrine de la foi. Le juge d'instruction Peter Germanos, chargé de cette affaire, clôt rapidement le dossier, sans interroger les accusés, se déclarant incompétent dans une affaire concernant l'Église catholique. « Labaky n'aurait pas pu faire ce qu'il a fait au Liban s'il n'y avait pas cette culture de vénération des gens puissants. Parce que l'impunité règne, il s'est permis d'attaquer les victimes au lieu d'expier sa faute », déplore Me Nizar Saghieh, l'avocat libanais de Céleste Akiki et de Marilène Ghanem.
La plainte déposée au tribunal pénal de Baabda, que L'Orient-Le Jour a pu consulter, laisse entendre qu'un « ensemble de rancuniers et de rancunières mensongers » ont formé une « alliance de méchants », appelée« Alliance Saint-Antoine », dont « l'objectif était la vengeance, la calomnie, la diffamation, l'insulte et la fabrication de crime mensongers (…) ». Contactée, l'avocate française de Mansour Labaky, Me Florence Rault, n'a pas répondu à nos sollicitations. « Le verdict (de Caen) ne fait pas de doute. Qu'il soit condamné à 5, 10 ou 20 ans de prison, ce n'est pas le problème des victimes, tant qu'il est officiellement condamné pour les crimes qu'il a commis », martèle pour sa part Solange Doumic.
La défense libanaise s'appuyait sur une série de 2 000 e-mails échangés entre les autorités ecclésiastiques et les victimes présumées, et trouvés dans un carton déposé sur le pas de porte de Mansour Labaky en 2013 par « la Sainte Providence ». Les noms des victimes sont jetés en pâture sur les réseaux sociaux. « Non seulement il est illégal de s'emparer d'une correspondance, de la publier, mais il est encore plus grave de l'utiliser pour en changer le sens », s'insurge Me Solange Doumic, qui a elle-même été convoquée par une cour criminelle libanaise pour diffamation après une interview accordée à la LBC en mai 2016. Dans la plainte déposée par la défense de Labaky devant le tribunal de la presse à Beyrouth, l'avocate française est accusée d'avoir lancé une campagne médiatique à base de « calomnie » et de « diffamation publique », entre autres.
« Écarter un curé en cachette »
Face au déballage judiciaire, l'Église maronite a d'abord un réflexe d'autodéfense en envoyant ses missionnaires en croisade contre tous ceux qui osaient salir l'intégrité de Labaky. « Selon elle, lorsqu'on s'attaque à un de ses membres, c'est à l'Église tout entière que l'on s'en prend. Or, il est temps que les Églises orientales agissent avec plus de transparence sur les questions d'abus sur mineurs, au lieu d'écarter un curé en cachette », appuie le prêtre libanais anonyme précité.
Les mails piratés atterrissent sur le bureau du pape François, envoyés par le patriarche Béchara Raï lui-même. Le 18 mars 2016, le cardinal apparaît dans une vidéo lors d'une visite au collège Saint-Joseph de Antoura, et prend publiquement la défense de Mansour Labaky, en dénonçant une « campagne de calomnies bien orchestrée », et en précisant avoir apporté au Vatican « les dossiers qui prouvent ces mensonges ». Sous la pression de Rome, il se rétracte quelques jours plus tard.
Peu de temps après, le 8 mai 2016, des médias libanais rapportent le voyage du patriarche à Lisieux pour l'inauguration d'une chapelle dédiée au Liban. Près de 3 000 personnes assistent à la cérémonie. Mais une autre scène se déroule un peu plus tôt à huis clos. « L'évêque de Bayeux-Lisieux, Monseigneur Boulanger, a prévenu en amont le cardinal Raï qu'il n'entrerait pas dans son évêché s'il ne rencontrait pas les victimes de Mansour Labaky », raconte Marilène Ghanem, la seule Libanaise sur les lieux se présentant comme une victime de M. Labaky parmi plusieurs autres victimes françaises. Des propos confirmés par le père Laurent Berthout, porte-parole de l'actuel évêque. « Cette rencontre a eu lieu avant la messe. Les victimes ont livré leur témoignage et le cardinal Raï était bouleversé, très ému par ce qu'il entendait », appuie le prêtre français.
Dans une dernière tentative désespérée, les partisans de Labaky vont même se servir d'une dédicace du pape comme preuve de l'« innocence » du prêtre. En 2019, l'ambassadeur du Liban près le Saint-Siège, Antonio al-Andari, avait fait dédicacer par le souverain pontife son ouvrage Dieu est jeune où ce dernier signe : « Au père Mansour Labaky, avec ma bénédiction, François. »
Cinq ans plus tard, l'affaire Labaky s'est essoufflée. Les langues commencent peu à peu à se délier, notamment depuis que le pape François, qui affiche une tolérance zéro, a exprimé son chagrin suite à la publication le mois dernier du rapport Sauvé sur la pédocriminalité dans l'Église catholique française. Après des années à entretenir le flou autour de la culpabilité de Mansour Labaky, l'Église maronite est désormais claire. « Nous suivons la position du Vatican, c'est pourquoi nous nous sommes dotés d'une loi en novembre 2016 contre les abus sexuels sur mineurs. À ce que je sache, le père Labaky est toujours reclus au couvent », affirme le vicaire patriarcal maronite Mgr Hanna Alwan. L'Église maronite serait actuellement en train d'examiner les cas de prêtres soupçonnés de pédophilie, selon Mgr Alwan.
En 2010, avant même que l'enquête ne démarre, Mansour Labaky prenait la plume dans les colonnes de L'Orient-Le Jour pour défendre l'Église attaquée, selon lui, de toutes parts. « La pédophilie est une maladie, comme le cancer, qui a besoin d'être soignée », écrivait-il dans ce texte qui sonne, à bien des égards, comme un manifeste. Avant d'ajouter : « En chacun de nous sommeille un grand pécheur capable de toutes les turpitudes et un grand saint capable d'être selon le cœur de Dieu. »
https://www.lorientlejour.com/article/1280716/mansour-labaky-face-aux-demons-du-passe.html