PITTSBURGH (PA)
Pittsburgh Post-Gazette [Pittsburgh PA]

December 9, 2021
By Mick Spinelli
A former priest of the Catholic Diocese of Pittsburgh was arrested this week for allegedly filming a teen in a bathroom stall.
Paul Spisak, 77, was arrested Wednesday on charges of photographic sexual acts involving a child or minor, possession of child pornography and invasion of privacy.
A 13-year-old boy saw Mr. Spisak filming him through a crack in a bathroom stall at the Target store in East Liberty, according to a criminal complaint. The boy told his father that he noticed Mr. Spisak filming him with his phone from the cracks in the adjacent stall while the teen was using the bathroom.
The boy's father reported the incident to a Target security officer, who confronted Mr. Spisak, but the former priest denied the allegations.
The security guard called police, and an officer arrived as Mr. Spisak was attempting to flee the scene, the complaint says, with the boy's father trying to stop him. The officer stopped Mr. Spisak while he was in his vehicle.
Mr. Spisak, of Pittsburgh's East Carnegie neighborhood, told officers that he was "just playing Solitaire" on his iPhone. He later admitted to police that he was filming on his phone but said he did not know the alleged victim was 13.
He also revealed that he had several other photos of multiple unknown males' buttocks taken in other restrooms, the complaint says.
Mr. Spisak is scheduled for a preliminary hearing on Dec. 22, according to court records.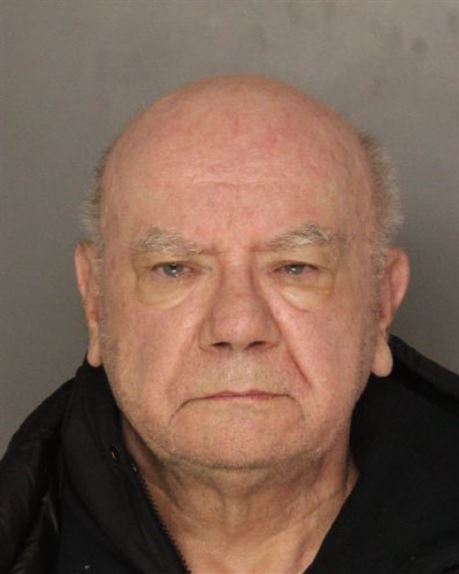 The former priest was among those listed in a 2018 statewide grand jury report on abuse within the Catholic Church. The report said that, in 2017, Mr. Spisak was arrested for videotaping in a men's bathroom stall at South Hills Village Mall.
After that incident, he admitted to police that he recorded the victim in a stall and then flushed his camera's memory card in a toilet, telling officers that he had a "sexual fixation with the male buttocks."
Mick Stinelli: mstinelli@post-gazette.com, 412-263-1869 and on Twitter: @MickStinelli.
https://www.post-gazette.com/news/crime-courts/2021/12/09/pittsburgh-priest-paul-spisak-arrested-filming-teen-boy-bathroom-east-liberty-target/stories/202112090145