DALLAS (TX)
Dallas Morning News [Dallas TX]

December 18, 2021
By Krista M. Torralva
Accusations that the Dallas priest, who died in 2006, sexually abused boys are credible, the Jesuits USA Central and Southern Province said.
The Jesuits USA Central and Southern Province added the Rev. Patrick Koch — a former Jesuit College Preparatory School president who died in 2006 — to its list of "credibly accused" religious leaders. Koch already had been listed as credibly accused by the Dallas and Corpus Christi dioceses.
The publication comes weeks after Brendan Higgins, a former Dallas-area TV anchor, revealed himself as one of nine former students who are suing the Jesuit order and others over sexual abuse they said they suffered at the hands of priests in the school.
"There's been a big change in leadership in the Southern Province that has come with a new level of respect, cooperation and empathy for the victims. This feels really good," Higgins said Saturday in an email.
In 2019, former student Mike Pedevilla also shed his anonymity and accused Koch. Pedevilla initiated the lawsuit.
There are no victories, Pedevilla said, but the inclusion of Koch's name brings some healing.
"Through grace, repentance and forgiveness, the rebuilding and transformation of this institution can begin anew," he said.
In recent years, U.S. dioceses and religious orders have, in an effort to reconcile with their past, investigated priests in their ranks accused of sexual abuse dating back to 1950. Bishops have said they hope the transparency will restore trust in church leadership and bring healing to victims.
Koch was on the lists released by the Dallas and Corpus Christi dioceses in January 2019. But the Jesuit order left Koch off its list, released in December 2018.
Even this year it looked like the Jesuit order would omit Koch. The head of the province, the Rev. Ronald Mercier, told lawyers in a deposition taken earlier this year for the lawsuit that he did not "believe with moral certainty" that Koch did the things of which he's accused, according to Charla Aldous, one of the lawyers representing Higgins and Pedevilla.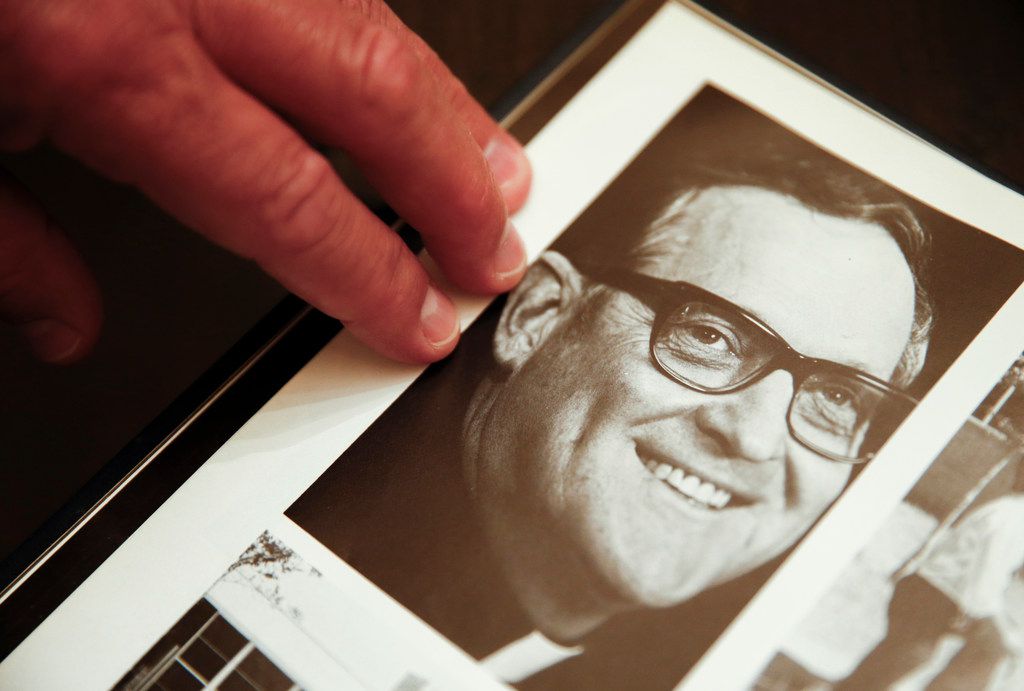 The order did not immediately respond to requests for comment.
The order's omission of Koch's name upset Higgins and Pedevilla and motivated them to pursue litigation. They wanted accountability for the institutions that allowed Koch to remain around boys, Aldous said.
"There cannot be healing from the horror of priest sexual abuse until there is acknowledgment and accountability," she said. "This is an important step for the order to take to acknowledge that Patrick Koch molested young men, including my clients."
Koch graduated from Jesuit Prep in 1944. He became principal in 1972, president in 1979 and director of alumni in 1980. He remained active in the Jesuit community until his death at age 78.
Local lawyer and Jesuit Prep alumnus David Finn helped Koch's family find a lawyer at the Vatican to attempt to clear Koch's name by filing a canon law appeal over his inclusion as a credibly accused priest. The status of the appeal wasn't immediately known, and Koch remains on the Dallas diocese's list.
Krista M. Torralva, Staff writer. Krista Torralva first joined The Dallas Morning News as an intern on the business desk in 2013. She returned to The Morning News in 2021 as a reporter covering primarily Dallas County criminal courts. Krista graduated from the University of Texas at Arlington with a major in journalism and a minor in criminal justice.
https://www.dallasnews.com/news/faith/2021/12/18/the-rev-patrick-koch-former-jesuit-prep-president-added-orders-list-of-credibly-accused/