PITTSBURGH (PA)
KDKA-TV, Ch. 2 [Pittsburgh PA]

January 31, 2022
[Includes brief video with photos of Paul Spisak and the Target store. See also the Spisak profile in the Pennsylvania Grand Jury Report.]
A former priest who was named in the state's grand jury report on clergy sexual abuse and charged with recording a young boy in a Target bathroom has died.
The Diocese of Pittsburgh said they were informed of 77-year-old Paul Spisak's death Monday. The medical examiner said he died Sunday but did not list a cause of death.
Spisak was accused of recording a 13-year-old boy at the Target in East Liberty in December. When police searched his phone, investigators said they found photos of the victim and others using the bathroom.
Spisak was named in Pennsylvania's scathing grand jury report in 2018 investigating church sex abuse. He was also arrested in 2006 after recording someone in the men's bathroom at the South Hills Village mall and flushing the memory card down the toilet, according to the report.
He was removed from the ministry in 2002.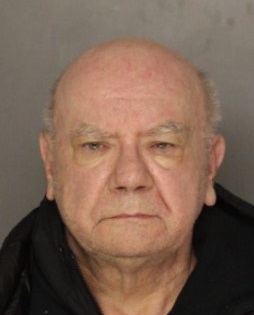 https://pittsburgh.cbslocal.com/2022/01/31/former-priest-grand-jury-report-recording-boy-target-died/