VATICAN CITY (VATICAN CITY)
Newmarket Today [Newmarket, Ontario, Canada]

April 12, 2022
By Brock Weir
Families impacted by Canada's residential school victims need more than just words from the Catholic Church, says Traditional Anishinaabe Grandmother Kim Wheatley.
Pope Francis has issued an apology for abuses by Catholic Church members in the facilities and said he hoped the journey of Reconciliation would continue when he visits Canada this summer.
"That chain [of traditional practices] that passed on knowledge and ways of life and union with the land was broken by a colonization that lacked respect for you, tore many of you from your vital milieu and tried to conform you to another mentality," said the Pope. "In this way, great harm was done to your identity and your culture. Many families were separated and great numbers of children fell victim to these attempts to impose a uniformity based on the notion that progress occurs through ideological colonization, following programs devised in offices rather than the desire to respect the life of peoples.
"Listening to your voices I was able to enter into, and be deeply grieved, by the stories of the suffering, hardship, discrimination and various forms of abuse that some of you have experienced, particularly in the residential schools. It's chilling to think of determined efforts to instill a sense of inferiority, to rob people of their cultural identity, to sever their roots and to consider all the pertinent personal and social efforts that this continues to entail — unresolved traumas that have become intergenerational traumas.
"All this has made me feel two things very strongly — indignation and shame; indignation because it is not right to accept evil and, even worse, to grow accustomed to evil, as if it were an inevitable part of the historical process. No! Without real indignation, without historical memory and without a commitment to learning from past mistakes, problems remain unresolved and keep coming back. We can see this these days in the case of war. The memory of the past must never be sacrificed at the altar of alleged progress.
"I also feel shame. I have said this to you and now I'm repeating it, sorrow and shame, for the role that a number of Catholics, particularly those with educational responsibilities, have had in all these things that wounded you, in the abuses you suffered and in the lack of respect shown for your identify, your culture and even your spiritual values. All these things are contrary to the Gospel of Jesus Christ. For the deplorable conduct of these members of the Catholic Church, I ask for God's forgiveness and I want to say to you with all my heart: I am very sorry. And I join my brothers, the Canadian bishops, in asking your pardon."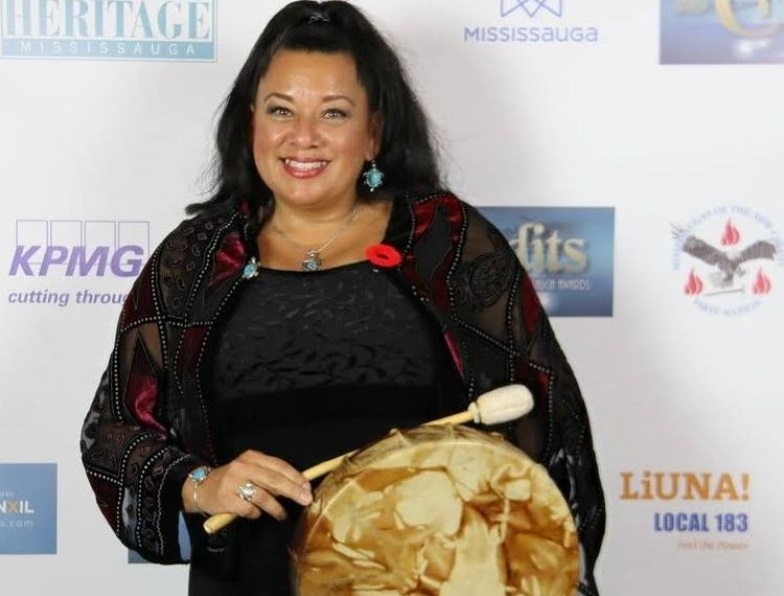 The Pontiff's apology was recognized by leaders across the country, including Lieutenant-Governor of Ontario Elizabeth Dowdeswell who said she followed the delegations of First Nations, Inuit and Metis and was "moved by the delegation's courage and perseverance."
"The Pope's apology, 'I ask for God's forgiveness, and I want to say to you with all my heart, I am very sorry,' is an important and powerful step on the path to reconciliation we must all walk," she said.
Responding to the statement, Prime Minister Justin Trudeau said the day it was made was "about the survivors, their families, and those who never came home."
"This week, First Nations, Inuit, and Métis leaders, Survivors, and youth travelled to the Vatican to continue urging the Catholic Church for an apology, which was an immense display of bravery and determination," said Trudeau in a statement. "This apology would not have happened without the Survivors who told their truths directly to one of the institutions responsible, and recounted and relived their painful memories. For decades, First Nations, Inuit, and Métis have been calling on the Pope to recognize the spiritual, cultural, emotional, physical, and sexual abuse their children endured while attending these residential schools. For decades, they have been waiting for an apology.
"Today's apology is a step forward in acknowledging the truth of our past. We cannot separate the legacy of the residential school system from the institutions that created, maintained, and operated it, including the Government of Canada and the Catholic Church. Today's apology will resurface strong emotions of hurt and trauma for many. The government will continue to support Indigenous communities across the country with the funding and resources they need to continue to search for unmarked burial sites, uncover the truth of what happened at residential schools, and continue on their healing journey."
But for Traditional Anishinaabe Grandmother Kim Wheatley, the words are just the tip of the iceberg on what is needed going forward on this journey.
"Legalized criminal behaviour is not alleviated with an apology," she said. "Our people deserve far more, like the names of the children buried, the release of all records pertaining to them, the complex support needed to support healing in our communities both on and off reserve, and the list goes on!
"It's outrageous that only now is an apology being issued but no meat and potatoes to go with it, and we all know the Catholic Church is the richest organization in the world. They need to do much better and walk their talk with more of an apology.
If you need someone to talk to, please reach out to the National Indian Residential School Crisis Line, which is available 24 hours a day at 1-866-925-4419.
Brock Weir is a federally funded Local Journalism Initiative reporter
https://www.newmarkettoday.ca/local-news/first-nations-children-deserve-more-than-words-says-local-indigenous-storyteller-5254290