DALLAS (TX)
Dallas Morning News [Dallas TX]

May 19, 2022
By Krista M. Torralva
As his mother neared death, Brendan Higgins called a priest he respected to administer last rites. The Rev. Philip Postell did the job with care and compassion, Higgins recalled.
Higgins' recollections of that priest, preparing his mother to meet her God in 2019, were shattered last year when he discovered Postell shuffled priests across parishes amid child sex abuse allegations. Moving priests accused of sexual abuse was a common practice in the Catholic Church.
Postell's involvement in keeping sex abuse claims quiet occurred before he led Jesuit College Preparatory School in Dallas beginning in 1992. Nevertheless, the school removed the priest's name from its athletic stadium after a lawsuit brought by Higgins and eight other men shed light on Postell.
Some victims say this is a step toward healing.
The 15-member school board voted April 19 to remove Postell's name and it was taken down April 25, said Tom Melsheimer, a lawyer who represented the school in the recently settled lawsuit.
But the removal of Postell's name doesn't give Higgins much satisfaction, he said.
"I'm just sad by the whole thing," Higgins said. "I think they had to do it, and I agree with the move."
Shuffling priests accused of sexual abuse put Higgins, a former Dallas TV reporter and anchor, in the pathof a priest, Patrick Koch, who Higginssaid abused him while he attended Jesuit.
The first known accusations against Koch were made in the 1960s in Corpus Christi, years before he was assigned to Jesuit Dallas. In 2018, Koch was placed on lists of credibly accused priests published by the dioceses of Dallas and Corpus Christi. Though he worked with Postell, documents that have been made public don't show Postell was involved in moving Koch.
The Dallas-area men filed the lawsuit against the school, the Jesuit Society headquartered in St. Louis, and the Catholic Diocese of Dallas, alleging they were abused by priests while students in the late 1970s and early 1980s.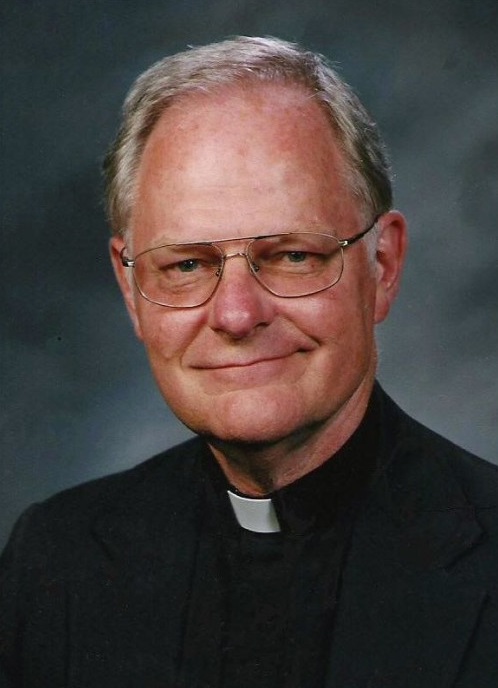 Decades-old records obtained from the province headquarters as a result of the lawsuit showed Postell moved at least one priest, Don Dickerson, after a sixth allegation of sexual misconduct toward boys when Postell served as the order's director overseeing schools.
Other records show Postell was involved in discussions about several other priests accused of sexual abuse over his long career. Before Postell became president of the Dallas Jesuit high school in 1992, he oversaw all priests in the region's schools and knew about their movements.
The Dallas Morning News published a report March 31 detailing Postell's involvement in the practice of relocating priests. The News also published the previously confidential records and a transcript of Postell's deposition taken last year as part of the lawsuit.
In Postell's deposition, he admitted moving Dickerson, who eventually left the priesthood 12 years after the first known report against him. Postell also recommended Dickerson for advancement in the priesthood, which he called "a tremendous oversight."
"I regret it, I'm embarrassed, I am ashamed, I apologize for the harm that it has done," Postell said toward the end of his deposition.
Higgins said he felt chills reading Postell's deposition. He immediately thought about his mother's final moments and was shocked the priest he'd called upon was involved in cover-ups.
Postell was the school's president until 2011 and remained a prominent figure in the community. The school's athletic stadium was named for him in 2013 during a dedication ceremony in which several people spoke highly of Postell. A video from the event has since been removed from the school's YouTube account.
Postell declined to comment through officials with the Jesuit order. In January, the order's leaders moved Postell from Dallas to a Jesuit retirement community in St. Louis.
School leaders learned of Postell's "actions and inactions" in response to abuse allegations during the course of the lawsuit, Melsheimer said.
"Given that these actions took place prior to his association with the school, we just thought it was inconsistent to have a permanent honor like the naming of a stadium after someone, even though he had also done some very good things as well," Melsheimer said.
Removing Postell's name was not a condition of the lawsuit settlement, which was announced March 30. The stadium is now called Ranger Stadium, for the school's mascot, Melsheimer said.
Mike Pedevilla, the first former student to file alawsuit, discovered earlier this month that Postell's name had been removed.Hewas on the campus for a special graduation ceremony for two men, including Higgins, who dropped out of the school in the 1980s after they'd been abused. Pedevilla walked around the campus after the ceremony and found the wall where Postell's name once was.
Pedevilla was astonished and relieved to find the wall, now mostly plain and empty exceptfor a smaller dedication to a former athletic director. He took out his phone and snapped a few photos.
Each step the school takes toward reconciliation fosters healing for those who were hurt, Pedevilla said.
"With the healing dawns a new day at Jesuit Dallas," he said. "I believe our finest days are yet ahead."
Krista M. Torralva, Staff writer. Krista Torralva first joined The Dallas Morning News as an intern on the business desk in 2013. She returned to The Morning News in 2021 as a reporter covering primarily Dallas County criminal courts. Krista graduated from the University of Texas at Arlington with a major in journalism and a minor in criminal justice.
[Other photograph captions:]
A blank space now appears where the words "Postell Stadium" used to be at the entrance to the athletic stadium at Jesuit College Preparatory School Dallas. A glass panel including the Rev. Philip Postell's name also was removed from above the wall.(Liesbeth Powers / Special Contributor)
The Postell Stadium sign was still displayed at Jesuit College Preparatory School on March 29, 2022, before its removal almost a month later.(Brandon Wade / Special Contributor)
Mike Pedevilla, the first former student to file a lawsuit, looks at the space where the words "Postell Stadium" used to be at Jesuit College Preparatory School Dallas.(Liesbeth Powers / Special Contributor)
https://www.dallasnews.com/news/investigations/2022/05/19/jesuit-prep-strikes-priests-name-from-stadium-after-he-kept-sex-abuse-claims-quiet/