PROVIDENCE (RI)
WJAR-TV, NBC-10 [Providence RI]

June 6, 2022
By Katie Davis
[Includes video.]
A review of hundreds of thousands of pages of records in the Roman Catholic Diocese of Providence files has resulted in a criminal case against a priest, marking the fourth time in the past two years a member of the clergy has been charged as a result of the ongoing investigation.
A grand jury indicted 66-year-old Kevin Fisette of Dayville, Connecticut, with one count of first-degree sexual assault. He faces arraignment Wednesday.
The case goes back to Burrillville in 1981 and 1982, when Fisette is accused of sexually assaulting a boy. At the time, Fisette was working as chaplain at Rhode Island Hospital. He was also deacon at Our Lady of Victory in Hopkinton.
"We're going to continue to bring those cases where we believe we can prove them," Rhode Island Attorney General Peter Neronha said of the ongoing review, which his office is pursuing in partnership with Rhode Island State Police.
Fisette was removed from ministry by the Diocese of Providence in 2009. He last served at St. Leo the Great Parish in Pawtucket.
Ten years later, his name was posted to the diocese's list of what it calls credibly abused clergy. While diocesan officials said Fisette is longer working in local parishes and has been removed from service, he is still a Catholic priest.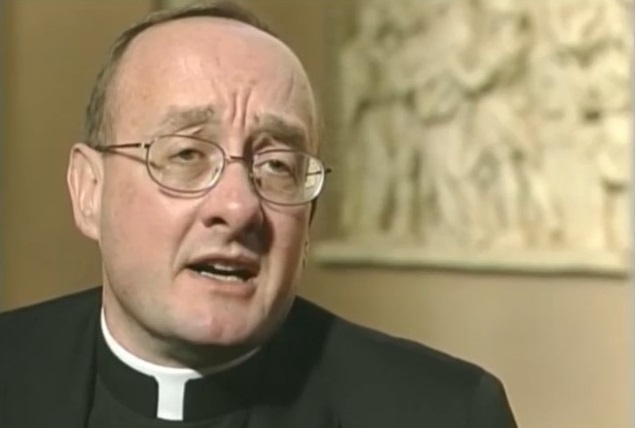 The diocese released a statement, reiterating that Fisette was removed from active ministry in 2009. Church officials also provided NBC 10 News with a document from that year showing the attorney general at the time, Patrick Lynch, dismissed charges against Fisette. It's not clear if the alleged victim in that case is the same person in the current case. Neronha declined to comment on the specifics.
https://turnto10.com/news/local/former-catholic-priest-indicted-for-sexual-assault-in-rhode-island