(FIJI)
Stuff [Wellington, New Zealand]

July 17, 2022
By Steve Kilgallon
The Marist Brothers and Fathers have educated prime ministers, judges, cardinals and All Blacks at their prestigious Catholic high schools. But their record of sexual abuse is horrific. Worse still was their handling of the abuse when it was exposed. In this series, The Secret History, Steve Kilgallon investigates the power, abuse and cover-ups at the heart of two highly-influential and wealthy religious groups.
This is Part 7. The remaining chapters will be published in the coming weeks.
Warning: This story may be upsetting to some.
When Bertrand Hodgkins first arrived in Fiji in March 1934 aboard the SS Monterey, he was a 21-year-old so callow he turned up without a passport and had to rely on a fellow Marist Brother to negotiate his safe landing.
While he spent 1945 to 1960 back in New Zealand, he re-established himself on his return to Fiji. He loved diving, fishing, surfing, and eschewed a car, preferring to walk everywhere. He was a prominent football coach, coaching both Suva and Fiji, was appointed a life member of the Suva Soccer Association, and was a St John's volunteer, rising to the rank of deputy commissioner.
By 1963, he was also the founding Master of Discipline at Marist Brothers primary school in Suva Street. Hodgkins taught everything, including Hindi, Fijian and Chinese, helped plant trees and pour concrete on the school site. Most particularly, though, he was considered to have a special affinity with small children.
"Many small boys appreciated a hand to hold when parents were late for coming to pick them up," the Marists' own history of their time in Fiji records. "Bertrand was always there to befriend them."
In particular, it records how he'd learned from another brother how to perform sleight-of-hand tricks with cards, coins, or sweets. "The youngest children loved meeting him and seeing his tricks."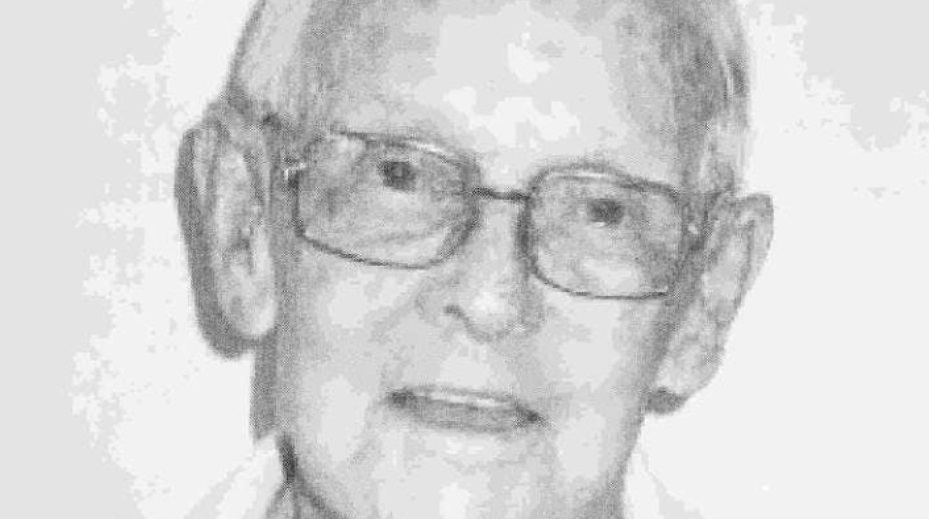 The five Fremlin brothers enrolled at Marist Brothers Suva St in the 1970s. Felix Fremlin, now 54 years old, says Bertrand Hodgkins would abuse him from his first year in primary school, sometimes in the classroom, but also when he visited the sick bay, where Hodgkins acted as first-aider.
Another New Zealand Marist Brother, Terence Payne, also abused him when he played in the schoolyard with friends after hours, "attracting my attention by holding up fruits or chocolates … as a kid who rarely saw such delicacies I would rush to his room".
Later, as an altar boy, Felix was abused by two priests, but by now thought it was normal; later still, he would sometimes be picked up in a van by priests drinking booze who would molest him.
Part of the Marist rotation often involved spells in the islands, and priests and brothers with allegations against them in New Zealand would spend time offshore but little is known of their behaviour overseas.
Tom Doyle, an American expert on Catholic sexual abuse, says "religious orders have been great at making a perpetrator disappear [offshore] so they can go off and continue to do what they've done".
The worldwide trend has been for westernised countries to report abuse earlier, while more strongly religious societies which retain the traditional respect for clerics have been slower to move – but Doyle says that's beginning to change.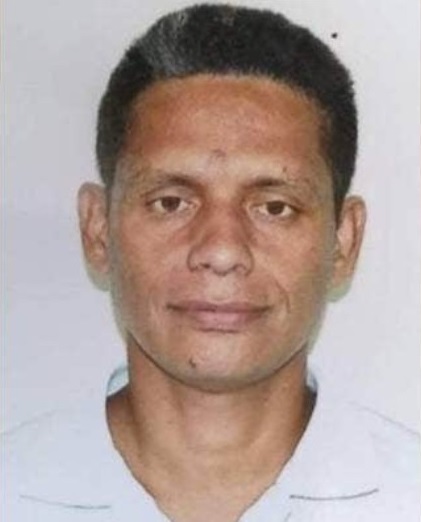 Felix Fremlin may be the first Fijian to step forward. He found reporting his abuse a harrowing experience, with few willing to listen.
Triggered into action when he saw an American TV show about abused high school students, in 2016, Felix met with Marist Father John Crispin (who has served in Fij for 64 years) and Marist Brother Fergus Garrett (author of the very book which praised Hodgkins). The meeting was held at the same presbytery where some of his abuse had occurred.
Felix relayed the same story he's told Stuff. An interview transcript notes: "Felix was instructed to tell only what he could personally witness to, with names, dates and places as far as possible, not hearsay evidence that he had heard from others".
Felix says he was told the Marists didn't refer complaints to police, preferring to keep them in house. He believes the church authorities in Fiji also weren't informed. The New Zealand Marists also do not appear to have known.
Felix says Crispin was friendly, but mainly wanted to know if the offenders were alive and remained in Fiji. "I realised later it was so they can move them away, so the less people know about it the better. I wish I had recorded the conversations on the quiet."
Both Payne and Hodgkins were already dead, and no action appears to have been taken.
But Felix Fremlin says he did tell the archbishop of Fiji, Peter Loy Chong, about it when they bumped into each other in a hardware store. He says Loy Chong never followed up – until he was contacted by the media. "He apologised, and apologised and apologised, but then he wanted me to prove it. I said 'that is stupid, I can't go back to the past and show you what happened'. He also said I was the only one, but I know there were others."
He says Loy Chong admitted contacting him only because of the media interest. He says the archbishop offered counselling from someone attached to the church who would report back to him. "I said 'that defeats the purpose'… I found it amusing as he wanted me to be counselled by the same institution that was responsible for the abuse that happened to me."
Loy Chong says Felix had declined to name the Brothers who had abused him, and also declined to contact police. He said he would "proceed with Felix's case when he gives us information required … I want to help him, but he has to provide me with information."
Fergus Garrett didn't respond to a request for comment.
Felix told his story anonymously to TVNZ reporter Barbara Dreaver in 2020, but now wants his real name used: "I am open with it now. I am not worried about it now. I have kept it hidden for so long."
After Dreaver's report aired, Loy Chong told media he'd received no reports of sexual abuse since taking office in 2013. Any would be dealt with severely, he said: "Sexual abusers have failed the Sixth Commandment – you must not commit adultery."
Felix says a friend edited a local paper and was willing to print his story until becoming worried about the potential of legal action by the church.
Felix knew there were others. Some had spoken to him. Another survivor of Hodgkins' abuse reported to the New Zealand advocacy group, the Network of Survivors, that Hodgkins would fondle him and other pupils, but none would speak up then because of the brothers' propensity for caning students. The survivor didn't want to make a formal complaint.
There was also Felix's brother John.
John, now 52, has, until now, never felt able to tell anyone. This is the first time he has detailed what happened to him. "It has affected me so badly, very badly," he says. "It has built up an anger inside me all the time. I have been living with this anger all my life. Even today, little things make me angry so quickly."
John Fremlin was also taught at Suva St. He recalls a brief spell when the family lived on the school compound when his parents had marital difficulties. "The brothers would offer us to come and sleep with them. They would manipulate us, give us stuff, ask us to sleep with them." He was 11 years old. John named the principal offender as Terence Payne, who died in 2003.
He says the abuse continued after they moved out. If he made a mistake with his schoolwork, Payne would ask him to remain behind while he corrected the work and would fondle his anus until Payne ejaculated in his trousers. "He used to do it with other boys. But we did not talk about it." Payne, he says, was a charming manipulator. John says he has become a born-again Christian and forgiven his abusers.
Others contacted Felix Fremlin after his story was published in 2020. He has a regular coffee group with a small handful of other survivors. "As people are slowly becoming aware of it, the numbers are slowly going to increase."
But he knows it will take time for many to come forward because of the way Fiji, like other countries, has held on to the traditional relationship between laity and priests. His own father refused to believe him, striking him with a belt when he tried to tell him of the abuse.
"In Fiji, if you are a man of the cloth, you are a messenger of God," he says. "The priests and brothers are almost looked upon as Gods themselves. They were highly respected, which is why they were able to get away with everything.
"Even now, people don't want me to talk about the church and what they did, even my own family."
One impact of being the first to speak out is the lack of a support network. Felix Fremlin says nobody explains to survivors the impact on their ability to form stable relationships, to parent, to hold down jobs. He had to seek out other survivors online.
When they first spoke to Stuff, the Fremlin brothers had no idea of how to formally complain to the Marists in New Zealand. Enter Murray Heasley, spokesman and activist for the Network, who lodged a complaint with New Zealand's National Office of Professional Standards (NOPS), the Catholic abuse clearing-house.
NOPS director Virginia Noonan asked the Fremlin brothers if they could supply any reports of the Fijian investigations. Heasley pointed out that the onus was not on the brothers to prove their case or do the church's investigative work.
"I would have thought that January 2022 was the perfect time to … respond differently and prove you have listened and learned."
In a letter to the brothers, Noonan admitted the Suva archdiocese had failed to respond to their queries.
Instead, the Marists agreed to a payment of $15,000 to each Fremlin brother. In a letter to Heasley, the Marist Brothers admitted they were worried any settlement could generate "unrealistic expectations of ex-gratia [payments] for the wider church in Fiji."
Marist Brothers district leader John Hazelman sent letters of apology and held a Zoom meeting with the brothers, also attended by Fergus Garrett, the Brother who heard their complaint in 2016 but did nothing.
The money isn't why the Fremlin brothers spoke up. Felix says he will disperse some of his share among other survivors. They hope more will follow their lead. "I want people to know that what happened there [in New Zealand]," Felix says, "also happened here."
Closer to home
When the Royal Commission into Abuse in Care began asking survivors to share their stories at Commission hearings, they were especially anxious to hear from Frances Tagaloa.
Tagaloa was one of only two Pasifika survivors willing to speak publicly. "I know it's difficult, but it is a big issue and I can't believe only two have come forward," she says.
In part, cultural reasons may underlie that reluctance – she talks of overcoming the Samoan "cultural taboo" of telling her father of her abuse.
But another reason may be the predilections of abusive priests. The majority of survivors spoken to by Stuff were Pākehā men who suffered abuse from the ages of 10 to 15 – which tallies with anecdotal and church records of pre-teen boys being the preferred victims of church abuse.
Francis 'Brother Bede' Fitton was different. In his 31 years at Marist Brothers intermediate school, on the steeply-sloping Vermont Street in inner-city Ponsonby, he was a serial groomer and abuser of young Māori and Pacific girls who lived in the then-working-class neighbourhood. At least four girls, spanning 18 of those years, were targeted.
The British-born Fitton came from the wealthy neighbouring suburb of Herne Bay, but lived in a presbytery adjoining the school, where he taught science from a classroom with puppets, toys and tanks of exotic fish. On the same site was Sacred Heart primary. Both schools are long closed, and the buildings now house a theology college.
From the age of five to seven, Frances Tagaloa – who attended Sacred Heart – visited Fitton in his classroom after school, brought along by an older neighbouring girl she now believes was abused by Fitton and groomed to find a replacement victim.
Frances came from a deeply-religious family, so she trusted Fitton. He would molest her and tell her to remove her clothes. She stopped visiting him when a female teacher took an interest in her.
"Not until I was about 17 did I begin getting flashbacks," she says. "I had an inkling that something had happened, but my memory was just blank. I would only remember little bits – the feelings, the fear and the awkwardness, and 'freezing'. I didn't like what was going on, I had a deep fear, and I didn't really understand it."
After Frances came Sarah Jones*. Whenever Jones returns to Auckland from her home in the US, she's amazed at how much Ponsonby has changed. But she struggles taking her children down Vermont St to show them where she once lived.
"I have a very hard time going home," she says. "I feel like my childhood was stolen from me."
In Sarah's day, Ponsonby was poor and tough. There was a gang pad a few doors away. She was the youngest of seven, raised by a single mother who would go drinking and disappear for days at a time. The family weren't Catholic, but Fitton was a well-known local who took daily walks past their house. Her brothers knew him because they would play on the school field.
Fitton took an interest in Sarah, and by the age of four, was collecting her after school, taking her to his classroom until dinner time, when one of her brothers would be sent to collect her.
She remembers bus trips to the Domain to fly kites, giant Easter eggs, expensive Christmas presents, and the jealousy of her siblings. "My mother would always say 'you are so lucky' because he is so kind to you."
But Fitton was soon molesting her. "Looking back it was grooming, but at the time it was normal. He used to tell me I couldn't tell anyone, because God would punish me.
"I remember being very young and thinking 'gosh, I am a bad person, because he has done all these amazing things and taken me places, and bought me things and all I have to do is go to his classroom and let him do those things, and it will be fine'. As I got older, it didn't feel fine."
The abuse lasted six years. As she got older, she would avoid going, but Fitton would visit her mother, "and so I would have to go and see him and the abuse would begin again".
She recalls Fitton becoming bolder, and taking her to his house. She can remember his bedroom down to the detail of his neatly-tucked brown woollen blankets.
At the age of 10, the family moved west, to New Lynn. She never saw Fitton again, despite his best efforts and her mother's cajoling. "I swore to myself I would do whatever I had to not to go back there."
When her elder brother died when Sarah was 21, she sat with her siblings as they reminisced and Fitton was remembered warmly. Sarah then disclosed her abuse to her sister. "From that day, nobody has ever brought it up. And he was really part of our family history previously: any talk about good times living in Vermont St, he was always no 1 on the list."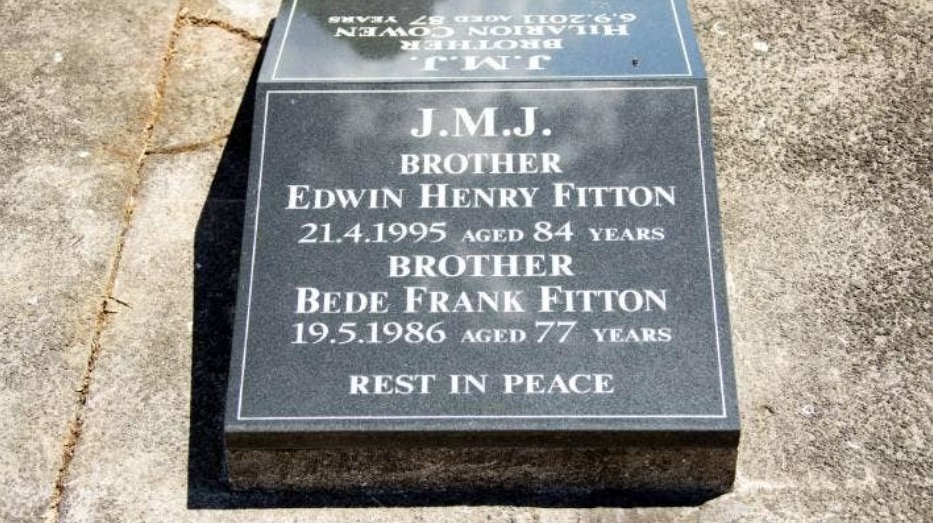 Jones moved overseas, and now lives in the US with her husband and two children. Falling pregnant with her second child, a daughter, prompted the memories to flood back and for her to contact the Marists.
On a trip home in 2008, she met the then-delegate, Richard Dunleavy.
"It felt like an ambush. When we turned up, he was dressed in his black robes – and I am taken right back and thinking he is dressed like Brother Bede. There was a panel of people, and I wasn't prepared. They began asking questions like was there penetration? Did you ever see his penis? I thought I was going for a conversation … if I had known, I would have taken notes, and read from them."
For the first time, she learned she was not the only complainant. It shocked her.
"When I was nine, I remember thinking that if he is doing this to you, at least he is not doing it to anyone else." Sarah was eventually given $10,000, but rejected counselling when she was told the Marist Brothers would determine how much she needed.
Frances Tagaloa had complained six years earlier, triggered by learning of plans for a memorial to Fitton. She was given $6,000, which she donated to her church – "I thought 'what a waste of time'. It felt very much like I was paid off". She wasn't told that Fitton had already died, in 1986, or of her right to complain to police.
Frances and Sarah shared their experiences after being connected, not through the Marists, who would not pass on survivor contact details, but through the support group, the Network of Survivors. After her Royal Commission hearing, Frances was contacted by another woman who was abused by Fitton, but never told anyone: "That tore my heart out." The Marists have five complaints on record.
How was Fitton able, over so many years, to spend time alone with small girls without anyone questioning it? Frances has been contacted by a former student who says he saw her with Fitton, asking for her forgiveness for not speaking up.
Jones recalls a housekeeper who "looked down on me like I was doing something wrong", and a younger brother – records suggest Fitton was in a community of five Marists – who she thought may have been their leader, telling her she shouldn't visit Fitton. She assumed it was prejudice because she was Māori. "Now I think it's because he knew. He never said it when Brother Bede was around."
Brother Colin Divane, who headed the Vermont St community for some of Fitton's time, said they "ran a pretty vigorous school, full of sport and activities, so it was the last thing on my mind at the time". He said he had "no concerns" about Fitton, never saw him in any suspicious situations, and learning of his abuse years later was "quite a shock".
Frances Tagaloa says: "Someone has to have known – at least a priest he is confessing to, if not his superiors, or other teachers who saw him in a room with a little girl."
https://www.stuff.co.nz/national/crime/129251184/the-islands-didnt-escape-the-churchs-legacy-of-sexual-abuse