PROVIDENCE (RI)
GoLocalProv [Providence RI]

August 4, 2022
On Monday, GoLocalProv.com first reported that priest Eric Silva — who was removed from two Rhode Island Catholic churches in February of 2022 for improper behavior — is back at another Rhode Island Catholic church offering mass.
Now, a top lawyer for clergy sexual abuse victims worldwide for decades, Mitchell Garabedian, says Bishop Thomas Tobin needs to have an investigation conducted into Silva's actions before permanent any reassignment.
Parents in Rhode Island had alleged that Silva was asking inappropriate questions to children about their sexual orientation and sexual activity.
On Wednesday, Garabedian — who was portrayed by Stanley Tucci in the movie "Spotlight" — released the following statement:
"Before re-assigning Fr. Eric Silva, Bishop Thomas Tobin should request a police investigation to determine if any crimes were committed by Fr. Silva against children.
The investigation by the police would then objectively obtain facts and the truth. The truth which Thomas Tobin obviously wants to hide through a cloak of secrecy.
The premature re-assignment by Bishop Tobin is just another example of how the Catholic Church continues to place the welfare of the Catholic Church above the safety of children.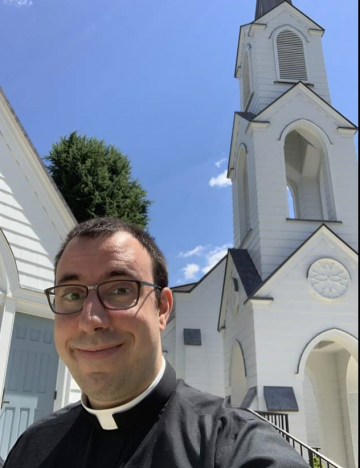 Based on my decades of experience, the sexually based conversations with children by Fr. Silva are a red flag moment if there ever was on."
Latest in Controversy
Silva asked male children if they were gay and accused them of lying if they said no.
And, Silva asked females were asked if they were sexually active and, according to the report, similarly accused of lying if they answered in the negative. He made the comments when he was offering confession.
Silva made the comments to children while he was a visiting priest at Immaculate Conception Catholic Regional School in Cranston. But, there were also complaints at St. Luke's too.
During the controversy, Reverend Edward J. Wilson Jr., of Immaculate Conception Parish in Cranston, announced that Silva was barred from offering mass or returning to the school due to his behavior.
https://www.golocalprov.com/news/tobin-should-have-police-investigate-reassigned-priest-says-top-lawyer-for