WELLINGTON (NEW ZEALAND)
Stuff [Wellington, New Zealand]

September 4, 2022
By Steve Kilgallon
The Marist Brothers and Fathers have educated prime ministers, judges, cardinals and All Blacks at their Catholic high schools. But their record of sexual abuse is horrific.
A teacher credited with helping nurture the musical talents of Neil Finn, Mike Chunn and Th' Dudes has been accused of being a serial paedophile, who would abuse teenage boys during tramping trips in the Tararua Ranges.
Ray Gannaway, a Catholic Marist Brother who was known as 'Brother Ivan' during his teaching career in Auckland and Wellington was celebrated as a great musician and educator when he died in 2018.
He was an early influence on Split Enz and Th'Dudes during his time at Auckland's Sacred Heart College in the late 1960s and 70s.
He then moved to Wellington, where between 1972 and 1975 he led tramping trips for his third and fourth form students at another Marist Brothers-owned school, St Bernard's College.
Among those invited along to help was a civilian with no formal links to the school, Thomas Joseph Hale, who was jailed in 2018 for five years for historic sexual offending.
Two survivors of Gannaway's abuse told Stuff that he would lie down next to pupils as they camped overnight in tramping huts, and would repeatedly molest them.
The pair say they know of at least four other survivors of Gannaway's abuse, and characterised the abuse of at least two of those four men as extremely serious.
"Ivan's MO was to have his favourite students sleep next to him, and you would then spend the whole night literally fighting him off, him trying to get into your sleeping bag, or rubbing himself up against you, all done while feigning sleep," said Bevan (not his real name). "You'd be going 'what the f…?' He was very physical, very insistent.
"I remember closing my sleeping bag, rolling over, and holding on tight. It was bewildering. I fought him off and considered I had handled it … but the memories are very vivid and very visceral."
He also recalled Gannaway exposing himself to a group of boys and making inappropriate comments.
Another former student, Alan (not his real name) said Gannaway's name was sometimes mentioned among groups of boys when abuse was being discussed. "We all knew of people that things were happening to, we never talked about it directly."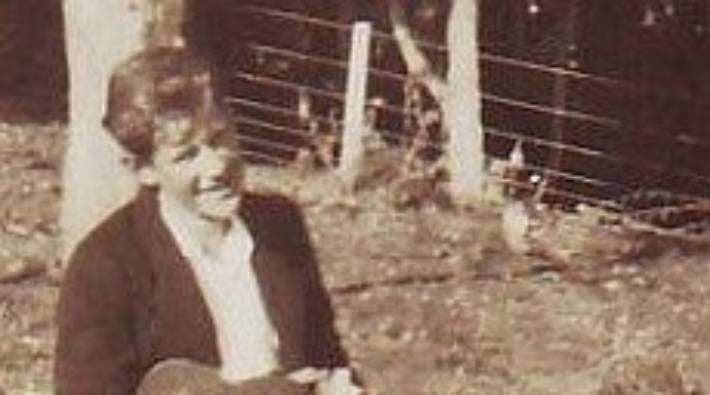 Alan said: "I was a kid with low self-esteem, and [the abuse] was just another thing that happened to me that didn't need to happen. It's very clear in my mind, and I remember walking down the tramping track the next day being totally bemused. 'What the f… was all that about?' I am seeing it now.
"He would have worked out I was a needy kid."
Alan says: "I thought [at the time] it was just the odd indiscretion, but it seems like he was an active predator."
Alan says in his late teens he visited Gannaway at home in Auckland, and had to fend off another molestation attempt by him.
Bevan said he wanted some accountability for Gannaway's actions and a true picture of his behaviour. "I heard Dave Dobbyn on the radio a few years ago praising him, and I thought 'what!'"
Bevan and Alan both say they don't feel they have suffered extensive harm from the abuse, but know of others who have. Bevan says one broke down in tears when he detailed to him what Gannaway had done to him.
Gannaway also taught for two decades in Mombasa, Kenya, where he was known as 'Walimu Bwana Evans' (Ivan the Teacher), before returning to Northland before his death.
Among the pupils Gannaway taught during his Sacred Heart stint were Crowded House and Split Enz' Neil Finn, brothers Mike and Geoff Chunn, who formed Citizen Band and appeared in Split Enz, and Th' Dudes trio of Peter Urlich, Ian Morris and Dave Dobbyn (Dobbyn's brother, Kevin, remains a Marist Brother).
An early Th' Dudes line-up – from left, Ian Morris, Bruce Hambling, Peter Urlich, Lez White and Dave Dobbyn. Morris, Urlich and Dobbyn were all taught by Ivan Gannaway.
In a 2011 interview, the late Ian Morris, guitarist in Th'Dudes, recalled how he and Dobbyn "lived off the days when Mr Gannaway, the music master, brought his electric organ to class and played The Peddlars' Girlie with wah wah and everything".
In a 2014 New Zealand Herald interview, Mike Chunn said: "We had Brother Ivan who was inspirational. He created a universe for us."
Chris Bourke's history of Split Enz, Something So Strong, interviewed Gannaway, and reported: "Crucial in their motivation was the broad-mindedness of the music master, Brother Ivan Gannaway. 'Sacred Heart in the 60s was abuzz with creative and performing talent,' says Gannaway, 'more because of a whim of nature which saw exceptional people emerge at the same time, rather than the facilities.' It was Gannaway's championing of Dylan and the Beatles, and encouragement of live performances which had a lasting impact on his pupils … He gave his blessing for Chunn's group to organise class concerts." It was at one of those concerts Tim Finn first sang live.
The pop music history website Audio Culture took a similar view of his importance, calling Gannaway a "crucial factor", championing life performances and encouraging bands to practice in the music room during lunch periods, recalling the time he conducted the entire school singing Strawberry Fields Forever at assembly.
Told of Gannaway's alleged offending, Urlich said: "My only comment would be that he never troubled me and anyone else I knew."
Both of Gannaway's survivors said they recalled Hale, whom they knew as an abuser, being invited along on the tramping trips, ostensibly as a driver.
In 2016, Hale admitted to multiple charges of sexual abuse of children between 1972 and 1993 and reportedly told his lawyer: "I've done some bad things in my life." He was sentenced to five years, three months jail and ordered to pay $10,000 reparations. In 2009, he had also been sentenced to six months' jail for supplying objectionable images.
Gannaway was often accompanied on the hikes by Marist Brother Bernie Fitzgibbon, who has long since left the order. There is no suggestion Fitzgibbon was an offender.
In a 2021 conversation with Network of Survivors of Faith-Based Institutions and their Supporters spokesman Murray Heasley, which Heasley recorded, Fitzgibbon asks if Gannaway was an abuser, explaining he had heard only in the last few years from a now-deceased close relative of allegations against him.
Heasley said exposing offenders like Gannaway, even after death, was important.
"It is absolutely essential that predators like Gannaway be exposed for the repulsive abusers they truly were in life, rather than the saintly creatures they were painted as in the ghastly panegyrics written by their apologists," he said.
"Many victims thought they were the only ones and by outing these abusers, survivors are able to make sense of what happened to them and why.
"One shudders to think of the actual numbers abused both here and abroad, given only a tiny fraction have ever been exposed, and most Marist Brothers went to their graves unpunished and unrepentant."
Marist Brothers delegate Peter Horide did not answer questions about whether they had previous complaints on file about Gannaway, or if these were the first complainants, what further investigations they would conduct. Instead, he supplied a statement confirming Gannaway was at St Bernard's from 1972 to 1975, before leaving the order.
Horide said the Brothers "actively support and encourage" complainants to contact police, or the church's National Office of Professional Standards (NOPS) or to talk to the ongoing Royal Commission of Inquiry into Abuse in Care.
"[We] acknowledge the vital role that the media plays in shining a light on all cases of abuse, and welcome an honest appraisal of the past," Horide said.
"The Brothers are deeply aware of the pain and suffering that has been caused by the abuses that happened under their watch, and are motivated to do better by the courage of those who are coming forward and sharing their stories of historic abuse."
https://www.stuff.co.nz/national/crime/129737846/teacher-ray-gannaway-who-inspired-thdudes-split-enz-accused-of-child-sex-abuse