SACRAMENTO (CA)
Press Democrat [Santa Rosa CA]

December 16, 2022
By Mary Callahan
Editor's note: This story involves the issue of child sexual abuse and could be triggering. This is the first in a two-part series. Read the second part here.
The glow of the campfire lit the priest's face as he turned to a 12-year-old boy named Michael and smiled, opening his hand to offer candy as a prize for the trivia contest the young camper had just won.
But a greater reward lay ahead, or so the boy initially thought — so awed was he by the fact that the priest was showing interest in him.
Father Gary Timmons was a parish priest and founder of the Catholic children's camp in Mendocino County — a man "regarded as next to God," the boy, now a man, said last week.
So when he invited the Sonoma boy to his tent for a massage as part of his winnings, the adolescent thought it a kind and comforting offer. He'd lost his father to cancer a year earlier and was still reeling.
The entire evening has played over and over in Mike Tarvid's mind for nearly half a century — from Timmons' smile in the firelight and the glint of the flames on his glasses to "how scared I was and hoping it would end soon" once they got to the tent, Tarvid said.
It was a secret the now-60-year-old harbored for 47 years, telling no one. He sought silent solace first in an overabundance of food, then ultramarathon racing, then drugs and alcohol.
He shunned physical touch and avoided intimacy. It had been made "dirty" to him.
"It just wrecked me as a human being, basically," Tarvid told The Press Democrat.
But two years ago, now clean and sober and firmly established in business, he decided he'd stayed silent long enough. He called an attorney and told his story for the first time.
Now he's suing the diocese, the camp and other, yet-to-be identified church entities, joining several thousand other survivors around California seeking damages from Roman Catholic institutions for childhood sexual abuse perpetrated by priests and others at church parishes, schools, camps and other venues.
For most, it's the last chance they'll get to pursue the justice they feel is due them — an opportunity that lasts only two more weeks.
The window for filing such cases closes on New Year's Eve.
Imperfect reckoning
The current wave of lawsuits is part of an ongoing, if imperfect, reckoning over hundreds of thousands of incidents around the globe — several million, by some estimates — believed to have involved child sex abuse by representatives of the Catholic Church over the past seven decades or so.
The most recent round was made possible by 2019 state legislation that opened a three-year window for survivors 40 and older to file personal injury cases for past child sex abuse beyond the normal statue of limitations.
The same law raised the age cap for adults filing childhood cases from 26 to 40, though plans by the Santa Rosa Diocese to file for bankruptcy protection means adults of all ages must file claims against the diocese by Dec. 31 if they ever hope to do so.
Advocates credit lawmakers for having the courage to support the legislation, which California bishops unsuccessfully asked the U.S. Supreme Court to overturn.
"This is a historic opportunity for survivors," said Sacramento attorney Joseph George Jr. "Lawmakers recognize the power of the shame and the self-blame and survivors' acts of courage to come forward and break the silence."
"It was a decision not to hide anymore, to let everybody know and to expose it, and partly to make me feel better."

Mike Tarvid
The cases are being funneled through three regional superior courts: Los Angeles, San Diego and Alameda County, where Superior Court Judge Evelio Grillo is coordinating all Northern California cases.
The first trial, involving an Oakland Diocese case, is to begin April 21, but hundreds of cases are still being processed and added to the case list.
Among them are more than 130 new lawsuits against the Santa Rosa Roman Catholic Diocese, which already was grappling with a burgeoning clergy abuse problem when the national crisis gained exposure in 2002, in large part through revelations about extensive abuse and concealment in the Boston Archdiocese.
The Santa Rosa Diocese has shelled out more than $33 million in civil settlements since the 1990s, some of it covered by insurance, according to Bishop Robert F. Vasa.
The Santa Rosa Diocese includes 42 parishes from Petaluma to the Oregon border.
It was consumed early on with the clergy abuse scandal that erupted around the nation in the 1990s and early 2000s, in part through disclosures about Timmons, the subject of two high-profile civil suits involving eight boys in 1994. He was arrested a year later on 17 counts of child molestation after three more victims came forward.
He was eventually defrocked and imprisoned.
New plaintiffs
Other cases soon followed, involving Timmons and others with multiple accusers.
New plaintiffs include former altar boys, Catholic school students, residents at Sonoma Valley's Hanna Boys Center, children who were assaulted while in priest's private rooms at rectories, on camping trips and other outings.
One man said he was assaulted in 1977 at age 7 by the late-Rev. James F. Corley, pastor at Our Lady of Guadalupe Church in Windsor, when he went with a friend to the priest's Windsor home for Catechism Class.
It's the first time Corley's name has come up in court filings or public disclosures related to clergy abuse.
The plaintiff says in his lawsuit that he was in the bathroom on the very first night of class when Corley came in, pulled down the boys underwear, groped him and sexually assaulted him, then later told him, "God love you" and directed him to stay silent.
It was the first of two assaults, the plaintiff said.
Another case has come in claiming the Rev. James E. Pulskamp, currently serving as pastor at Star of the Valley Catholic Church in Oakmont, had abused a minor while director of the Hanna Boys Center in Sonoma Valley.
Vasa said he and the diocesan review board considered the case against Pulskamp, who also served as vicar general and longtime chancellor under several bishops in the Santa Rosa Diocese, and determined it lacked credibility, particularly for a man of with "an impeccable record of 50 years of priesthood."
But alleged perpetrators identified so far mostly are familiar names, including well-known predators like Timmons, whose many abuses at Camp St. Michael near Leggett landed him in state prison for four years of eight-year prison term. Timmons, 82, is a registered sex offender now living in Sacramento.
He is the alleged perpetrator in at least 30 new cases from a single law firm, one of the largest, Jeff Anderson & Associates.
One of the plaintiffs said he was assaulted by Timmons as an 8-year-old in the mid-1970s while at Camp St. Michael, where the priest came into his tent and zipped together their sleeping bags one night.
When he came home and informed his mother, she told him he "was stretching the truth" about a man who should be revered and trusted, said the accuser, who spoke on condition his name not be published.
He said Timmons even stopped by the house a day or two after camp to chat with the boy's mother and siblings, in what he assumed was an effort to find out if he had told.
Now 57, he said he got an unexpected call from the law firm last year, tipped that he might be survivor, and "started crying like a baby," he said.
Besides overseeing Camp St. Michael near Leggett, where many campers became targets for his abuse, Timmons served at St. Eugene's Cathedral, founded St. Elizabeth Ann Seton in Rohnert Park and was eventually removed from ministry while at St. Bernard's in Eureka.
Old names, new cases
Other familiar names in the most recent round of lawsuits include the Rev. John Crews, who ran the Hanna Boys Center for nearly 30 years before he was removed in the wake of an allegation from before his time there.
There's at least one new case against Xavier Ochoa, a Sonoma priest who fled to Mexico after admitting to then-Bishop Daniel Walsh and other church officials he had abused children. A federal arrest warrant was later issued for 10 alleged felony child abuse counts, though it was never served. Ochoa died in Mexico.
Also facing new allegations is the late Austin Peter Keegan, whose extensive history of alleged abuse was centered mostly in the San Francisco Diocese but included his five-year stint in Santa Rosa. Church records examined by the San Francisco District Attorney's Office when he was indicted there in 2002 suggested he may have molested as many as 80 children over three decades.
Keegan fled to Mexico after the grand jury indicted him for the alleged molestation and sodomy of two boys. He was later extradited to Sonoma County and eventually faced charges on 102 criminal counts for conduct in Sonoma County and San Francisco.
But he never went to trial. He was released from jail when the U.S. Supreme Court overturned a law then allowing prosecutions outside the statute of limitations.
The same ruling allowed the late priest Don Kimball to avoid a 13-year sentence after his conviction for molesting a 13-year-old girl — a case the high court threw out. Kimball, a nationally known youth minister who was eventually defrocked, had multiple accusers and is named in at least one new case.
Vasa maintains a list of "credibly accused" priests and deacons that was released in January 2019 and currently numbers 41. It excludes the names of six accused men because review of their cases by the Diocesan Review Board found they lacked sufficient substantiation to justify being listed. Three had been investigated by law enforcement without any action being taken, Vasa said.
Also excluded was the late-Bishop G. Patrick Ziemann, who presided over the Santa Rosa Diocese for seven years in the 1990s, until the public disclosure of a two-year relationship he had with another priest.
That priest claimed he had been coerced by the bishop in exchange for silence about his own theft of church money, though Ziemann said the relationship was consensual. Ziemann also had been sued by three Southern California men whose claims involved conduct preceding the bishop's time in Santa Rosa.
Vasa said he was not at liberty to make revelations about bishops, who are under the Vatican's authority.
Focus on liability
Most of the accused priests have died, so current lawsuits primarily target bishops, dioceses, parishes and other entities deemed liable because of their overarching supervisory role in the hierarchical church structure, with responsibility for those in trusted positions. In the first round of legal filings, most plaintiffs and church entities remain unidentified, however, and are referenced as "DOEs."
The focus on diocesan and parish liability also reflects a history of secrecy and perceived indifference around the issue of clergy abuse nationally, as well as locally, which allowed priests to remain in contact with vulnerable children despite signs or rumors of sexual misconduct.
"It's all about protecting themselves and keeping the churches alive."

Mike Tarvid
In some cases, priests accused of sexual misconduct at one church were transferred to another without notifying parishioners of past allegations. In others, church leaders knowingly shielded perpetrators from prosecution, sending them to "treatment centers" rather than reporting them to law enforcement. Most legal settlements made with accusers required confidentiality.
In the Santa Rosa Diocese, for instance, Monsignor Gerard Fahey testified in a 1995 deposition that he was aware as early as 1976 that Timmons was bringing young boys to spend the night at St. Eugene's rectory. He chose not to intervene because "the priests' rooms were their castles. What they did there was no concern of mine," he said.
Former Santa Rosa Bishop Mark Hurley admitted in a 1995 legal deposition that he had "never gone to the police" when sex abuse accusations were leveled against a priest.
He also testified to destroying all of his confidential personnel records upon completing his nearly two-decade run as head of the diocese, from 1969 to 1987.
Bishop John Steinbock, who led the church from 1987 to 1991, tried to reassign Kimball, the charismatic youth minister, rather than dismiss him, even after he admitted to fondling six girls.
"You try to save a person's priesthood, if possible," Steinbock testified in 2002.
Vasa's predecessor, former Bishop Daniel Walsh, notably waited three days in 2006 before informing law enforcement of admissions of child sex abuse by Ochoa, the fugitive Sonoma priest who died in Mexico.
In another instance, Walsh determined allegations outlined in a 2008 suit against a Lakeport priest named Ted Oswald were credible, according to evidence in a later case. But he allowed Oswald to remain a priest, a position from which he would reoffend.
Vasa says the assumption that church leaders of the past "knew or should have known" about each priest's private conduct, as generally alleged in the lawsuits, misrepresents the culture of the times and the reality of each plaintiff's process.
"There's no indication in the records of the 70s that at that time the diocese knew with any degree of confidence or certitude that these egregious actions happened," he said. "It simply wasn't talked about by the plaintiffs, by the plaintiffs' families. In only very rare circumstances did someone come forward in to claim to be abused by a priest … even though it is convenient now to say the diocese knew or should have known."
He also noted that the 1960s were "rampant years of sexual exploration" in American society, and said the church, naively, may have been inattentive to the degree that societal shift would infiltrate the church.
Most cases occurred before 2002
Vasa also said the bulk of new legal cases involve events prior to the U.S. bishops' 2002 adoption of the Charter for the Protection of Children and Young People, a new framework for ministering to survivors of child sex abuse and responding to allegations through in-house review boards and reports to law enforcement.
"What we do know is if there is any hint of inappropriateness going on, we get reports very, very quickly because people are very attentive … The taboos of making this conduct known are not what they were," he said.
Where in years past a survivor might say, " 'I told my mom, and she slapped me,' "'that spirit is not really the case anymore," Vasa said.
While parishes are among those being sued, it's largely the diocese that stands to pay nonetheless. And, in a tactical move, the Santa Rosa Diocese announced Nov. 30 it would seek Chapter 11 bankruptcy protection before any trials could begin next year, "due to the overwhelming number of sexual abuse lawsuits" it faces, Vasa wrote in a statement.
Moran said she wanted the judge to know before he went any further in scheduling court proceedings, and said the bankruptcy filing would be done on or before March 1.
The decision had been anticipated but was broadly criticized because it will suspend litigation and trials and instead require claimants of the diocese to reach settlements through federal bankruptcy court without a chance to question church officials or have their individuals cases heard.
It also means even survivors under 40 must file any suits against the Santa Rosa Diocese by Dec. 31. That's because of provisions in typical bankruptcy cases that prohibit future claims arising from actions that occurred before the bankruptcy, attorneys said.
"It takes 40 years of dealing with the abuse to be strong enough to deal with it."

Dan McNevin, survivor of abuse
Attorneys also noted that the diocese since 2017 has individually incorporated its parishes and other entities in an apparent effort to exclude them from diocesan assets. Vasa said he's intended to incorporate them independently since assuming his post in 2011 in keeping with a century-old directive from the Vatican.
"This bankruptcy is a necessity," in part because of the debt accrued from a similar, one-year window opened in 2003 that required the diocese to sell several properties, the bishop said.
"The diocese had precious little left other than some cash assets that had been accumulated in reserve funds that have accumulated over the last 20 years, and that's gone, and that's fine," he said. "But I don't have the right to seize properties of the parishes."
The state's "look-back" period is similar to efforts approved by lawmakers in 22 U.S. states so far, where windows of time have been opened for retroactive filing of civil suits for decades-old cases well past local statutes of limitations.
The earlier, yearlong window opened in California in 2003 resulted in 850 Catholic clergy abuse cases, in addition to 150 other child sex abuse cases, according to law professor and attorney Marci Hamilton, founder and chief executive officer of Child USA, a nonprofit think take dedicated to protecting children from abuse.
Survivors hold back
But even as survivors have watched the clergy abuse scandal erupt around the country, throughout California and, notably, around the Santa Rosa Roman Catholic Diocese, many have held back.
Attorneys and experts say it often takes people decades to process childhood trauma and find a way to navigate legal issues given the anxiety, shame, self-blame, depression, substance abuse and other negative consequences that often result.
Dan McNevin, a survivor of abuse at age 11, now serves as treasurer for the Survivors Network of those Abused by Priests, or SNAP. He says many survivors "need to be in their 50s before they're capable of dealing with this. It takes 40 years of dealing with the abuse to be strong enough to deal with it."
East Bay attorney Rick Simons has filed some of his own cases and also serves as liaison counsel for the Northern California cases, as he did in 2003. He said many people declined to file in 2003 to avoid hurting their parents or having to tell young children, or "they were dealing with drug and alcohol problems, depression problems or post-traumatic problems."
*
These priests face new accusations in the latest round of lawsuits
The Santa Rosa Roman Catholic Diocese is facing 150 new claims from adult survivors of child sexual assault. Alleged perpetrators include:*
Anthony Bolger, deceased
James F. Corley, deceased
John Crews
Don Eagleson, deceased
Don D. Flickinger, retired chaplain to Christian Bros. Novitiate
Francis (John) Ford, deceased
Patrick Gleeson, deceased
Austin Peter Keegan, defrocked, deceased
Don Kimball, defrocked, deceased
Francisco Xavier Ochoa, defrocked, deceased
Vincent O'Neill, deceased
Ted Oswald, deceased
James E. Pulskamp, pastor, Star of the Valley Catholic Church in Oakmont
Gary Timmons, defrocked, living in Sacramento
*This may be an incomplete list, as court files are still being processed in the Northern California clergy cases being coordinated through Alameda County Superior Court.
Source: Alameda County Superior Court
*
Most are now in their 60 and 70s are coming forward "not so much because they want compensation at this point in their life, but because they think the more people who say, 'This happened to me,' the more likely it is that this will not happen in the future."
"The idea is this should never happen again," Simons said.
Tarvid was one of those — at first.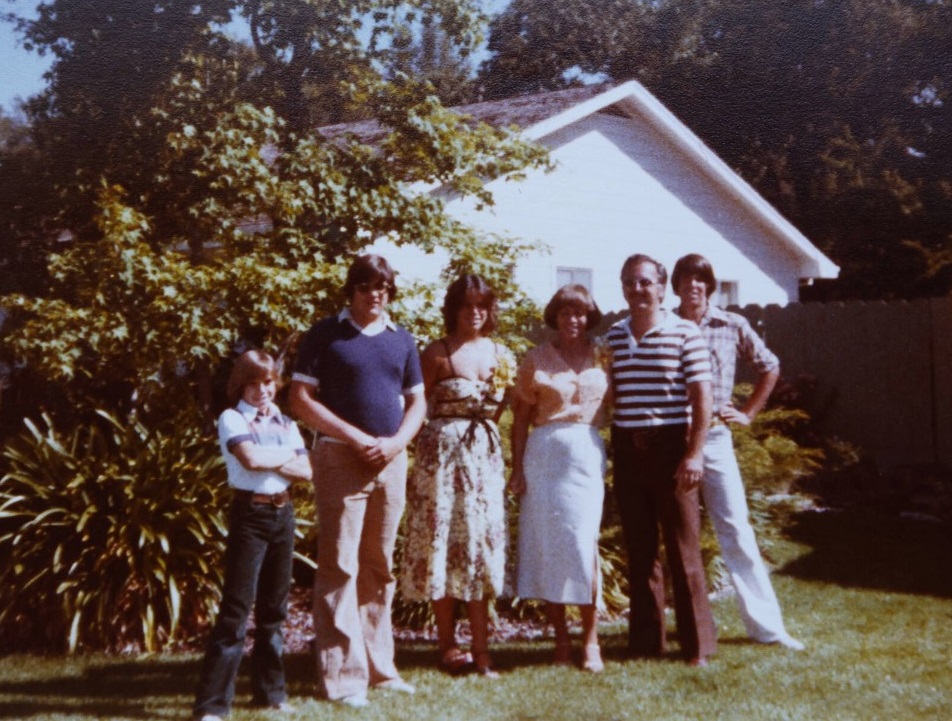 A student at St. Francis Solano School whose family life was closely entwined with the parish, he was raised to trust the clergy wholly.
After his trip to St. Michaels, he dared not tell his mother what occurred at Camp St. Michael, for fear he'd be accused of lying or bad-mouthing a priest.
But his mother and new stepfather saw that an already shy kid became very withdrawn, put on weight, started slipping in school and became increasingly difficult as a teen.
They sent him to a counselor, but even Tarvid was not ready to identify what was wrong, let alone speak of it, he said.
In his 20s and 30s, his interactions with women were hampered by his discomfort with physical touch, and he started to make the connections between his experience with Timmons and the man he had become.
He never forgot the orange glow in the priest's tent, the lanyard hanging there and the "image of him standing over me and me being naked."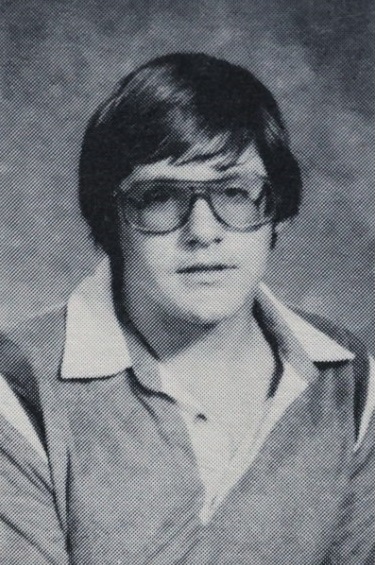 A decision not to hide anymore
But it wasn't until he saw an ad by Jeff Anderson & Associates, a prominent national firm representing scores of plaintiffs in the current look-back window, that Tarvid decided he would be silent no more — in part because of the ugly memories and dreams it triggered of the night Timmons told him to strip off his clothes.
"It was a decision not to hide anymore, to let everybody know and to expose it, and partly to make me feel better," he said.
Tarvid also sat his wife of six years down for a conversation they otherwise might never have had — a talk that helped her make sense of some things she'd wondered.
"She grabbed my hand and said, 'Now, I understand,'" Tarvid said
But when he heard about the planned bankruptcy, Tarvid turned angry.
Santa Rosa attorney Adrienne Moran, who represents the diocese on behalf of Shapiro, Galvin, Shapiro & Moran, said settling all the cases at the same time, through bankruptcy ensures everyone gets at least something — that the first cases heard don't get everything with nothing left for the others.
But Tarvid said it makes him "feel like I don't have any worth. It's all about protecting themselves and keeping the churches alive."
McNevin, from the Survivors Network, said the organization has closely tracked the cases being filed over the last two years and so far believes the claims likely represent a mere fraction of assaults that have occurred just based on the priests being named and not named
In Northern California, for instance, 687 priests and Catholic brothers either appeared on diocesan lists of the credibly accused or have been taken to court by accusers. Yet only 106 had been named so far in the case files.
"That indicates that many, many victims are not speaking out," he said.
But they still can, up until Dec. 31.
"People are still coming forward because of the closing statute, and some of them are still hesitating. That's why it's taking so long," said San Francisco attorney Mary Alexander, who has filed several cases involving the Santa Rosa Diocese.
"I said to one of them, 'How are you going to feel on Jan. 1 if you don't deal with this? You can always change your mind, but this is an opportunity that may not come again."
You can reach Staff Writer Mary Callahan (she/her) at 707-521-5249 or mary.callahan@pressdemocrat.com. On Twitter @MaryCallahanB.
Resources for sexual assault survivors
Survivors of sexual assault in need of urgent help can call the 24-hour crisis line in Sonoma County at Verity, at 707-545-7273. See ourverity.org/ for more information.
Survivors of sexual assault also can call the National Sexual Assault Hotline confidentially 24 hours a day at 1-800-656-4673 or chat online at online.rainn.org. Find out more at rainn.org/resources.
Survivors of clergy abuse can find support and other resources at the Survivors Network of those Abused by Priests, or SNAP, at snapnetwork.org/california.
About this story:
Environmental journalist Mary Callahan is a veteran Press Democrat reporter whose 30-year tenure has included many years reporting on criminal justice, courts and law enforcement — sometimes related to Catholic clergy.
For the past five years, she's covered clergy abuse issues in the Roman Catholic Church and Bishop Robert Vasa's decisions to identify credibly accused priests and improve transparency.
She has had many occasions to hear directly from survivors about the lifelong suffering they experienced as a result of being assaulted by a trusted, respected adult.
A three-year window authorized by the state legislature allowing adult survivors of child sex abuse to file personal injury lawsuits past the statute of limitations is about to close on New Year's Eve, making this the appropriate time to consider where things stand in the vast number of cases being lodged around the state.
That's especially true given the Santa Rosa Diocese's recent announcement that it plans to seek Chapter 11 bankruptcy protection, a controversial strategy employed by 32 other Catholic dioceses, archdioceses and brotherhoods in the United States and U.S. territories with significant ramifications for plaintiffs.
All the Northern California clergy abuse cases, more than 1,000, are being coordinated through the Alameda County Courthouse, and most of them still reveal very little about the accusations or even the parties involved, with defendants and plaintiffs alike identified mostly as DOEs.
https://www.pressdemocrat.com/article/news/more-than-a-thousand-northern-california-clergy-abuse-cases-in-the-works-du/