CLOGHER (UNITED KINGDOM)
BBC [London, England]

July 31, 2023
By Julian Fowler
A County Tyrone priest has appeared in court charged with indecent assault against two males.
Canon Patrick McEntee, 69, from Esker Road in Dromore, is a former teacher, governor and college president at St Michael's College in Enniskillen.
He is charged with indecently assaulting one male between 1980 and 1981.
He is further accused of indecently assaulting a second male between 1988 and 1989.
Canon McEntee appeared at Enniskillen Magistrates Court where he was asked if he understood the charges and he replied: "I do, yes."
A police officer confirmed she could connect him to the charges.
The court was told that the prosecution file is at an early stage.
Canon McEntee was released on his own bail of £500.
Taught religious studies
The district judge told him that he must have no contact directly or indirectly with the injured parties.
He was also told not to have contact with any young person under the age of 16.
Originally from County Monaghan, Canon McEntee taught religious studies at St Michael's and was college president from 1994 until 2000.
He has been a priest for more than 45 years and since 2001 has served as the parish priest of St Davog's in Dromore.
In March the Diocese of Clogher announced he had been granted a leave of absence while an alleged safeguarding issue was investigated.
A diocesan spokesperson said: "Canon Patrick McEntee is on leave while a safeguarding matter is dealt with and will continue to be on leave from ministry until all due processes have been completed."
The case was adjourned until 21 August.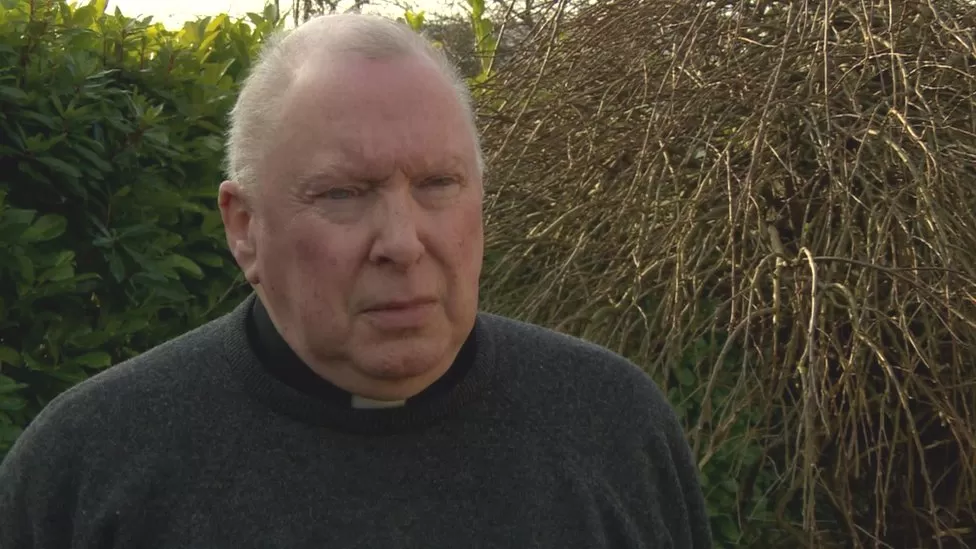 https://www.bbc.com/news/uk-northern-ireland-66343495