RICHMOND (VA)
Catholic News Agency - EWTN [Denver CO]

July 24, 2023
By Daniel Payne
The Diocese of Richmond, Virginia, says it has received allegations of child sexual abuse against a retired priest, with law enforcement investigating the claims as the priest remains removed from public ministries.
The Richmond Diocese — the larger of the two in the state in front of the Diocese of Arlington — said in a July 1 press release that it had "received a recent report of alleged child sexual abuse against Father Walter Lewis."
"The allegation reports that the abuse took place in the 1980s while Father Lewis was serving as pastor of St. Anne Catholic Church, Bristol," the diocese said. "The allegation has been reported to law enforcement."
Bristol is located in the extreme southwestern part of the state near the Tennessee border. Lewis served at the parish from 1983–1995.
Bishop Barry Knestout "immediately prohibited Father Lewis from any public ministry in the diocese" for the duration of the investigation, the press release said, adding that diocesan officials would not "reach any conclusions regarding this allegation until the investigation concludes."
Lewis has denied the allegations, the diocese said. He retired from active ministry in May of this year. 
The priest in 2017 pleaded guilty to a drunk driving offense, his second in less than 10 years. Pulled over after driving erratically, Lewis blew .11 on a breathalyzer test, above the legal limit of .08. He received a 12-month sentence, with all but 10 days in prison suspended. He had previously been found guilty of drunk driving in 2011.
The diocese did not immediately return a request for comment on the investigation, which was launched earlier this month.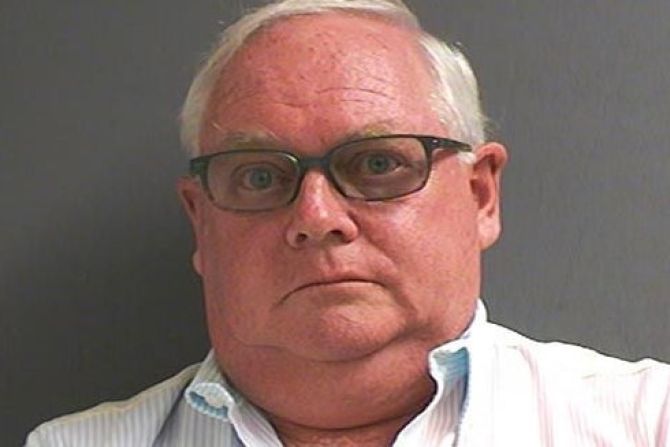 In 2019 Knestout released a list of any diocesan priests who have "a credible and substantiated claim of sexual abuse against a minor."
Twenty-three priests are currently on the list; Lewis has not yet been added. Three other lists include priests "alleged to have committed abuse in the present-day territory of the Catholic Diocese of Richmond" who were "later incardinated to the Catholic Diocese of Arlington" as well as priests from outside the diocese alleged to have committed abuse there and clergy who worked in the diocese but who have been accused of abuse outside of it.
https://www.catholicnewsagency.com/news/254877/retired-priest-diocese-richmond-accused-sex-abuse-against-minor