SOUTH BEND (IN)
WVPE Public Radio [Elkhart IN]

July 17, 2023
By Marek Mazurek
Last summer there was an outpouring of support for Father Jan Klimczyk and the Holy Family Parish on the southwest side of South Bend after the 67-year-old priest was hit and killed while riding his bike on Western Avenue.
On Monday, the Diocese of Fort Wayne-South Bend announced that it added Klimczyk to its list of priests accused of sexually abusing a minor.
In a letter, the diocese said it "became aware of an allegation that Father Jan Klimczyk engaged in sexual abuse of a minor. That allegation has been found credible."
The diocese's statement does not outline the nature of the alleged abuse, when the alleged abuse occurred or when the diocese was notified. A spokeswoman for the diocese did not immediately respond to a request from WVPE about the allegations against Klimczyk.
Klimczyk grew up and was ordained in Poland before coming to the Diocese of Fort Wayne-South Bend in the early 1990s. Up through the 2010s, Klimczyk was at various parishes in the diocese including Saint Stanislaus Kostka Parish in New Carlisle and Saint Hedwig and Saint Patrick parishes in South Bend. He has also been stationed in Walkerton and Fort Wayne.
Klimczyk has lived at Holy Family Parish since 2017.
In the days after Klimczyk was killed, police saw video recording of the fatal collision and tracked down the owner of a white Ford F-150 truck believed to be responsible.
Shad Jeffrey, 48, was arrested and charged with leaving the scene of an accident causing death. Court documents in the case allege that Jeffrey's daughter told investigators Jeffrey had told her he stopped on Western the night of the crash because he thought he had hit a cyclist, but then left the area because he didn't see anybody around.
The documents state Klimczyk has hit from behind near Chapel Lane just short of the entrance to the bypass. Another motorist driving the same route a few minutes later hit some debris in the middle of the road and stopped to check the damage to their own car when they saw Klimczyk in a ditch off the side of the road and called 911.
Jeffrey's case remains ongoing. He is next scheduled to be in court in late August.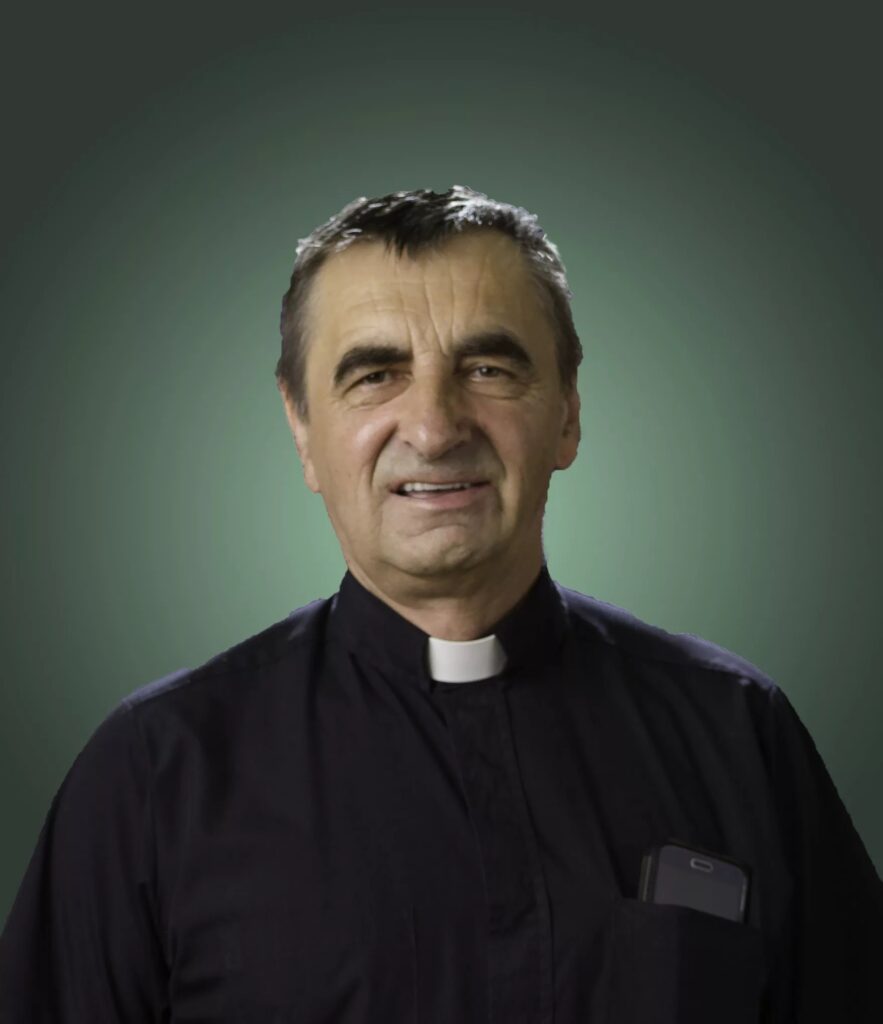 https://www.wvpe.org/wvpe-news/2023-07-17/south-bend-priest-killed-in-fatal-crash-last-year-credibly-accused-of-sexually-abusing-a-minor