ROCHESTER (NY)
WXXI-AM [Rochester NY]

July 21, 2023
By David Andreatta
The Rev. William J. O'Malley, a McQuaid Jesuit High School teacher who became a Rochester celebrity for his supporting role in the 1973 horror film "The Exorcist," and was later accused of sexually abusing students, has died. He was 91.
O'Malley died at Newton-Wellesley Hospital in Massachusetts on July 15.
His death was confirmed by McQuaid Jesuit High School, which posted a brief statement on its website. The school noted that O'Malley taught English, Latin, and theology, and headed the drama department during his tenure from 1966 to 1986.
For years after his Hollywood turn, O'Malley was a man about town and one of the best-known members of the local Roman Catholic clergy. His affable demeanor and flair for theatrics made him a frequent guest on talk shows locally and nationally.
O'Malley was also a prolific author, having written more than three dozen books on the Catholic faith and spirituality. One of them, "You'll Never Be Younger," won a Catholic Media Association Book Award in 2016.
But his star began to fade in 2019, when O'Malley was named in a massive legal complaint in which a dozen people accused nine Catholic clerics of abusing them when they were young. The suit was filed under the New York Child Victims Act, which greatly expanded the statute of limitations on childhood abuse.
The lawsuit claimed O'Malley abused a 17-year-old McQuaid student "multiple times" in classrooms, hallways, and school-sponsored activities between 1985 and 1986.
At the time of the lawsuit, spokespeople for McQuaid and the Jesuit province for the northeastern United States said it had no record of misconduct allegations against O'Malley and that they had only learned of the accusations from the litigation.
Two other former students later accused O'Malley of abuse in subsequent lawsuits. The disposition of all of the cases was not immediately clear.
O'Malley left McQuaid after the 1985-86 school year for Fordham Preparatory School in the Bronx.
He taught there until he was abruptly dismissed in 2012, with the school president telling the New York Post that O'Malley's teaching style "was probably more abrasive than we are used to."
O'Malley was born Aug. 18, 1931, in Buffalo and graduated from Canisius High School and, later, College of the Holy Cross. He reportedly joined the staff at McQuaid while he was still in the seminary.
Ruggedly handsome and a cigarette smoker who was not above cursing in casual conversation, O'Malley was a popular member of the McQuaid faculty from his early days there.
But his stature within the school and beyond soared after his portrayal of Father Joseph Dyer in "The Exorcist," for which he was also credited as a technical adviser.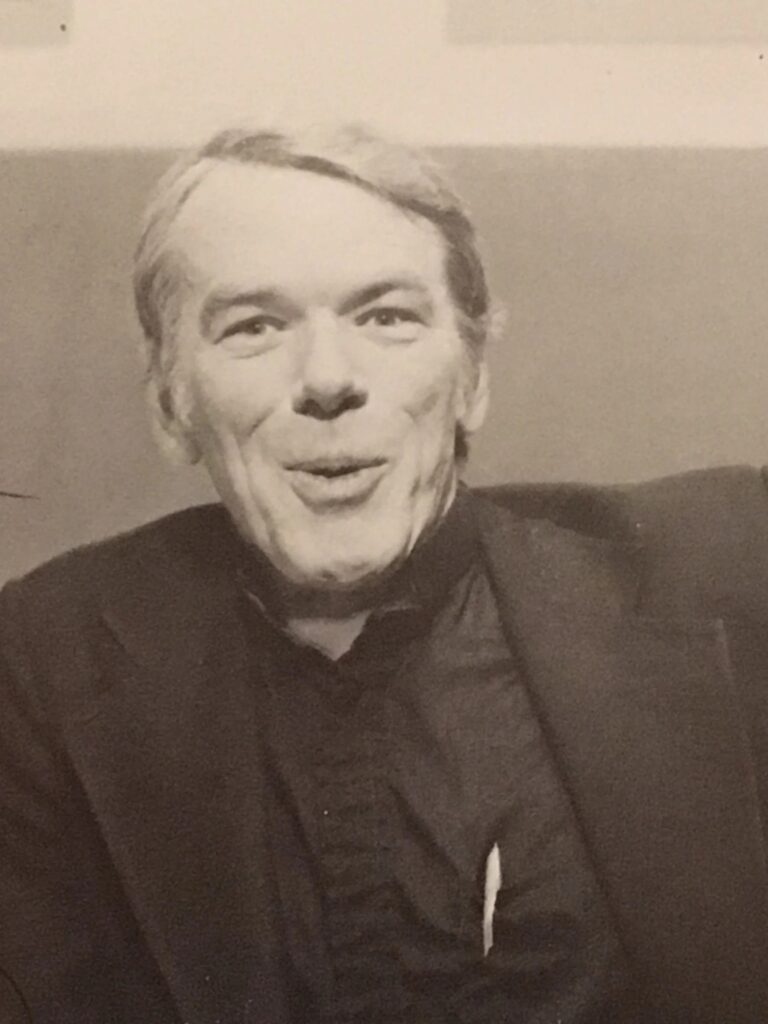 He came about the role after being asked to review the novel from which the film was adapted and took the liberty of sending his critique to the author, William Peter Blatty. The two struck up a friendship, and when the book was adapted for the film, Blatty convinced director William Friedkin to have O'Malley play the part of Dyer.
In the film, Dyer acts as an earnest and compassionate counsel to Father Damien Karras, played by Jason Miller, who won an Oscar for his role, and to the mother of the possessed girl, played by Ellen Burstyn.
"The part was Genial Joe Idiot," O'Malley told the Democrat and Chronicle after the film premiered. "But I lost my youth in the movies, and I wanted to do it."
The role allowed O'Malley to take a sabbatical from teaching to explore acting and writing. But he returned to teaching at McQuaid full time in 1975, telling the Democrat and Chronicle, "I was a moonlight actor, but I'm a teacher. My life is with the kids."
McQuaid's statement on O'Malley's death read that funeral services would be private.
https://www.wxxinews.org/local-news/2023-07-21/exorcist-william-omalley-mcquaid-teacher-jesuit-dies