Audit Records
Excerpts from Documents about Newly Accused Priests: Page One
Diocese of Manchester and New Hampshire Attorney General
Released March 7, 2009
Click the excerpts to view each complete allegation file. These excerpts are intended to introduce you to the audit records and the allegations against priests who are newly accused in this document release. The excerpts are not exhaustive. These audit files do not state or imply that individuals facing allegations are guilty of a crime or liable for civil claims. The reports contained in the audit record are merely allegations. The U.S. legal system presumes that a person accused of or charged with a crime is innocent until proven guilty. Similarly, individuals who may be defendants in civil actions are presumed not to be liable for such claims unless a plaintiff proves otherwise. Admissions of guilt or liability are not typically a part of civil or private settlements.
See also the main page of our feature on the Audit Records with links to all the released documents.
---
---
---

* * *


* * *

---
---
---
---
REV. MARCEL H. GENEREUX, O.M.I.

* * *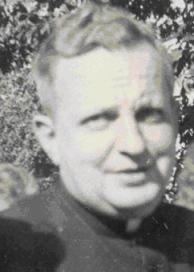 Photograph of Rev. Marcel H. Genereux in 1956, as described in the above letter. This photograph was not included in the Audit Records released by the AG.
* * *

---
---
---
---
---
---
---