Church in Crisis
The Rev. Thomas Creagh

Louisville Courier-Journal
September 29, 2002

http://www.courier-journal.com/cjextra/2002projects/priestabuse/stories/creagh_stalbert.html
[See the main page of this special section on the Church in Crisis.]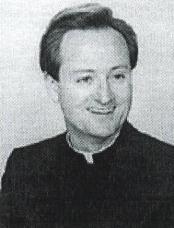 Ordained in 1967, Creagh resigned as pastor of Holy Family Church in May and was placed on indefinite leave, after the first of four lawsuits accusing him of sexual abuse was filed. Archbishop Thomas Kelly said in a letter to parishioners that "leaving Father Creagh at Holy Family would create a division within the parish and threaten the school." The archdiocese acknowledged that a complaint against Creagh was reported in 1982 when he was at St. Albert the Great, but said he was allowed to remain in that parish because a psychological examination found he posed no danger to children. In a statement in May, Creagh neither confirmed nor denied the 1982 allegation, although he noted that he had never been suspended because of it.


ST. ALBERT THE GREAT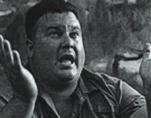 PLAINTIFF: Gregory C. Hall
AGE: 35
ADDRESS: Louisville
OCCUPATION: Textile printing
FILED SUIT: May 2
DEFENDANT: Archdiocese of Louisville
DATE AND LOCATION OF ALLEGED ABUSE: August 1982, St. Albert the Great rectory
ACCUSATION: Masturbation
DETAILS OF ALLEGATION: Hall said Creagh, a good friend of his family, climbed on top of him and masturbated on him while kissing his ears.
WAS ANYONE TOLD? The archdiocese has confirmed that Hall and his parents reported the incident and that the family was paid in a settlement. Hall said that Creagh and the archdiocese each gave the family $10,000. Hall said that Archbishop Kelly told his mother that it would be easier for the family to switch parishes, given that they didn't attend church regularly, than for the archdiocese to move Creagh. The archdiocese disputed Hall's claim that the Halls were promised that Creagh would be transferred where he wouldn't be around children. However, J. Bruce Miller, a Louisville attorney who represented Hall's parents in settlement discussions, said he recalled that the archdiocese made the pledge either orally or in writing; the archdiocese's lawyer, John Ford, didn't return phone calls. Hall said he insisted on Creagh's ouster because his two younger brothers remained at St. Albert after he went on to high school.
IN THE PLAINTIFF'S WORDS: "Archbishop Kelly is acting so reverently toward victims now. But he wasn't so reverent a week after this happened. . . . It took them two years to get Creagh out of St. Albert. To put him in a situation around children . . . that's absolutely insane."


---

PLAINTIFF: Michael Sheehan (declined to be interviewed)
AGE: 36
ADDRESS: Louisville
FILED SUIT: May 8
DEFENDANT: Archdiocese of Louisville
DATE AND LOCATION OF ALLEGED ABUSE: December 1983, St. Albert the Great rectory
ACCUSATION: Sexual abuse
DETAILS OF ALLEGATION: Sheehan's suit said Creagh picked him up at Trinity High School and drove him to St. Albert, where Creagh was pastor, and molested him.


OUR LADY OF LOURDES

PLAINTIFF: Douglas Devore
AGE: 45
ADDRESS: Louisville
OCCUPATION: Electrician
FILED SUIT: May 16
DEFENDANT: Archdiocese of Louisville
DATE AND LOCATION OF ALLEGED ABUSE: 1974, Our Lady of Lourdes rectory
ACCUSATION: Hugging, kissing
DETAILS OF ALLEGATION: Devore said he was 17 and a student at Trinity High School when he met Creagh on a retreat. He said Creagh told him that he had performed oral sex on other boys. He also said Creagh would get him drunk and would hug and kiss him.
WAS ANYONE TOLD? Devore said he told a priest at his parish, St. Francis of Assisi, but didn't remember the priest's name.
IN THE PLAINTIFF'S WORDS: "What really upset me is that he told me to come over one night around 7. I told him that I couldn't come because I had a date that night. He really got mad at me."


OVERNIGHT TRIP

PLAINTIFF: Samuel L. Evans (declined to be interviewed)
AGE: 46
ADDRESS: Louisville
FILED SUIT: June 7
DEFENDANT: Archdiocese of Louisville
DATE AND LOCATION OF ALLEGED ABUSE: 1980, trip to cabin owned by Creagh, other priests
ACCUSATION: Sexual abuse