Sins & Silence
Policy Guides Action: Abuse Policies Already in Place

By Mary Nevans-Pederson
Telegraph Herald [Dubuque IA]
March 9, 2006
[See the main page of the Sins & Silence series for links to all the articles and letters to the editor.]
"I am confident that we have the right policies in place now."
Joyce Connors, director of the Dubuque [Arch]diocese Office for the Protection of Children and Young People
As early as 1993, the Archdiocese of Dubuque had a sexual misconduct policy covering all personnel, whether members of the clergy, religious orders or laity.
The policy stated that sexual misconduct—be it abuse, exploitation or harassment—was grounds for immediate termination, and every report of sexual misconduct would be investigated.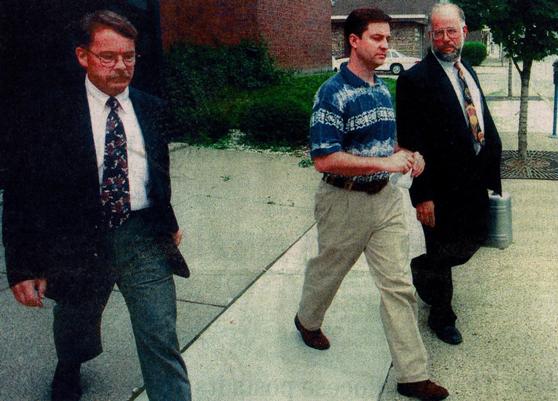 Then-Catholic priest the Rev. Timothy DeVenney (center) is escorted to the Dubuque County Courthouse by his attorney and a police officer. In 1997, DeVenney was convicted of lascivious acts and served four years of a 10-year sentence. TH file.
Then-Archbishop Daniel Kucera and the archdiocesan board of education crafted the policy.
Kucera was a member of the executive committee of what now is the U.S. Conference of Catholic Bishops. Although it was not widely publicized, the leadership body had been working on more "effective canonical procedures" to laicise such priests, he said.
"I brought back to Dubuque a sense of urgency from the national scene," said Kucera by phone. He retired in 1995 and lives in Denver.
Archbishop Jerome Hanus and other archdiocesan officials followed that policy when they dealt with the Rev. Tim DeVenney.
Ordained in 1993, DeVenney, an associate pastor at St. Columbkille Parish in Dubuque, molested a number of juvenile boys during his brief stint as a priest.
When complaints about DeVenney surfaced, Hanus placed him on administrative leave and had the allegations published in the archdiocesan newspaper.
DeVenney was stripped of his authority to act as a priest. From the pulpit, St. Columbkille's pastor told shocked parishioners about the complaints.
The investigation also became a criminal matter.
NEWS
You Can Use
Archdiocese of Dubuque's Victim Assistance Coordinators

Thomas Anderegg, 563/556-1225
Joan Hoffmann, 866/319-4636
Maureen Oates, 800/803-6758
Sister Eileen McGovern, BVM, 866/598-4636 (especially for Spanish-speakers)
In January 1997, DeVenney, then 33, pleaded guilty to eight counts of lascivious acts with a child and four counts of assault with the intent to commit sexual abuse. A few months later, he was sentenced to 10 years in prison, but served only four years.
In 2001, DeVenney was placed on parole for seven months. He is now out of the criminal justice system and living at the DeSales Center, run by the Oblates of St. Francis de Sales near the Catholic University of America in Washington, D.C. There DeVenney, now 42, works to cover some of his expenses, although the archdiocese continues to financially support him.
The archbishop reported DeVenney's case to the Vatican. While he cannot function publicly as a priest, DeVenney is still under the supervision of the archdiocese.
Hanus also acted promptly four years ago in response to allegations of abuse against an active archdiocesan priest.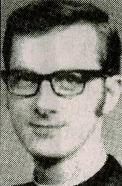 Rev. Allen Schmitt
The Rev. Allen Schmitt was pastor of three Allamakee County Catholic churches in March and April 2002 when two men claimed he abused them in the 1970s. Hanus removed Schmitt from the parishes and took away his priestly authority.
The archbishop said Mass at two of the churches and announced Schmitt's removal before each Mass. He talked to incredulous parishioners afterward in the church hall.
Procedure to report childhood sexual abuse by clergy or another employee of the Archdiocese of Dubuque:
• Call a Victim Assistance coordinator.
• Coordinator listens to victim's story and records information. The report is reviewed by victim.
• Report is sent to director of the Office for Protection of Children.
• Coordinator reports allegations to civil authorities, if that has not already been done.
• Report is sent to archbishop, vicar general and Review Board chair.
• Services and pastoral outreach are offered to the victim.
Schmitt also is not allowed to function publicly as a priest and his case also was reported to the Vatican. He works full-time as a "computer professional" in the archdiocesan central offices in Dubuque.
In response to the national clergy sex abuse scandal, which emerged in Boston in 2002, American bishops mandated more and stricter guidelines for protecting children. As a result, the Archdiocese of Dubuque formed its Review Board to address archdiocesan policies and procedures for dealing with sexual abuse of minors.
That body, in turn, developed the Policy for Protection of Minors, which was instituted in 2003. It addresses issues such as education, prevention, reporting and investigation.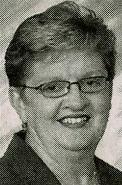 Joyce Connors
The archdiocese posts the policy on its Web site: www.arch.pvt.k12.ia.us, under "Protection of God's Children."
The review board has had its critics. The original board included two lay people who were sexually abused by priests, but both resigned within a year.
One, Mel Loes, said he was tired of the "good-old-boy" attitude of the hand-picked board. The other victim resigned for several reasons, including a loss of "faith in the policy."
Current members of the archdiocesan Review Board:
• James Anatasi, Mason City
• James Bradley, Cedar Rapids
• Chris Corken, Dubuque
• Thomas Feld, Marion
• Kathy Klein, Dubuque
• Janet Mead, Marshalltown
• Jeananne Freymann, Dubuque
• The Rev. Darrel Garrietts, Waverley
• Sister Susan O'Connor, RSM, Cedar Rapids
• Monsignor Thomas Toale, Cascade
• Monsignor David Wheeler, Dubuque
• Barbara Sullivan Woodward, Dubuque
In the same year, former Oklahoma Gov. Frank Keating, the lay leader of the national Catholic clergy-abuse review panel, quit because of what he saw as efforts to obstruct dealings with the scandal.
The Office for the Protection of Children and Young People was created in 2004 in the Dubuque Archdiocese. Joyce Connors is its director. The office is commissioned to reach out to victims through four trained victims-assistance coordinators, screen the thousands of employees and volunteers who work with children and train them through the Virtus Program to identify and report abuse.
"If there would be a complaint about current abuse going on, it would immediately be investigated and law enforcement would be called," Connors said.
The one exception is if an adult accuser (in a case in which the statute of limitations has expired) does not want civil authorities involved and makes a formal request that the case not be reported to law enforcement.
"I am confident that we have the right policies in place now," Connors said. "Every one of our employees are alert now to indications of all forms of abuse."