Sins & Silence
Forgiveness Not Coming Easily for Abuse Victims

By Mary Nevans-Pederson
Telegraph Herald [Dubuque IA]
March 12, 2006

http://www.snap-greatplains.org/dubuque/My_Homepage_Files/Page8.html
[See the main page of the Sins & Silence series for links to all the articles and letters to the editor.]
"I forgive him. He was sick. They can't help themselves. But I can't forgive (church officials). They knew about it and didn't do anything."
Mel Loes, an East Dubuque, Ill., man who says he forgives the Rev. Joseph Patnode, who repeatedly molested him in the 1940s
Forgiveness is not coming easily for the men and women who were molested by priests of the Archdiocese of Dubuque as children. For many of them, forgiveness is nowhere on their emotional horizon.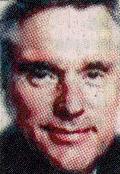 Jim Cummins
Jim Cummins' situation is typical of the victims of sexual abuse by predatory priests. Cummins, a correspondent for NBC News in Dallas, was abused by the Rev. William Roach in a Cedar Rapids, Iowa, parish in 1962. Cummins was one of 20 plaintiffs who settled with the archdiocese recently for $5 million.
"I'm not there yet. It takes time to deal with the affects of these crimes," he said.
Chad Swanson was one of the Waterloo, Iowa, attorneys who represented the plaintiffs in the settlement. He sees a range of emotional responses from the eight women and 12 men who were abused by archdiocesan priests.
"Each is in a different stage of healing. For some, forgiveness may come, and for others, it may never come," Swanson said.
Mel Loes forgave his abuser many years ago, but he cannot forgive the church, which he said hid and enabled abuse of children like himself. Loes repeatedly was molested by the Rev. Joseph Patnode in the 1940s at St. Joseph Parish in Key West, Iowa.
"I forgive him. He was sick. They can't help themselves," said Loes, of East Dubuque, Ill. "But I can't forgive (church officials). They knew about it and didn't do anything."
A 65-year-old Dubuque man who filed court documents anonymously as "John Doe" does not hate his abuser, the Rev. William Goltz, who molested him in the 1950s at St. Raphael Cathedral. Like Loes, he considers the now-dead priest to have been very "sick" to do the things he did to young males.
"But I am very bitter about the archdiocese. Think of all the people they could have saved from this if they'd done something about (the abusers). I can't forgive that," he said.
Benita Kirschbaum, of Bloomington, Minn., said she and her therapist have talked a lot about forgiveness. Kirschbaum was abused by the Rev. Henry Dunkel in the 1940s at St. Columbkille Parish.
"I don't have to forgive them. I just have to forgive myself for being duped," she said. "I'll go to my grave yelling and telling and not forgiving," she said.