Sins & Silence
Culture of Catholicity in the Area Made Discussion of Incidents Taboo

By Mary Nevans-Pederson
Telegraph Herald [Dubuque IA]
March 5, 2006

http://www.thonline.com/story_news_frontpage.cfm?ID=110664
[See the main page of the Sins & Silence series for links to all the articles and letters to the editor.]

The first Roman Catholic priests came to Dubuque in the early 1830s, sent into the untamed lands along the west side of the Mississippi River by Bishop Joseph Rosati of St. Louis.

The Diocese of Dubuque was created in 1837, including what are now the states of Iowa and Minnesota and parts of North and South Dakota. The diocese was subdivided over the years, and the current archdiocesan boundaries were established in 1902.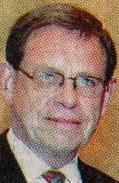 Thomas Doyle
During the 1800s, Catholics from across Europe - especially from Germany, Ireland and Luxembourg - flocked to the fertile fields and forests of northeast Iowa. They soon erected churches and filled them every Sunday.

Parishes, schools, motherhouses and seminaries flourished in the archdiocese, and local Catholics considered their priests and bishops revered and honored spiritual leaders.

A culture of Catholicity pervaded the city of Dubuque, sometimes nicknamed "Little Rome" for the number of religious edifices built on its blufftops. Bathtub grottos dotted neighborhoods. St. Joseph statues helped sell houses. Friday fish fries were social highlights.


"In this highly Catholic environment, there is a mystique surrounding priests. They get special considerations and are shown deference. Catholic kids are in awe of, are petrified of priests."
The Rev. Thomas Doyle, describing the culture of Catholicity in the Midwest
"Dubuque was a very Catholic city where the church had a lot of power and influence. It is deeply embedded in the culture," said the Rev. Thomas Doyle, OP, who studied at a Dominican school of theology in Dubuque for six years and was ordained a priest by Archbishop James Byrne in 1970.

Doyle is a canon lawyer who has been a longtime advocate for victims of clerical sexual abuse. His views ignite heated debate within the Catholic Church and he said he has lost several positions because of his outspoken opinions. He is best known for warning United States bishops in 1985 about the number of predatory priests within their parishes.

Doyle has been an expert witness in more than 500 cases of clerical sexual abuse and has testified before several grand juries. His affidavits were part of the settlements between victims of clergy abuse and the church, including the Davenport (Iowa) diocese and Dubuque archdiocese.

"In this highly Catholic environment, there is a mystique surrounding priests. They get special considerations and are shown deference," said Doyle, 61. "Catholic kids are in awe of, are petrified of priests."

It is an ideal situation for a pedophile priest.

While hundreds of priests were pious and honest men, some were not. Of the 683 priests who have served the archdiocese since 1950, 47 (7 percent) have been accused of sexual abuse - ranging from inappropriate touching to rape.

Most victims are males, but some women have been molested by archdiocesan priests.

Because of what he calls "religious duress," Doyle said children are so fearful that they are incapable of publicly disclosing their abuse. Their parents seldom believe them, and the wider Catholic community often supports the perpetrator instead of the children.

The abuse was seldom reported to civil authorities, if it was reported at all. If archdiocesan officials found out that a priest had abused a child, they kept it quiet to avoid scandal and to protect the young victims. Personnel records are spotty for some years. Bishops admonished the abusers and often sent them to out-of-state treatment centers paid for by the archdiocese.

Mental health experts usually assured the archbishops that the priests had been "cured" of their psychosexual dysfunction, so the prelates gave the priests new parish assignments.

Some unlucky parishes had multiple predatory priests on their rosters.

Over a 20-year period in tiny Garber, St. Michael Parish was the assignment of the Revs. Albert Carman, John Peters and Robert Reiss - each of whom abused children.

Sacred Heart Parish in Oelwein was served by the Revs. William Goltz, Thomas Knox and Robert Swift in a 13-year span.

"Fifty years ago, there was more confidence in psychiatry that these issues could be cured. If it happened today, the archbishop would likely not reassign a priest," said Monsignor James Barta, vicar general for the archdiocese.

Archbishop James Byrne moved a number of accused priests from parish to parish during his tenure (1962-83). Barta described Byrne's leadership method as "a much more spiritual way."

"He would talk to the priest and pray about it," Barta said.

Doyle said that because of his piety, Byrne was possibly not capable of believing that priests in his diocese were abusing children.

Many attitudes have changed over time, and so have the points of view of archdiocesan leaders. For one thing, if someone says he or she was abused by a priest, the claim is considered legitimate from the start.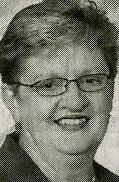 Joyce Connors
"We listen to all stories assuming they are true," said Joyce Connors, director of the Office for the Protection of Children and Young People, whose background is in psychology and counseling.

In addition, the archdiocese will get civil authorities involved from the beginning, including reporting the accusation to the police. If it is a current case of a minor being sexually abused, "it will be out of our hands for the most part," said Connors, because law enforcement will take over the investigation and prosecute if charges are brought.

The church also now recognizes how damaging childhood sexual abuse can be.

"There is anger, grief and a sense of loss for what might have been if the abuse had not happened," Connors said. "In all the high emotions, we haven't seen any that are inappropriate."