Sins & Silence
Haunted by Shame

By Mary Nevans-Pederson
Telegraph Herald [Dubuque IA]
March 7, 2006

http://www.thonline.com/story_news_frontpage.cfm?ID=110838
&CFID=199415&CFTOKEN=f3360e19961fef47-D99E1608-07A7-3146-29AC867739867CCF
[See the main page of the Sins & Silence series for links to all the articles and letters to the editor.]
"He told me if I ever told anyone, I'd be in big trouble and might get hurt."
'John Doe', a molestation victim recalling how a former priest, William Goltz, persuaded him to keep quiet
"John Doe" thought he was the Rev. William Goltz's only sex-abuse victim.

He believed that for more than 50 years.

Then, during a visit to the Telegraph Herald newsroom last year, he learned otherwise.
Documents indicated that Goltz had molested other boys after "John Doe," at another parish. Goltz had shown his victims pornographic photographs he had taken of a boy.

"John Doe" was sure the pictures were of him.

"I was devastated. I didn't know there were more boys and that he showed them those pictures," said the Dubuque man, who later filed suit anonymously, under the name "John Doe."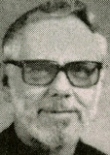 William Goltz
One of 20 plaintiffs who claimed sexual abuse by Dubuque Archdiocese priests, the 65-year-old man last month was part of a $5 million settlement with the archdiocese.

The archdiocese says, of the 683 priests who have served in the archdiocese since the 1950s, 47 have been "credibly" accused of sexual abuse of minors. Not all of those allegations have been validated by the archdiocese.

Among the most heinous predators was Goltz, whose story is based on interviews with his victims, church records and court documents.

Goltz was newly ordained and working at St. Raphael Cathedral in 1951 when he started taking an interest in Doe, then 12 years old.

He chatted amiably with the boy whenever he had a chance, and one day he asked him to his office to help with some paperwork.

That is where it started.

Goltz fondled the boy and performed oral sex on him. It was Doe's first sexual experience. It was not his last with the priest.

Other encounters occurred in the church rectory, the school, the priest's bedroom and at a cabin in the country. Later, Goltz started staging photos of the boy in sexual positions—alone and with the priest.

"I trusted him and he never hurt me. He told me if I ever told anyone, I'd be in big trouble and might get hurt. He only let me go to confession to him," Doe said. "I remember being really upset at Mass, looking at him holding up the host and knowing what his hands were doing the night before."

Then Goltz was gone. Without notice, he was transferred to another parish.

"It was a complete shock," Doe said. The boy never told his parents about the sexual encounters, but they found out from a third party. His father would not believe that a priest could do "those things."

Doe started realizing that the "things" the priest had done to him (and occasionally that he had done to the priest) were not innocent. In fact, they were potentially grave sins in the eyes of the church.

"I became suicidal and was put in the sanitarium and got shock treatments. When I got out, I started drinking because I was so disgusted with myself," he said.

Doe never saw Goltz again, but the priest occasionally wrote him letters, asking to meet with him.

Years later, Doe married and had a family. Although he rarely could bring himself to go the Mass, he still considered himself a Catholic.

Over the years, the memories of his 12-year-old self with the priest had mostly faded. Then the sex-abuse scandal in the Catholic Church erupted in Boston and elsewhere.

"Every time I saw news about it, the images all came back and I reverted back to 12 years old," he said.

Goltz abused others

Goltz spent only one year at his next parish and then was transferred again - Sacred Heart Parish in Oelwein, Iowa, in 1954.

Church records show he stayed in Oelwein only a few months, yet in that time he molested at least three boys - who sued the archdiocese last year and were part of the recent settlement.

Those plaintiffs, also identified only as "John Doe," each recounted in their lawsuits how the priest would befriend them, then get them into private settings to molest them.

In one case, Goltz drove his victim to a rock quarry.

Another victim said Goltz was driving when he made the boy sit on his lap to receive his abuse.

Two of the victims recounted how Goltz showed them pornographic photos of another boy.

Goltz was removed from the parish, charged with a violation of Canon Law, and in 1955 was the subject of a formal church trial—the only one in the history of the archdiocese.

He was found guilty, his priestly activities were restricted, and he spent the next 11 years in a treatment center for priests with various dysfunctions or on sick leave.

But in 1966, then-Archbishop James Byrne restored Goltz's priestly powers and he was back on the archdiocesan pastoral assignment list, serving in northeast Iowa parishes as well as a religious motherhouse and a hospital in Dubuque.

Goltz retired in 1991 and the next year his priestly activities once again were restricted.

Dubuque Archbishop Jerome Hanus asked the Vatican to defrock Goltz last year, but Pope Benedict XVI declined, citing the priest's advanced age and ill health.

Goltz died Jan. 7 in Prairie du Chien, Wis., at the age of 80. As with all retired archdiocesan priests, Goltz had received regular pension checks from the archdiocese.

Pope defrocks Schwartz

At Hanus' behest, the pope did dismiss the Rev. William Schwartz from the priesthood last year.

Schwartz was accused of molesting teenage boys in Waterloo schools in the 1960s and '70s and in Cedar Rapids in 1983. Three of his accusers were part of the recent settlement.

Last year, the Dubuque Archdiocese paid $100,000 to one of Schwartz' victims, a Cedar Rapids man.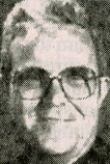 W. Schwartz
One victim said Schwartz took him and two other boys on an overnight camping trip in the summer of 1978. That night, the priest conducted a nude prayer vigil; it included sexual abuse.

Reported abuse by the priest spanned two decades. During that time, Byrne assigned Schwartz to parish after parish, including brief stints at Holy Ghost and St. Anthony parishes, both in Dubuque.

In 1992, Schwartz was put on a forced leave of absence until he retired the next year. His priestly activities were restricted by then-Archbishop Daniel Kucera. The archdiocese paid him its normal priestly pension, since he had worked for the body for the required 25 years.

Pension money comes from a retirement fund for priests which was self-funded until 1999, when a diocese-wide campaign, A Time to Remember," raised $34.5 million for the fund. Catholics in the 30 counties of the archdiocese pledged $29 million of that total.

In 2005, Pope Benedict XVI defrocked Schwartz. He is residing in Chandler, Ariz. according to the archdiocese.

Many Cases Sealed

The Archdiocese of Dubuque says 47 priests have been "credibly" accused of sexual abuse of minors since the 1930s.

Seventeen of those have been publicly identified. The rest have not for several reasons, according to the archdiocese:

• The accusations have not been proven or admitted to or submitted to a civil court or a church legal process;

• The accusations came through medical records (restricted by civil law);

• The accusations came through the sacrament of confession (restricted by church law).

Of the publicly identified cases, four were reported to have occurred in the 1940s, six in the 1950s, seven in the 1960s and four in the 1970s.

No incidents in the 1980s were reported.

The one incident reported from the 1990s was the widely publicized case of the Rev. Tim DeVenney. In 1997 DeVenney was sentenced to a 10-year prison sentence for molesting teenage boys at Dubuque's St. Columbkille School between 1993 and 1995.

The archdiocese has not reported any accusations of active abuse since DeVenney's. In 2002, the Rev. Allen Schmitt was removed from his parish and his priestly activities were restricted due to claims that he abused several minor males in the 1970s.