WASHINGTON (DC)
Catholic News Service via National Catholic Reporter
February 24, 2021
Brooklyn – Brooklyn Bishop Nicholas DiMarzio said Feb. 22 a lawsuit filed against him in New Jersey Superior Court over a claim of abuse that allegedly occurred decades ago "is defamatory."
"I did not abuse the accuser or anyone else in my 50-year ministry as a priest," he said, adding: "False claims do real damage to victims of sexual abuse."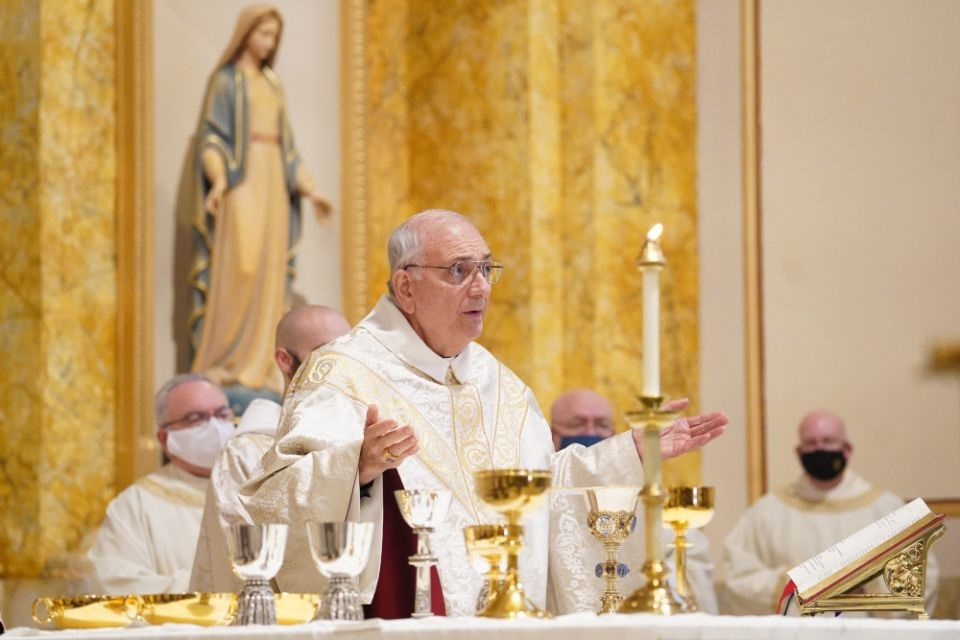 According to a story in The Tablet, Brooklyn's diocesan newspaper the plaintiff is Samier Tadros, 47, who now lives in Daytona Beach, Florida.
He claims the abuse took place from 1978 to 1980 in Holy Rosary Church in the Archdiocese of Newark, New Jersey, the paper reported. "At the time, Bishop DiMarzio lived in the parish and, in court documents, Tadros contended that he was receiving one-on-one religious instruction from him."
DiMarzio said in his statement that the accuser "did not attend the parish or the parish school and does not appear to have been Catholic."
"Anyone with a minimal understanding of parish life knows that it stretches the imagination to think a priest would be providing private catechism lessons to a non-Catholic 6- or 7-year-old on a one-to-one basis," he said. "Additionally, I simply resided at the parish in question as I was assigned by the Archdiocese of Newark to minister full-time at Catholic Charities."
DiMarzio also said there is "nothing new" in the suit that is different from "the original letter of complaint" submitted to the Newark Archdiocese March 9, 2020. In the letter, the accuser sought $20 million.
According to a National Catholic Reporter story of June 4, 2020, Tadros' attorney, Mitchell Garabedian, told the paper that Tadros came forward after hearing from a family member that another man, Mark Matzek, had accused the bishop of abuse that supposedly occurred in the 1970s.
Note: This is an Abuse Tracker excerpt. Click the title to view the full text of the original article. If the original article is no longer available, see our News Archive.