NEW ORLEANS (LA)
WVUE
February 24, 2021
By Kimberly Curth
Survivors and whistleblower priests are joining together in an unconventional way. They've found common ground in their personal experiences speaking out about clergy sexual abuse while continuing their fight for transparency from the church.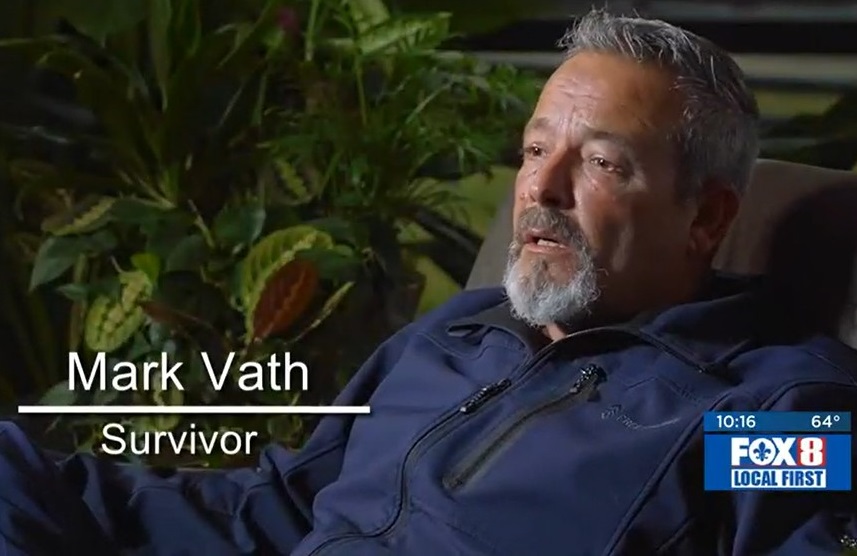 On Sunday mornings, you will find a sanctuary for survivors. It's a private mass that doesn't take place within church walls.
"Yes, it is a strange experience after so many years presiding and celebrating Eucharist, not to be able to be with the people in the church and behind the altar," said whistleblower priest, Father Ryszard Biernat.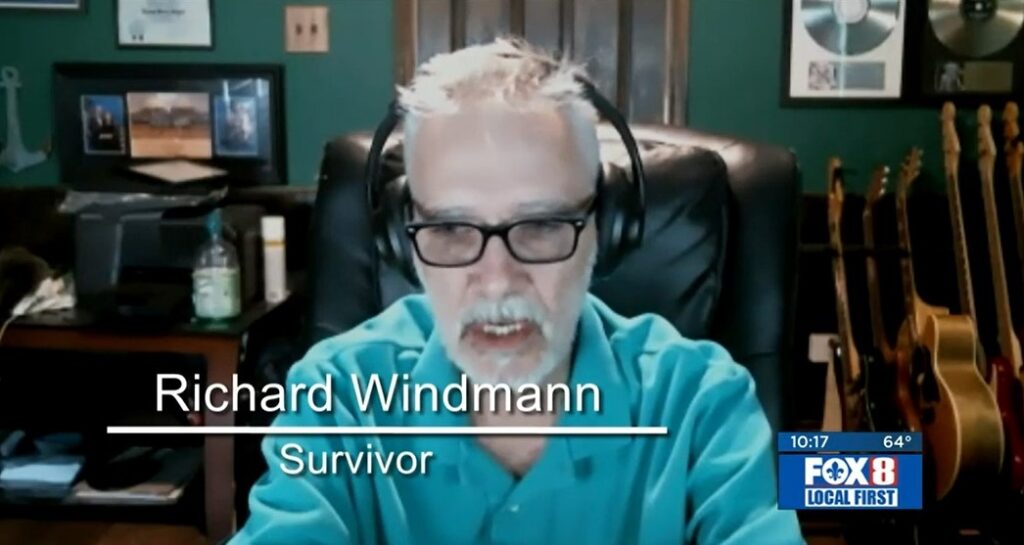 "We deal with betrayal a lot as victims and survivors so there was the thought of betraying other victims who have completely cut themselves off from the Catholic religion, so we decided to grow it organically," said survivor Mark Vath.
On the weekly zoom call, clergy sex abuse survivors and their families come to worship, Father Ryszard Biernat presides over the online service.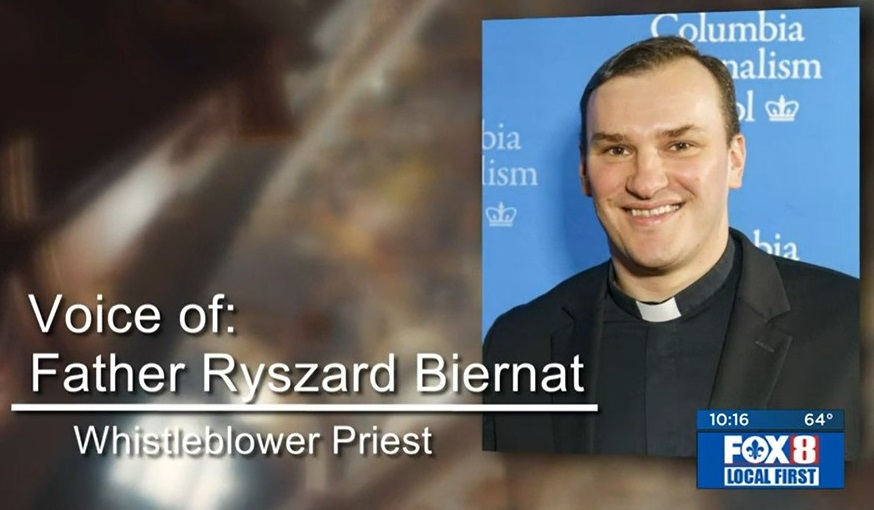 "We are there to pray together and worship God together," said Biernat.
"I can tell you that I speak to many survivors and victims and they tell me, no, they said, they can never go back in that building, in that church again, and myself is included, if it was anybody else, I probably wouldn't go," said survivor Richard Windmann.
Biernat is a whistleblower priest in Buffalo, New York, credited with helping expose an alleged church sex abuse cover-up within the Diocese there. He secretly recorded Bishop Richard Malone and released the recordings to the public. In November of last year, the New York Attorney General filed a lawsuit against the Diocese of Buffalo and former senior leaders including Malone, "for failing to follow mandated policies and procedures that would help to prevent the rampant sexual abuse of minors by priests within the Catholic Church."
"I have been suspended by Bishop Malone, day before he left, for the reason of recording him and making those recordings public and for criticizing him and my co-workers in the media," said Biernat. "In addition to that, I would like to add that when I was in the seminary in the year 2003, I was sexually assaulted by one of the priests of the Diocese of Buffalo."
Note: This is an Abuse Tracker excerpt. Click the title to view the full text of the original article. If the original article is no longer available, see our News Archive.