KANSAS CITY (MO)
National Catholic Reporter
February 26, 2021
By Christopher White
[Includes five-minute Zoom interview with Baron.]
When Martin Baron, one of the most consequential newspaper editors in America, announced his upcoming retirement, he cited his work overseeing the Boston Globe's coverage of clergy sexual abuse and cover-up as a highlight of his journalistic career.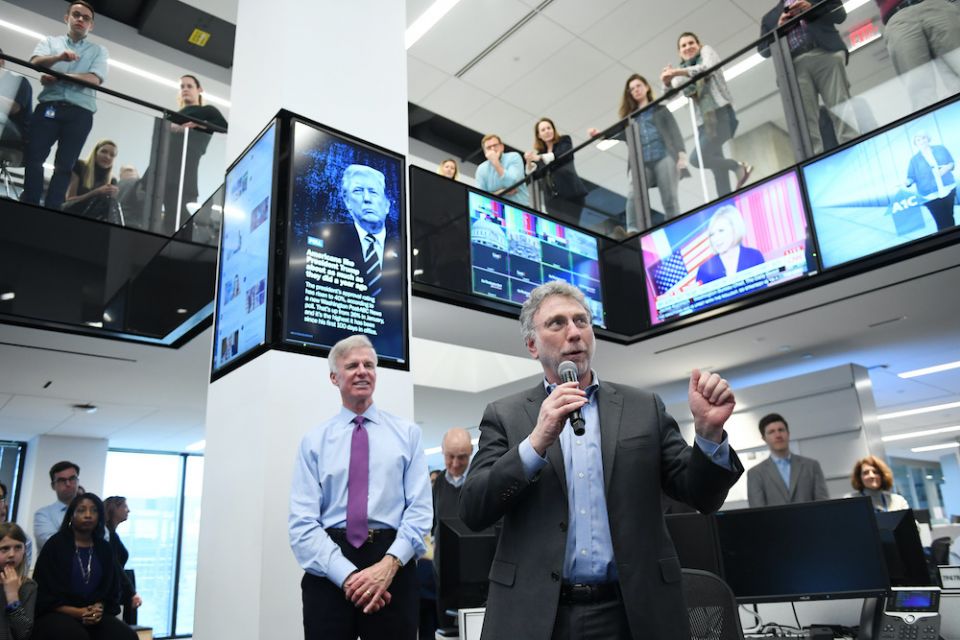 "I think the impact has been really quite profound on several levels," he told NCR ahead of his retirement. "One on investigative journalism, the other on the Catholic Church and then more broadly on institutions that are facing allegations of abuse of various types, but particularly sexual abuse."
Baron, who will retire as executive editor of The Washington Post on Feb. 28 and who previously helmed the Globe and the Miami Herald, led news coverage of the Florida presidential ballot recount in 2000, the 9/11 terrorists attacks, the historic election of President Barack Obama, two impeachment proceedings against President Donald Trump and a global pandemic.
Yet it was his Spotlight team's pioneering work in 2001 and 2002, which earned the Globe a Pulitzer Prize in Public Service for chronicling decades of abuse in the Boston Archdiocese and subsequent cover-up by the most powerful Catholic cleric in the country, Cardinal Bernard Law, that would be turned into an Academy Award-winning film in 2015 in which Baron was memorably portrayed by Liev Schreiber.
While Baron may be a newspaperman's newspaperman, he doesn't mind the fact that it was a movie that increased his prominence beyond the newsroom, telling NCR it was gratifying to see the way "Spotlight" elevated the importance of journalism.
"A film reaches tens of millions of people around the world," said Baron, who praised the film for the way it demonstrated the significance of investigative reporting and how, if done well, it can confront power and hold it accountable.
Note: This is an Abuse Tracker excerpt. Click the title to view the full text of the original article. If the original article is no longer available, see our News Archive.