MELBOURNE (AUSTRALIA)
Monash University

February 26, 2021
By Sara Niner
Xanana Gusmao's recent contrived jovial participation in the birthday celebrations of "self-professed" paedophile and defrocked foreign priest Richard Daschbach has shocked many of his supporters, not least his Australian former wife and three Timorese-Australian sons who have publicly condemned the visit and written apologetic letters to the young women who are due to give evidence against Daschbach in court this week.
At the very well-publicised "birthday party" held in the home of a diehard Catholic supporter, Gusmao embraced and hand-fed Daschbach birthday cake, and tipped champagne into his mouth. The visit has been interpreted as a heavy-handed attempt to whitewash Daschbach's ruined reputation just before the court case commences, and intimidate the prosecution, and the young witnesses who are in hiding due to just this sort of pressure.
Xanana Gusmao has come under fire for visiting self-confessed paedophile priest Richard Daschbach.
In blatantly favouring the reputation of an ex-priest over the safety and wellbeing of his alleged victims, these male elites demonstrate a fundamental element of patriarchy defined as: "… a set of social relations between men, which have a material base, and which, through hierarchy, establish or create interdependence and solidarity among men that enable them to dominate women." (Hartmann, 1979, p11).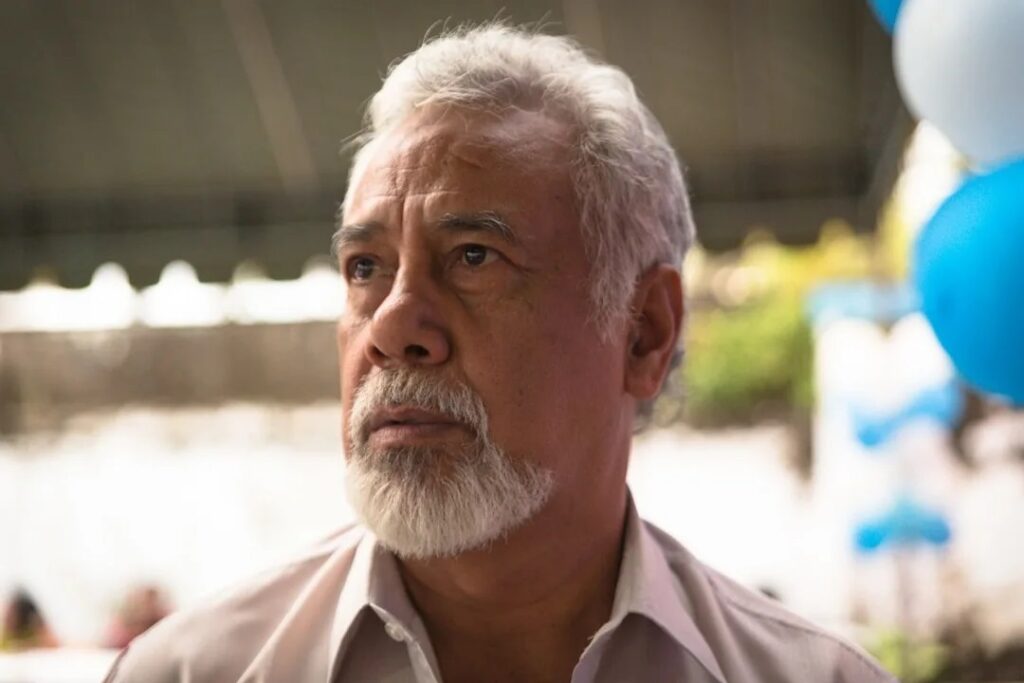 https://lens.monash.edu/@politics-society/2021/02/26/1382892/timor-leste-political-leadership-patriarchal-relationships-and-the-paedophile-priest