BUFFALO (NY)
Buffalo News [Buffalo NY]

April 1, 2021
By Jay Tokasz
A federal bankruptcy judge has temporarily blocked three dozen Child Victims Act cases against area Catholic parishes and schools from moving forward in State Supreme Court.
The judge put the 36 cases on hold until Oct. 1, saying their advancement now would threaten the Buffalo Diocese's bankruptcy reorganization effort.
"At a time when the vast majority of interested parties are working to find a way for the debtor to reorganize, the distraction of state court litigation for the benefit of a few will endanger the prospects of an outcome for the benefit of everyone," said Chief Judge Carl L. Bucki of the U.S. Bankruptcy Court in the Western District of New York in a written ruling Wednesday.
A Chapter 11 bankruptcy filing in 2020 automatically stopped 260 Child Victims Act lawsuits against the diocese from advancing in state courts. Catholic parishes, schools and other entities that are separate nonprofit corporations did not file for bankruptcy.
Bucki last July temporarily protected parishes and schools from lawsuits. Those protections became more permanent when abuse survivors who make up the committee of unsecured creditors struck a deal with the diocese to not press forward with lawsuits against individual parishes. In exchange, the diocese agreed to hand over thousands of pages of confidential internal documents on abuse, clergy records, finances and other matters.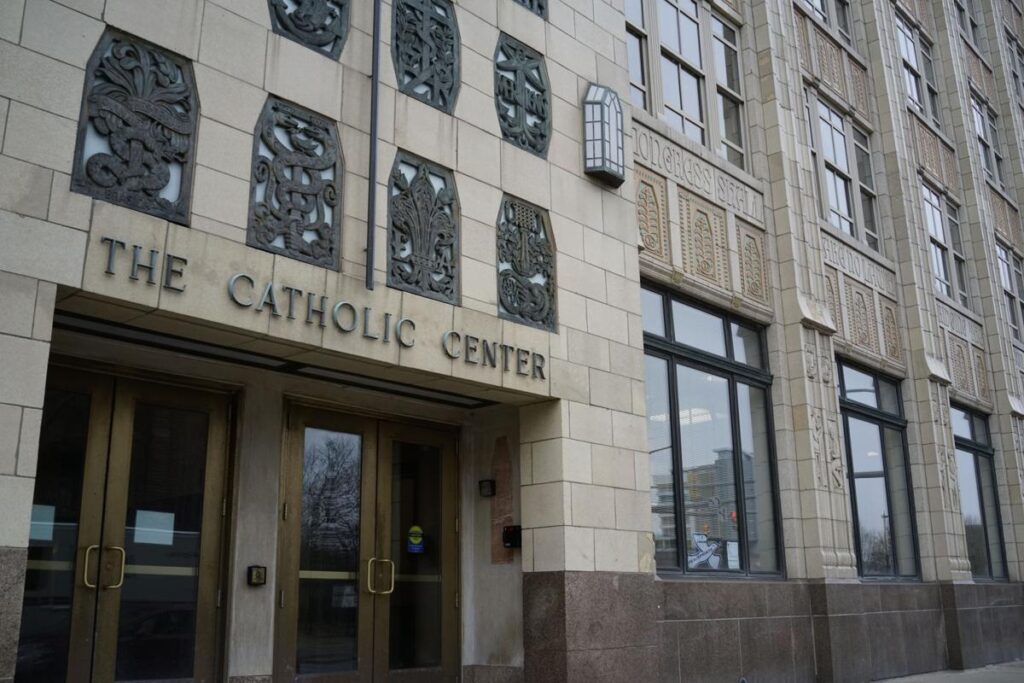 Most plaintiffs with CVA cases involving Catholic entities agreed to the deal, except for 36 people represented by attorney Richard Weisbeck, who argued that his clients have waited long enough to pursue claims in state court. Weisbeck has been trying to move ahead against non-bankrupt Catholic entities.
The diocese's lawyers argued that the diocese needs more time to sort out insurance coverage and that Weisbeck's lawsuits would drain diocesan assets and threaten a settlement with all victims, because much of the insurance is intertwined between the diocese and parishes.
At the diocese's request, Bucki ordered Weisbeck to hold off further prosecution of his cases until Oct. 1.
The judge, however, said Weisbeck potentially could ask for court permission to continue his cases against individual priests and religious orders, if they won't affect "diocesan interests."
Weisbeck's clients also may seek reconsideration of the order at any time, "if circumstances warrant," said Bucki.
https://buffalonews.com/news/local/judge-temporarily-blocks-36-clergy-abuse-claims-citing-threat-to-buffalo-diocese-bankruptcy-case/article_5eef3dd2-9317-11eb-911d-87420abd016f.html