VATICAN CITY (VATICAN CITY)
The Tablet [Market Harborough, England]

April 1, 2021
By Christopher Lamb
In 2018, when the Pope visited Chile, he dismissed as "slander" the allegations of Juan Carlos Cruz that a bishop had covered up abuse by Fernando Karadima.
Cruz and two others had bravely come forward with details of abuse perpetrated against them by Karadima, then a highly-respected and powerful priest. They had faced attacks, criticism and a refusal from the church hierarchy to believe them.
Following his Chile trip, Francis realised he had made a bad misjudgment, commissioned an investigation, and apologised to Cruz and the other survivors.
Three years on, Cruz, an international advocate for survivors of clerical abuse, has been appointed by the Pope as a member of the Pontifical Commission for the Protection of Minors. It is quite a turnaround and comes seven years after two Chilean cardinals managed to block an earlier attempt to appoint him to the safeguarding advisory body.
The reversal is also rooted in Francis' recognition that he must place victims, and their stories, at the centre of the Church's response to abuse scandals.
During the Chile debacle, the Pope invited Cruz and two other survivors to spend several days with him in the Casa Santa Marta sharing their stories. Soon after, the Pope held a summit with the Chilean bishops in Rome which led to the entire hierarchy offering their resignations over the scandal.
"Never would I have imagined to have spoken to the Pope so freely, after all I went through," Cruz told The Tablet. "In many ways, the bishops in Chile have been the Pope's 'crown of thorns'."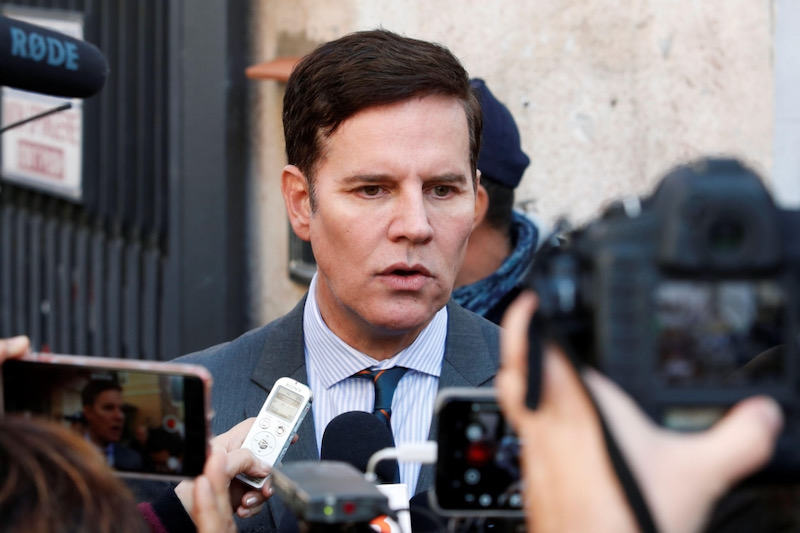 He said that in his new role "no one [can] silence me or buy me, or make it a PR effort. I will try to humbly help wherever I can." While he trusts the Pope, the same cannot be said for some of the world's bishops.
"Clericalism runs rampant in the church still," he explains. "The Pope has done things to hold people accountable, but you run into brick walls."
Cruz, who works as the Chief Communications Officer and Global Head of Public Affairs at the company Livent, points out that Francis' approach of accompaniment and listening followed up by action is "a model for bishops who want to do something."
Cruz's appointment is also a shot across the bows of the Congregation for the Doctrine of the Faith after their ruling that the Church cannot bless same-sex couples.
An openly gay man, Cruz dealt with the nasty slur that he wasn't a victim because he was gay and somehow "might have liked being molested".
In 2018, the Pope told him: "Juan Carlos, that you are gay does not matter. God made you like this and loves you like this."
The Chilean abuse advocate has been critical of the CDF ruling, saying it has "caused a lot of hurt" and that he does not believe it came from Francis' "pen or mouth". The Pope, he stressed, "sees people without adjectives," and focuses on the person.
"When Pope Francis sees pain or sorrow, he walks towards it," Cruz says. But, when it comes to some in the CDF, he adds: "I see people that create pain and sorrow, and that's so not Pope Francis."
https://www.thetablet.co.uk/news/14007/pope-appoints-abuse-victim-to-top-safeguarding-role