SALEM (MA)
Gloucester Times [Gloucester MA]

May 13, 2021
By Julie Manganis
SALEM — Before there were the groundbreaking stories and accolades, before Columbia and Tufts universities, there was Rachel Zoll's hometown of Salem, where lifelong friends this week recalled a warm, kind, and fiercely intelligent young woman.
"A good life lost too soon," said childhood friend and Salem High School classmate Ilene Simons on Wednesday, in reaction to Zoll's death last week.
Zoll, the youngest child of former Salem Mayor and state District Court Chief Justice Samuel Zoll, was 55 when she succumbed to brain cancer last Friday.
The Associated Press, where Zoll had spent 17 years as a national correspondent covering religion, reported on her numerous professional achievements — accomplishments those who knew her growing up in Salem say were not surprising.
Simons (then Talkowsky) grew up with Zoll in North Salem before the Zolls moved to Chestnut Street. They would be at each other's homes, or playing at McGlew Park or Mack Park.
Their families would carpool to Temple Shalom, on the other side of the city, where Simons and Zoll went to Hebrew school together and had their bat mitzvahs in the same year.
Later, they were members of the Class of 1983 at Salem High School, where Zoll was in the National Honor Society.
Zoll was quiet, but kind and caring, said Simons, who is now Salem's city clerk. "A lot of people were just drawn to her."
Cindy Theriault, who works for Salem Fire Department now, met Zoll when the two were students in Ina Lathrop's German class at Salem High.
"She was very intelligent but also very down-to-earth," said Theriault. The students in those classes formed lifelong bonds, and Theriault recalls hosting reunions years later.
Theriault last spoke to Zoll around the time Zoll's father died.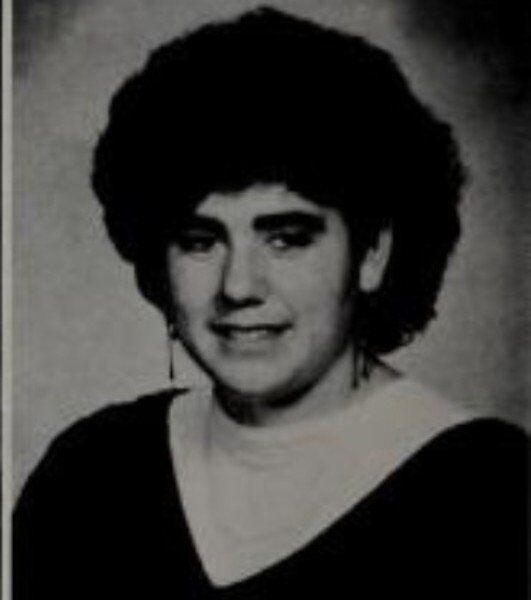 Abby Kurzman was a year behind Zoll, she recalls, and looked to her as a role model. The two were also in the band together, where Zoll played trumpet and French horn. "I kind of put her on a pedestal," Kurzman recalled.
"Her sense of humor made her down to earth," said Kurzman.
Zoll's high school yearbook quote is taken from "Star Trek" — "Beam me up, Scotty. There's no sign of intelligent life down here."
Zoll went on to Tufts University and then earned a master's degree from Columbia University in New York.
Zoll returned to Salem after grad school to work at what was then called The Salem Evening News. In the mid-1990s, she went to work for The Associated Press.
Zoll covered general news around New England at first, her byline appearing throughout the region in AP-member papers. Eventually, in the spring of 2001, she became a national correspondent for the organization, based in New York, and developed a specialty covering religious issues.
Zoll covered religion in all its aspects, from the spiritual to the political, and her stories reached a global audience, the AP reported this weekend following her death.
"Rachel was one of the most universally beloved colleagues we had," AP's managing editor, Brian Carovillano, told the organization. "She was also one of the best reporters, on any beat. … She had a knack for finding the story or angle that no one else considered but is packed with insight and surprises. Most importantly, she was always the best kind of colleague, always available for help or consultation. … She always had time for everyone."
Zoll's 17 years on the religion beat was marked by two papal transitions and the clergy sex abuse scandal in the Catholic Church.
She also wrote about the impact of sweeping societal changes on religious denominations, issues such as race, same-sex marriage and the role of women, the AP reported.
One of Zoll's frequent sources was the Rev. James Martin, a Catholic priest who is editor-at-large of the Jesuit publication America. He recalled her laughter, staccato-like and frequent.
"Rachel was not only an amazing reporter, who was dogged in her pursuit of a story, but a wonderful person: warm, smart, funny," Martin told the AP. "Sometimes when she called me for a story, we spent more time laughing than talking about the story."
Zoll became ill in January 2018 as she was helping to negotiate a major expansion of AP's religion coverage via a grant from the Lilly Endowment. A few weeks later, she was diagnosed with the incurable cancer glioblastoma.
Zoll moved back to Massachusetts and was living with a sister at the time of her death.
She is survived by her mother, Marjorie Aronow Waldman; three older siblings and their spouses — Barry Zoll and his wife, Susan; Cheryl Zoll and Eric Sawyer, and Risa Zoll and Tim Williams; and five nieces.
On Sunday, shortly after hearing the news, Simons took a walk along Chestnut Street, pausing at the Zoll home to say a prayer.
Material from the Associated Press was used in this report.
Courts reporter Julie Manganis can be reached at 978-338-2521, jmanganis@gloucestertimes.com or on Twitter at @SNJulieManganis.
https://www.gloucestertimes.com/news/local_news/friends-recall-journalist-as-kind-hearted-and-smart/article_1d83df93-d26f-55e1-94b9-9f5ded69b209.html