SANTA FE (NM)
Catholic News Agency - EWTN [Denver CO]

April 30, 2021
The Archdiocese of Santa Fe intends to sell over 700 properties by year's end to help pay for settlements to sexual abuse survivors, an examination of court records has found.
An examination of court records by the Santa Fe New Mexican newspaper found that the diocese has sold at least six properties over the past year and intends to sell 732 more by late July.
Those first six sales generated $7.5 million for the diocese, the records show. According to the AP, among the buildings sold were several surrounding a Carmelite Monastery in Santa Fe.
Of the many more properties to be sold by an auctioneering firm, most are small vacant lots, fields, or grazing land donated to the archdiocese by families, the New Mexican reported.
In August 2020, the archdiocese listed the vacant St. Francis Cathedral School in downtown Santa Fe for $3.6 million.
The archdiocese filed for Chapter 11 bankruptcy protection in late 2018. At the time, Wester said there were between 35-40 active sexual abuse claims against the archdiocese. 
The New Mexican now reports that nearly 400 people have now filed claims of abuse in the archdiocese.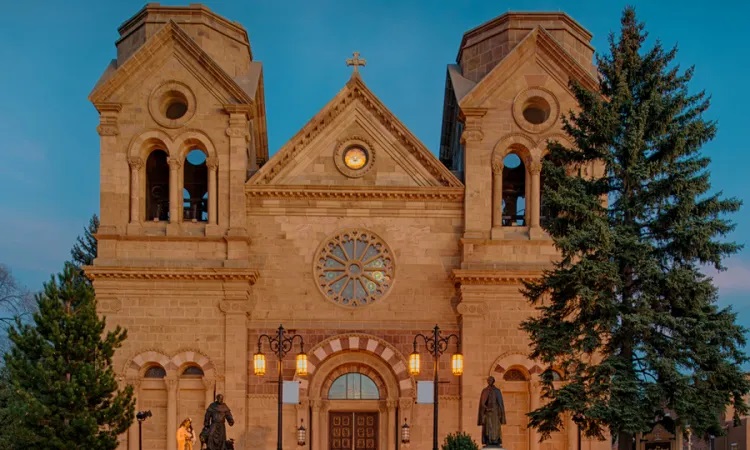 Throughout the bankruptcy process, some alleged abuse survivors have accused the archdiocese of transferring some properties' ownership from the archdiocese to individual parishes to protect them from being lost in the settlement process.
In October 2020, a U.S. bankruptcy judge ruled that lawyers for clergy sex abuse survivors can file lawsuits alleging the archdiocese fraudulently transferred the property and assets in order to shield them from being used for payouts, the AP reported.
The archdiocese did not respond by press time to CNA's request for further comment.
https://www.catholicnewsagency.com/news/247482/santa-fe-archdiocese-to-sell-over-700-properties-amid-mounting-abuse-settlements