SPRINGFIELD (MA)
Athol Daily News [Athol MA]

May 30, 2021
By Dusty Christensen
The Catholic church in western Massachusetts has announced that it will release an expanded list of those credibly accused of sexually abusing a minor while serving the church.
In a letter to parishioners, Bishop William Byrne said the Roman Catholic Diocese of Springfield — comprising 79 parishes and seven missions across Berkshire, Franklin, Hampden and Hampshire counties — is expanding its criteria for disclosure of accusations. The diocese will release its updated list in early June, and Byrne said it will include a "considerable addition" by including those who were dead when an allegation surfaced, were members of a religious order or were lay employees of the diocese.
"As a Church, both locally and universally, too many times in the past we have failed to protect the innocence and dignity of minors from those who committed these heinous crimes," Byrne wrote. "We can never erase the harm done, however, acknowledging a survivor's allegations to be credible brings the truth of their horrific experience into the light. I offer my most sincere apology to all who have suffered from the abuse and to their loved ones. I am truly sorry."
Byrne's letter was dated May 24. That was the same day Hampden District Attorney Anthony Gulluni announced that his office had intended to bring murder charges against former Catholic priest Richard Lavigne, a convicted sex offender accused of sexual abuse by more than 60 people, for killing 13-year-old altar boy Danny Croteau in 1972. A diocese spokesperson said in a statement that Byrne had already planned the release of an updated list before Gulluni's announcement.
Lavigne, who had died of COVID-19 just days before the announcement, had long been the only suspect in the killing of Croteau, whom police found beaten to death and floating in the Chicopee River.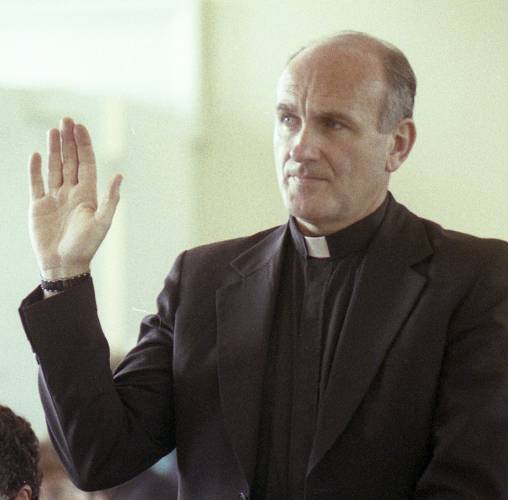 In 1994, the diocese paid $1.4 million in a series of settlements to 17 victims of Lavigne. A decade later, the diocese paid out another $7.7 million to 46 of his victims. It wasn't until 2004 that the Catholic church defrocked Lavigne, who pleaded guilty in 1992 to sexually abusing three boys at St. Joseph's in Shelburne Falls.
Too much attention
Lavigne avoided jail time in that case. Judge Guy Volterra — who at the time chastised the news media, saying reporters gave the case too much attention — sentenced Lavigne to 10 months probation and a seven-month psychiatric treatment program.
In his letter Monday, Byrne said on the diocese's new list, an allegation is deemed credible if there is reasonable cause to believe the sexual abuse occurred. The list will include posthumous allegations deemed credible by either the Diocesan Review Board or its predecessor, the Misconduct Commission.
"While it is not a definitive finding of guilt, the public acknowledgment of those credible allegations is a critically important action that the diocese owes to those survivors who have so courageously stepped forward," Byrne said.
When asked why lay employees, members of a religious order and the deceased weren't included on the diocese's previous list of credibly accused abusers, diocese spokeswoman Carolee McGrath said Byrne has expanded the criteria for inclusion on the list because he is committed to transparency and healing.
"Those categories were not previously listed primarily because a deceased priest does not have an opportunity to participate in the review of the allegation," McGrath said. "These are not new allegations."
After the Hampden DA's announcement that Lavigne had killed Croteau, advocates for victims of sexual abuse called on the Springfield Diocese to release all of its files on Lavigne and others accused of sexual abuse. In a statement, the diocese said that it handed over all of its information — including 10,000 pages of documents and testimony from former diocese leaders — to the Hampden district attorney's office in 2004.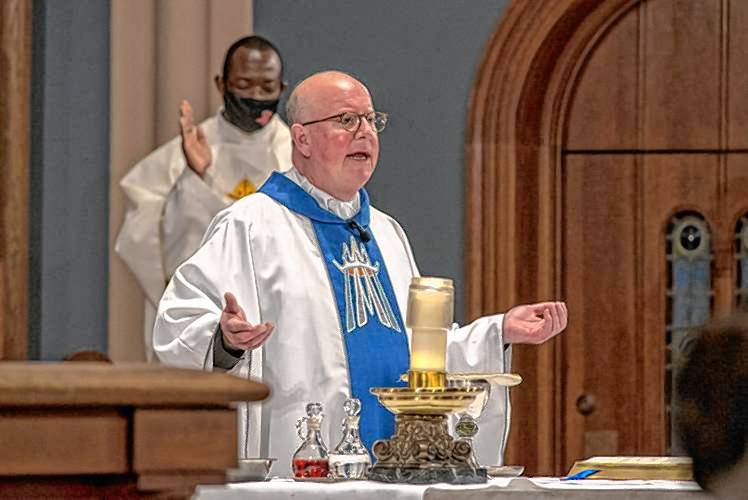 Committed to transparency
In his letter, Byrne said that the church's Office of Safe Environment and Victim Assistance conducted a review of all cases prior to the release of the updated list, which will be posted to diospringfield.org. Raina Lamande, a forensic psychologist and University of Massachusetts Dartmouth researcher, conducted an independent review as well, Byrne added.
"Going forward, the names of additional individuals found to have credible claims of sexual abuse of minors will be added to the list, based on new information or a new evaluation by the Diocesan Review Board," Byrne said. "The expanded disclosure policy is only one element of our response to receiving an allegation of sexual abuse of a minor. Currently, all allegations are immediately reported to law enforcement and we cooperate fully in their investigations."
Byrne said that he is committed to transparency and communication and that the expanded list is part of that commitment. He encouraged victims of abuse at the hands of those in the church to report their allegations to law enforcement as well as the Office of Safe Environment and Victim Assistance by either calling (413) 452- 0624 or the confidential toll-free number (800) 842-9055, or by sending an email to reportabuse@diospringfield.org.
"My commitment to assuring that the Catholic Church here in western Massachusetts is employing the best practices possible in receiving, evaluating allegations, and employing pastoral care to any person abused in this diocese is absolute," Byrne said. "As we make this expanded disclosure announcement, I expect more changes in our systems will be identified and recommended by the Independent Task Force on the Response to Sexual Abuse within the Diocese of Springfield."
Dusty Christensen can be reached at dchristensen@gazettenet.com.
https://www.atholdailynews.com/Springfield-Catholic-church-diocese-to-update-sexual-abuse-accusation-list-40691477