Fr. Louis Paul White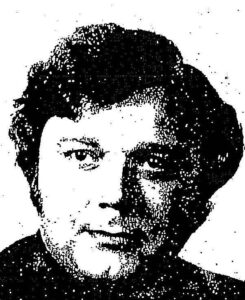 In 2008 a man told the archdiocese that White and two other priests molested him as a minor at San Fernando Cathedral 1978-82. In 2009 the archdiocese made the allegation public and said previous allegations had been "handled" at that time. One man filed suit 11/18/10 claiming 1976-77 abuse. Case with archdiocese settled 1/7/13. A separate Default Judgment for $181M taken against White who represented himself but did not show for the trial. On the archdiocese's list 1/31/19. It notes he was sent to treatment in 1980 after an allegation. Reassigned in 1981 and abused again. Sent again to treatment in 1986. Reassigned with restrictions. Left ministry in 1988. Laicized in 1989.
---
Return to main database page. See abbreviations and posting policy. Send corrections.
Our Database of Publicly Accused does not state or imply that individuals facing allegations are guilty of a crime or liable for civil claims. The reports contained in the database are merely allegations. The U.S. legal system presumes that a person accused of or charged with a crime is innocent until proven guilty. Similarly, individuals who may be defendants in civil actions are presumed not to be liable for such claims unless a plaintiff proves otherwise. Admissions of guilt or liability are not typically a part of civil or private settlements. For more information, see our posting policy.