"Don't Tell Anybody ... You'll Get in Trouble, and So Will I"
Secrets Finally Become Matter of Public Record

Third of Three Parts

By Bob Ehlert
Star Tribune
December 13, 1988

[See also Part One and Part Two. These articles were scanned by BishopAccountability.org from a copy of the original newspapers.]

The call came in to the Mendota Heights police station at 7 p.m. on Aug. 21, 1977.

A patrolman in neighboring Inver Grove Heights was relaying information from the parents of a 16-year-old boy who had just reported a sexual-abuse incident. He had been picked up hitchhiking in St. Paul Park that day and was later allegedly assaulted by the driver. The suspect was white and about 45. He wore golf clothes, had a beer belly and drove a Plymouth, according to the police reports.

His name was Tom.

Tom had picked up Mike hitchhiking at 2:30 p.m. After exchanging pleasantries and names, Tom said he was going golfing later, and asked if the boy wanted to caddy.

Mike (whose real name is withheld because he was a juvenile) said he would. The two made arrangements to rendezvous at a gas station later that afternoon near the boy's home in Inver Grove Heights.

They shot a round of golf, and, as agreed, Mike pulled the cart around.

After golfing, Tom suggested that the two go get a Coke and a sandwich. Then Tom drove to the Mendakota Country Club down the road and invited Mike into the locker room.

"We sat in there for a couple of minutes, and then we went out to the shower, then we went back in the sauna," Mike said, according to a statement he later gave the Mendota Heights police. "We were sitting ... and he tried grabbing my penis. I tried shoving his hand away and stuff, and he's sitting there saying I'm shy and all this, and then he kept trying to do it."

On the way out, Mike said Tom lunged at him again, this time grabbing him around the middle and reaching for his genitals.

After the two had dressed, Tom bought Mike a can of pop and then took him back to the gas station.

Mike told his mother about the incident, and she called the police, who asked Mike to call them if he heard from Tom again.

Three days later, Tom called, according to police reports. Mike and Tom arranged another golf outing for 4:30 p.m., meeting at the same gas station. Then Mike called the police.

When Tom arrived in the white Plymouth, right on schedule, Richard Thul, who was then the Mendota Heights police chief, and a fellow officer arrested Tom and read him his rights.

"Tom" turned out to be Father Tom—Father Thomas Paul Adamson of St. Thomas Aquinas rectory in St. Paul Park.

"He was very calm, especially considering the charge (indecent liberties) and since he was a Catholic priest," Thul said.

Father Tom asked what he should do and said that the matter was not such a big deal, Thul wrote in his report. "I asked him whether he had touched Mike's penis."

Father Tom told the chief that he did try.

The priest was handcuffed and loaded into the police car.

At the police station, Father Tom was fingerprinted, photographed and asked if he would like to make a statement.

He declined and then was released.

Some 10 years later, when asked in depositions about the events outlined in the police report, Father Tom remembered the arrest but not the details.

The priest was never prosecuted, nor was the incident discovered by his fellow priests, by his parishioners, by his superiors or any other authority in the archdiocese, where he worked, or the Diocese of Winona, where he had been ordained in 1958.

Dakota County authorities did not prosecute the indecent-liberties charge, claiming the language of the law at the time would not support it. So Father Tom's case was passed along for prosecution to the city of Mendota Heights. The charge: indecent exposure, a misdemeanor.

What happened next is anybody's guess. No one seems to remember how or if the case was settled, and no record of it could be located in Dakota County.

"I don't remember how it was resolved," said Thomas Anderson, who at one time was assigned to prosecute the case for Mendota Heights.

Did the archdiocese know about Father Tom's admitted abuse of Mike?

"I know of no one (in the archdiocese) who was contacted. All my discussions were with (other) attorneys. I have the general sense that they had had some discussions with someone in the church, but it really is an impression."

In his depositions, Father Tom said he engaged James O'Connell, a Hastings lawyer, to defend him as a result of his contact with Mike. O'Connell does not deny that, but he said he does not recall who did the defense work.

After negotiations between the city of Mendota Heights and Adamson's legal counsel, Father Tom once again was referred to a therapist for evaluation, according to the priest's depositions.

Although the reason is unclear—Thomas Anderson suggests there may have been some plea bargaining—O'Connell asked Carl A. Schwartz, a psychiatrist then practicing in St. Paul to examine Adamson. Schwartz did, he said in a letter to O'Connell written Nov. 23, 1977.

"...This young man has recently been more overwhelmed by his homosexual needs and desires and has on one occasion reached out to fondle young male teen-agers' genitals." Schwartz wrote. "I would point out in passing, this is about as far as he will go homosexually with males."

Schwartz made note of Adamson's relationships with "older males" and recommended psychotherapy for "about a year."

"This has a good chance of remitting and not reoccurring at a later date, " said Schwartz, who offered Father Tom a discount psychotherapy fee of $25 an hour because of the priest's professional status. "....This man has clinical psychiatric difficulties in the form of conflictual homosexual feelings. He is not a criminal type and very definitely is not a person who wishes to go out and hurt others. As such, he does not represent a danger in an open community."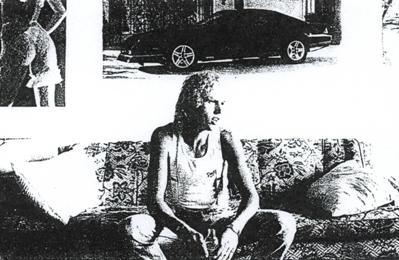 Greg Riedle sat in his apartment in a town north of the Twin Cities, where he lived last summer. Staff photo by Joey McLeister.
Mike, Greg Riedle and five other boys who allege abuse by Father Tom during his tenure in the archdiocese probably would not agree with that assessment.
But a decade ago it was standard procedure for institutions and the parents of victims to deal quietly with sexual-abuse situations.
Never in the first 16 years of his career in the Diocese of Winona, 1958 through 1974, was Father Tom subjected to public or judicial scrutiny for sexual misconduct.
Even while he was in treatment, Father Tom was sexually abusing Greg Riedle. Carolyn Wheeler, the wife and associate of Carl Schwartz, administered the treatment, beginning in late 1977. Schwartz and Wheeler declined to comment for this story.
"It seems like I was meeting with her every other week for over a period of a few months," Father Tom testified. "She did a lot of dream therapy; that's the principal memory I have of my working with her."
There are affidavits from three other boys from St. Thomas Aquinas parish who now allege Father Tom abused them between 1976 and 1979. The priest either makes outright denials of the accusations or says he cannot recall the incidents. But he does admit continually abusing Greg Riedle during that time.
Not until 1980, a year after Father Tom became administrator of Immaculate Conception Church in Columbia Heights, was the archdiocese rocked by the revelation that this priest of promise had been molesting a boy in that parish.
After being reported by a fellow priest in November 1980, Father Tom was summoned to the chancery of the archdiocese. There Father Tom confessed the abuse to Father Robert Carlson (who later became a bishop).
When told that he would have to resign from the parish, Father Tom wept.
The parents of the abused boy met with Carlson in December 1980. At that meeting, Carlson said he told the parents "something would be done."
Father Tom was asked to leave his parish position and instructed to enter treatment, which he later did.
But according to a signed affidavit prepared for Jeff Anderson (the Riedles' attorney) the parents of the eighth-grade boy also were told that this was an isolated incident.
The family was not told later when archdiocese officials consulted with one of Father Tom's therapists, Father Kenneth Pierre, who told Carlson that "there have been other incidents of this nature."
Carlson and Archbishop Roach had permission in writing from Father Tom to review his private, psychological history, which included Father Ken Pierre's notes about past sexual indiscretions in the Diocese of Winona. Carlson said archdiocese officials did not consult the files then, choosing instead to discuss the matter with Pierre.
Archdiocese officials say they were under the mistaken impression that Father Tom's "homosexual problem," up to that point, included only adult males. The diagnosis of a "homosexual problem," in fact, was the conclusion of therapists who treated the priest in the 1960s and 1970s.
As a result of Father Tom's abuse of the eighth-grade boy at Immaculate Conception parish, he was removed from his duties as administrator and was hospitalized by a Minneapolis psychiatrist, Dr. Joseph Gendron.
At the conclusion of Father Tom's 19 days of inpatient therapy at St. Mary's Hospital in Minneapolis, however, archdiocese officials reassigned him in February 1981 as associate pastor of the Church of the Risen Savior In Burnsville.
*
There were conditions along with the placement at Risen Savior, however.
Father Tom was orally instructed to: have no youth contact; have no contact with anyone at Immaculate Conception Church in Anoka County; stay out of Anoka County; continue to talk with Gendron, and keep in regular contact with an archdiocese adviser, Father Michael Korf.
Father Tom stayed in contact with Korf and Gendron but, at one point or another, he eventually broke the other rules.
The talks with Gendron eventually became sporadic and mostly conversational, as in, "How are you doing?" To which Father Tom would respond in person, or over the telephone, that things were going well.
As for forbidden people and places, Carlson—who himself was suspicious of Father Tom—passed along reports that Adamson had been seen with youths from Immaculate Conception; a secretary at Risen Savior said boys frequently called for Father Tom. Also there was the July 1982 meeting with Greg Riedle at a Roseville shopping center.
And there was an October 1982 episode—which archdiocese officials contend they didn't learn of until March 1983—involving Father Tom and a youth from his new parish.
In that case an Apple Valley boy alleges that Father Tom reached for his genitals while the two were in a whirlpool at a Burnsville athletic facility. The boy's mother had been taking religious instruction from Father Tom.
The priest has denied the allegation, but admitted that he and the youth were naked in the pool. The police report states that Father Tom said he was merely "tickling" the boy.
The youth's mother had informed the Burnsville police, who, after an investigation, concluded: "status unfounded—no crime occurred." Next she alerted the archdiocese.
No one in the archdiocese told her about the 1980 incident involving Father Tom and the boy at Immaculate Conception.
Nonetheless the archdiocese considered the incident a violation of its 1981 behavior agreement, which was an unwritten understanding between Father Tom and his supervisors.
Subsequently the agreement was put in writing and signed by Father Tom and Archbishop Roach. Father Tom remained as associate pastor of Risen Savior until early 1985, when the Riedles began to press the case for their imprisoned son Greg.
By 1986 Father Tom's history was becoming clear to the Riedles, even though none of the priest's past had been made public.
"You know, I honestly believe that I am more angry at Archbishop Roach because I believe that he knew," Janet Riedle said. "I don't care if he didn't know exactly. I believe he knew that there was something wrong. And that he had a responsibility to know why that priest was being transferred from Winona. Why he was being asked to accept a priest from someplace else.
"As a parent, and as a parent of a victim, I just feel that the church had a responsibility. We didn't walk away from the church. We didn't stop being practicing Catholics. We didn't stop supporting our parish. And the church never came out and said, 'What can we do for the victim and his family?'"
*
On Oct. 30,1984, Archbishop John Roach received a letter from the spiritual leader in the Diocese of Winona, Bishop Loras Watters. Father Tom's abuse of Greg Riedle had been made known to both men at that time.
"I am very sorry that Father Adamson's many talents continue to be compromised because of his involvement with juvenile males, and all the more so now that his irresponsible conduct has now become a matter of public record. As you will recall, when I asked you to consider helping Father Adamson in January of 1975 I indicated that I could no longer ask him to accept pastoral responsibility in the Winona Diocese because of this same type of problem...."
| | | |
| --- | --- | --- |
| | | |
| Bishop Loras Watters | | Bishop Robert Carlson |
Jeff Anderson, the Riedles' attorney, questioned Watters and Carlson about the letter in their first depositions (many parties in the suit were called upon to testify more than once, under oath but not in open court).
After providing sworn statements, Roach and Carlson called a meeting with Watters at a location halfway between St. Paul and Winona.
In the Villa Maria Academy south of Red Wing, Minn., in August 1986, the three men discussed who knew what and at what point they knew it, according to a later deposition by Carlson.
Attorney Anderson, who was not at the closed meeting, said, "They met for one purpose: to discuss the fact that they were pointing the finger at each other and to resolve their differences."
Carlson, who was at the meeting, said that neither Roach nor Watters prevailed upon the other to change his story.
Later, in October 1986, Bishop Loras Watters of the Diocese of Winona resigned his post at 70, citing his age.
When asked to comment on the Adamson situation last summer, Watters declined.
*
In February 1987—after 25 months and several failed attempts to settle the Riedle lawsuit in private—the Riedles and Jeff Anderson decided to go public.
There were TV news stories, frontpage headlines and many links to national trends about priests who had sexually molested minors. Millions of dollars had been awarded to victims of abuse by a Catholic priest from Louisiana. Many more cases were being investigated and decided—some of them in Minnesota.
Officials from the two Minnesota dioceses and the Riedle family found themselves in the midst of the local fray. Charges and answers to charges from both the plaintiffs and the defendants were bandied about in the local media.
But it was an article in the March 1987 Catholic Bulletin—an archdiocese publication—that caught Janet Riedle's eyes.
In the March 1987 Catholic Bulletin, Roach—who would not entertain questions on the Adamson situation for this story—addressed the topic of sexual abuse by priests.
In the article Roach said he was praying for the victims, the families and members of the priest community who had suffered as a result of the sexual abuse. "I pray also for Father Adamson. Whatever torture the rest of us may experience, he must be the most tortured of all," he wrote.
To Janet Riedle, Roach's words were just more evidence that her church was out of touch with the victims.
*
At a press conference shortly after public disclosure of the lawsuit. Bishop Carlson said that if mistakes had been made during the Adamson affair, they would not be repeated.
"In retrospect, we would handle it differently today," said Carlson during an interview.
After the lawsuit was made public, Carlson helped formulate a new five-point set of guidelines that provide for immediate and ongoing care for the victim and swift removal from duty of the alleged victimizer. In all future cases, police are to be alerted. (In February 1987, when Carlson received a call from someone accusing a Byzantine Catholic priest—not affiliated with the archdiocese—of sexually abusing parish children, Carlson himself reported what he knew to authorities.)
Under the guidelines, a priest such as Adamson would have to spend up to five years in treatment and after-care programs before he was considered for another permanent assignment—one that could not include ministry to minors. The Diocese of Winona has revamped its approach to dealing with such situations too.
"The Archdiocese of St. Paul and Minneapolis is painfully aware that information is now available which clearly argues against a decision to place Thomas Adamson in a position of responsibility, which may include youth contact," the archdiocese wrote in court papers defending its position.
Bishop Carlson echoed that sentiment when he said, "It's unfair if they just take it from hindsight and apply kind of a 20-20 vision to it." Using hindsight, people argue that the church didn't do enough, but, he said, "We did try to do something...."
The question that will always remain is: How much and what kind of information was relayed from bishop to bishop in Winona, from Winona to the archdiocese?
One of four lawsuits brought against the church as a result of Adamson's behavior may leave that question up to a jury in a civil trial scheduled to begin in February.
The alleged victim at the Church of the Risen Savior in Burnsville and his mother are among those suing the two dioceses now.
Anderson's firm represents all of the plaintiffs in the suits that involve Father Tom. What separates the other three outstanding suits from the Riedle action is that the others did not allege abuse over an extended period of time. Greg Riedle's relationship with Father Tom went on for two years.
Most of the other alleged victims in the two dioceses where Adamson is accused had only brief encounters with the priest. The exceptions are two southwest Minnesota youths with whom Father Tom allegedly carried on extended relationships. One lasted 10 years, overlapping that youth's passage to legal age. Both are now adults, and neither has filed a suit.
Mary and John Doe, as the Risen Savior family appears on their suit, argue that the "five-second" alleged incident with Father Tom in the whirlpool in 1982 caused severe trauma.
There is debate among psychotherapists about the impact of such brief encounters on victims. Nonetheless a Ramsey County judge earlier this year ruled that the Risen Savior victim could ask a jury to assess punitive damages. The damages could exceed the normal ceiling of $400,000 in noneconomic loss, such as pain and suffering and emotional distress.
If the civil case comes to trial in February, and if the jury finds the Diocese of Winona and the Archdiocese of St. Paul and Minneapolis were negligent, Anderson believes the case could have an impact on actions all over the country.
"The claim for punitive damages, we believe, is going to be a lot more substantial than for compensatory damages," Anderson said. "They know there's a cap on compensatory damages in Minnesota of $400,000. They see their exposure in compensatory damages as no more than that."
To prepare for a possible punitive damages award, Anderson and colleagues have begun trying to gather information to help them measure the assets of the various church entities. Anderson believes that means he should go beyond the region—even to Rome, it necessary—to gauge the Catholic Church's ability to pay.
Andrew Eisenzimmer, an attorney representing the archdiocese in the suit, said he doubts Anderson could take the financial-discovery process beyond the archdiocese level.
*
This past March, the Riedles and all the parties from the other side—the Diocese of Winona, the Archdiocese of St. Paul and Minneapolis, the insurance companies, St. Thomas Aquinas Parish and Father Tom—reached a monetary settlement.
Officially designated as a "substantial sum," the exact amount was not disclosed. Although no one involved has breached the nondisclosure agreement tied to the settlement, there was a hint of dollar figures discussed before the settlement was made.
Shortly after the suit was made public in 1987, Greg Riedle was charged with sexually abusing another girl. Although the judge eventually dismissed the case, during the testimony one of the witnesses in Greg's criminal trial testified that she had heard Greg say he had been offered between $1 million and $1.5 million to settle.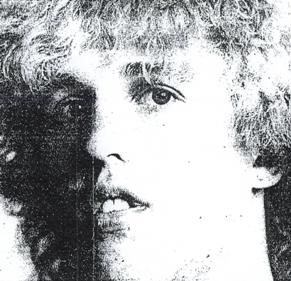 Greg Riedle continued in a sexual addiction program after completing an in-patient program. He has recently moved to Florida. Staff photos by Joey McLeister.
"There is no amount that is enough because you can't give back, the church can never give back to me the total trust that I would love to have," Janet Riedle said. "No amount of money is going to give Greg back the living happily ever after.... I think Greg was robbed of too many years of that process of growing up. I think Greg grew up when he had his first contact with Father Adamson. And it was like an adult affair, and he was a child."
Janet Riedle has stopped taking the sacraments in the Catholic Church. She has, more or less, quit the Catholic Church, although "I go to church once in a while to please my husband." Her husband, John Riedle, who declined to comment for this story, is still active in the church.
When their son was discovered to be a sexual offender, Janet Riedle turned him in, alerted authorities and warned all those who might come in contact with Greg. Janet will never understand why her church did not do the same with its son, the Rev. Thomas Paul Adamson.
Bishop Carlson, who was asked to answer Janet's question about why the church did not inform people such as she did, said he did not think, under the circumstances, he could answer it to her satisfaction.
He regrets that she feels the way she does toward the church. When asked what advice he had for the Riedles, he said he didn't know if he had the right to advise them. But his advice in general would be this:
"There are lots of things that happen to people in their lifetime. And some of them are good, and some of them are bad. I think that if we let a negative experience paralyze us in some way and make us bitter, that experience continues to have some power over us.... It takes away our freedom."
*
After leaving the archdiocese in January 1985, Father Tom went back to the Diocese of Winona and then on to a treatment program in St. Louis.
For the past three years friends and family say he has been able to say mass privately. His superiors in the Winona Diocese have asked him to refrain from publicly exercising his priestly function, Father Tom said said [sic] in his most recent deposition.
He still receives some financial support from the Diocese of Winona, but his future is unclear even to him.

Father Thomas Adamson
Father Tom has audited and taken courses at the University of Wisconsin-Eau Claire. As of this past summer, he was living in Eau Claire. He still visits often his large family in Byron, Minn., and still officiates some church liturgies for family members.
When asked if the family had forgiven him, a sibling who agreed to talk on the condition no name was used, praised the Tom Adamson who was always there to listen, to christen, to marry and bury the members of his family flock.
"He's my brother. I would never turn my back on him; neither would the rest," the sibling said. "You forgive your brothers 70 times seven."
Father Tom sees therapists when he feels the need. But he still grapples with unanswered questions.
"Why would a person with my gifts take this kind of a risk and so on? You know, what does it have to do—you can masturbate by yourself without a 14-year-old present and all those kinds of things," Father Tom said when discussing his problem during the Aug. 30 deposition. "I think there's a lot in the intimacy-needs area, a lot in control, being a forceful, dominant perfectionist type of guy that would like people around that I could be the lead guy.
"I've always worked at the idea of being celibate ... anybody can be celibate for a day. But then you extend that over weeks and months I found in my experience that something was going to explode...."
On a summer afternoon, when a reporter and a photographer knocked on Father Tom's door to ask about his side of this story, he declined to discuss any of the matters or personalities involved.
He even declined to open the door.
So Father Tom spoke through it the way priests speak through walls in confessionals:
"My mother sees it in the papers. Her friends call her. You can't know what she has been through. You can't know." Father Tom said.
Greg Riedle is no longer involved in an inpatient treatment program, but he is a member of a sexual-addicts support group.
"I have my one-year medallion," said Greg, who has since moved to Florida. "I haven't showed (myself) to anybody for a year."
When asked if he, also a sex abuser, were any better than Father Tom, Greg bristled at the question.
"Anybody who tried to compare me to Adamson, I'd argue that. And it's an argument I'd win. Because I am better," he said.
But he admits it is a battle: "I will always have this stuff in the back of my head. It doesn't go away. It always comes back somehow, some day. Anytime it wants."