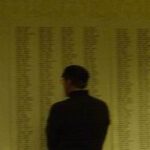 Welcome to our revised Database of Accused. Useful changes in this revised version are:
The database is now searchable/sortable by religious order.
You can now click on an accused person's name in one of the lists (by diocese, religious order, state, or alphabetical) and view a single linkable database entry. The single detailed entry displays all the sources we have assembled for that entry.
The revised database is now readable and easy to use on mobile devices.
The photos are larger and the sources are much more user-friendly. If we don't have a photo for an accused person, we provide a convenient way for you to send us one. Many thanks for your help!
We are busy adding other sorts and features - these additions will be much easier to make in this new version. Please write to us with suggestions: what new sorts and features would you like us to add?
Creating this new version was a complex task; we are continuing to test the database and improve it. Please
let us know
if you discover
problems that need to be fixed
.
This database provides convenient access, for law enforcement and other interested persons, to the names of all U.S. Catholic clergy accused of sexually abusing children and/or possessing child abuse images, commonly referred to as child pornography. Links are provided to the publicly filed court documents and mainstream media articles that are the sources for this database, and a factual summary of the allegations is provided for each accused person. This database continues and extends the work done by Jason Berry (in Lead Us Not into Temptation), the Linkup (in their Fallen Catholic Clergy banner), Sylvia Demarest (in her private database), and Survivors First (in their public one). See our overview. for more details. The Diocese of Tucson, which published the first diocesan list on June 21, 2002, and other dioceses that published early lists, are precursors too. Their efforts were based on internal diocesan lists (see a sample from Boston) maintained during the 1990s.
Search by Last Name
Tips for Searching by Last Name
View by Last Name
Go to the full list of last names in alphabetical order:
A B C D E F G H I J K L M N O P Q R S T U V W X Y Z
---
Database Keyword Search
Tips for Searching with Keywords
---
Select by Diocese name
---
Search Religious Orders
---
Select by Male Religious Order name
Select by Female Religious Order name
---
View by State
Go to the full list of names in state order:
AL AK AR AZ CA CO CT DE DC FL GA HI ID IL IN IA KS KY LA ME MD MA MI MN MS MO MT NE NV NH NJ NM NY NC ND OH OK OR PA RI SC SD TN TX UT VT VA WA WV WI WY
---
Select by State name
Our Database of Publicly Accused does not state or imply that individuals facing allegations are guilty of a crime or liable for civil claims. The reports contained in the database are merely allegations. The U.S. legal system presumes that a person accused of or charged with a crime is innocent until proven guilty. Similarly, individuals who may be defendants in civil actions are presumed not to be liable for such claims unless a plaintiff proves otherwise. Admissions of guilt or liability are not typically a part of civil or private settlements. For more information, see our posting policy.