Fr. Oliver Francis O'Grady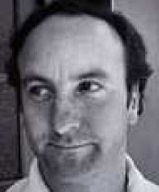 From Ireland. Worked many years in CA. Convicted 1993 in CA. Received 14-year sentence, served 7; deported to Ireland 2000. Settlement of $7M, among others. Admitted to sexual abuse of 25 boys and girls. Laicized. Fled Ireland 10/06; Suit filed 12/06. Irish Archdiocese settled 12/06 for $3M. New suit 12/07 by woman. Worked in Netherlands; returned to Ireland per 4/10 article. Diocese paid $2M 6/10 to 2. New suit 10/10. Arrested for child porn in Ireland 12/10. Sentenced to 3 years jail in 1/12. New suit 5/12. Four suits dismissed on SOL 6/12. Released from Irish jail 4/14, living unsupervised. Name on list of claimed abusers attached to Stockton Diocese's 5/9/14 filing in bankruptcy court. Wanted by Irish authorities for child porn; arrested in Portugal in 10/19. Convicted. Sentenced to 22 months in jail. Released in 3/21.
---
Return to main database page. See abbreviations and posting policy. Send corrections.
Our Database of Publicly Accused does not state or imply that individuals facing allegations are guilty of a crime or liable for civil claims. The reports contained in the database are merely allegations. The U.S. legal system presumes that a person accused of or charged with a crime is innocent until proven guilty. Similarly, individuals who may be defendants in civil actions are presumed not to be liable for such claims unless a plaintiff proves otherwise. Admissions of guilt or liability are not typically a part of civil or private settlements. For more information, see our posting policy.